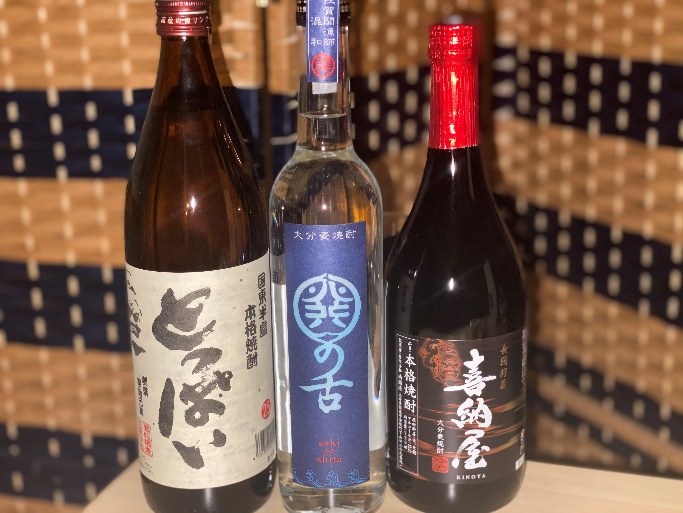 Many people think of barley shochu when they think of Oita's liquor. The nationally famous barley shochu brands, such as Iichiko and Nikaido, are, of course, made in Oita. Here are three barley shochus made by Minami Shuzo that are loved by the locals!
What is shochu?
Shochu is a traditional, Japanese distilled hard liquor. It can be made from a variety of ingredients, including chestnuts and ginger, but more often it is made from rice, sweet potatoes, barley, and buckwheat. The alcohol percentage is usually somewhere around 25-percent, which makes it stronger than sake or wine, but less strong than something like vodka. While it is produced in many places, the Kyushu region where Oita is located, is considered its traditional home.
Toppai: A local favorite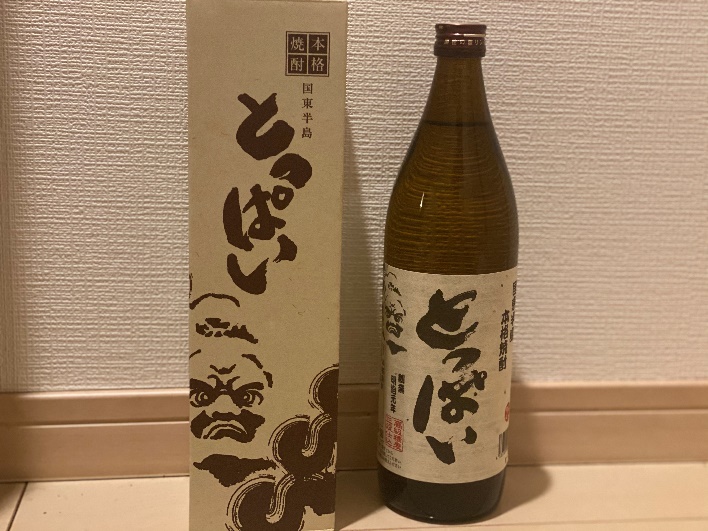 Toppai is a standard barley shochu that has long been loved by the people of Oita Prefecture. It is not mass-produced, but carefully crafted one bottle at a time by skilled artisans.
This time, we drank it on the rocks. The aroma is fruity and the barley shochu has no bitter or disagreeable taste. Shochu is usually brewed in two stages, but Minami Shuzo brews it in three. Because the brewing method for Toppai is the same as that of Japanese sake, the mash is well blended and the fermentation is stable. The result is a clean taste where the barley flavor is not too strong. The sweetness that spreads lightly in the mouth is just like sake, making Toppai very refreshing to drink. It seems a shame to drink it mixed with water, so I highly recommend enjoying it on the rocks to fully enjoy the aroma.
Kinoya: Winner of the CINVE Award's gold medal
This is the first shochu to consecutively win gold medals in 2019 and 2020 in a Spanish shochu contest. It is made from carefully selected high-grade refined barley, distilled under atmospheric pressure, and finished with only minimal filtration. It is characterized by a soft, plump barley aroma.
I immediately tried it on the rocks. The bitter aroma of the barley went right through my nose, and the soft and fluffy flavor was impressive without feeling too much alcohol. I enjoyed drinking 900ml of it at home, but it was gone in no time. It was very easy to drink! It is also pleasant mixed with water.
Seki no Shita: An easy pair with Oita cuisine
This shochu's clear bottle showcases the transparent liquid within for an eye-catching appearance. Its bitter, deep flavor, sweet aftertaste, and savory barley aroma make it a perfect match for Sekiaji, Oita's famed horse mackerel, and other fish dishes.
Of course, I also had this one on the rocks. It has a unique taste that I have never had before, with a very nice aroma and bitterness that pairs well with fish dishes. It is fruity but does not interfere with the meal. Personally, I recommend it on the rocks or with soda.
By the way, out of the three bottles introduced here, Kinoya and Seki no Shita can be enjoyed at Galleria Midobaru, Terrace Midobaru, and Bettei Haruki. Please enjoy them with your meal. If you want to buy some as a souvenir or to enjoy at home, there is a liquor store on the basement level of the Tokiwa shopping mall in Kitahama, Beppu, where you can buy some as well.
By the way, it was also delicious with the zabon-zuke or  pomelo pickles I reported on the other day as a snack! Please give it a try.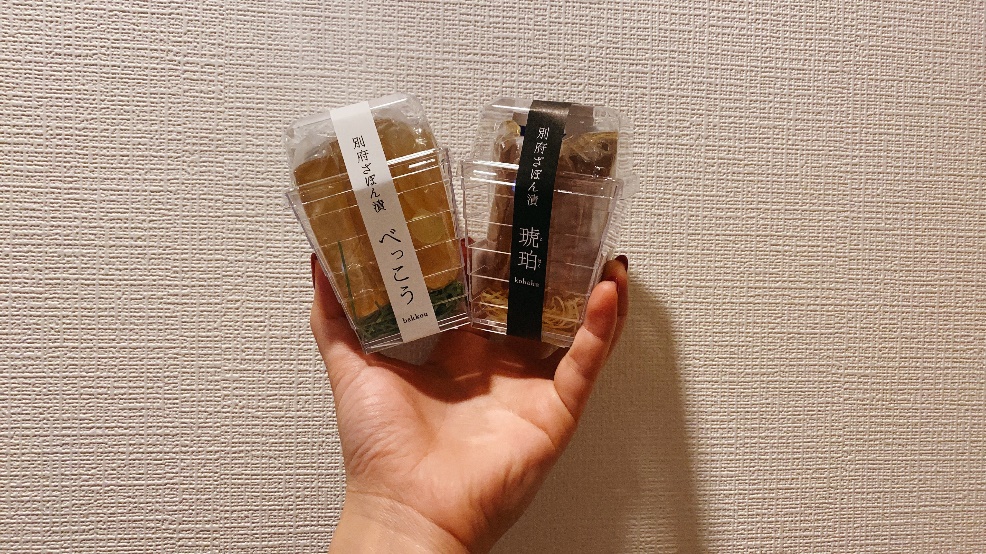 Minami Shuzo's website is here↓
Authentic Barley Shochu – Toppai (toppai.co.jp)
Comments are closed.