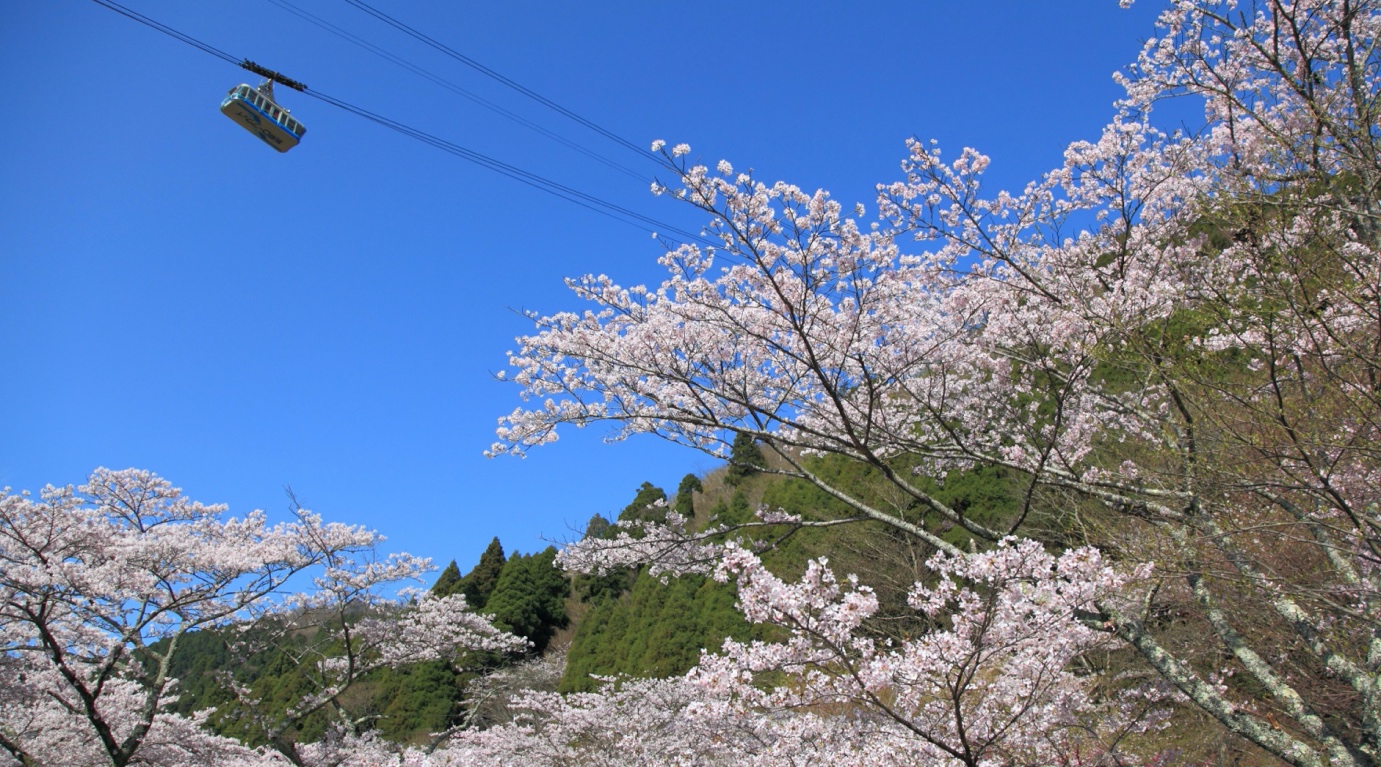 Beppu is the perfect place to admire the changing colors of the four seasons. Nestled between sparkling Beppu Bay and volcanic mountains, the city is blessed with a diversity of natural beauties. For the best view of these scenic wonders, there is no better vantage point than from the Beppu Ropeway.
What is the Beppu Ropeway?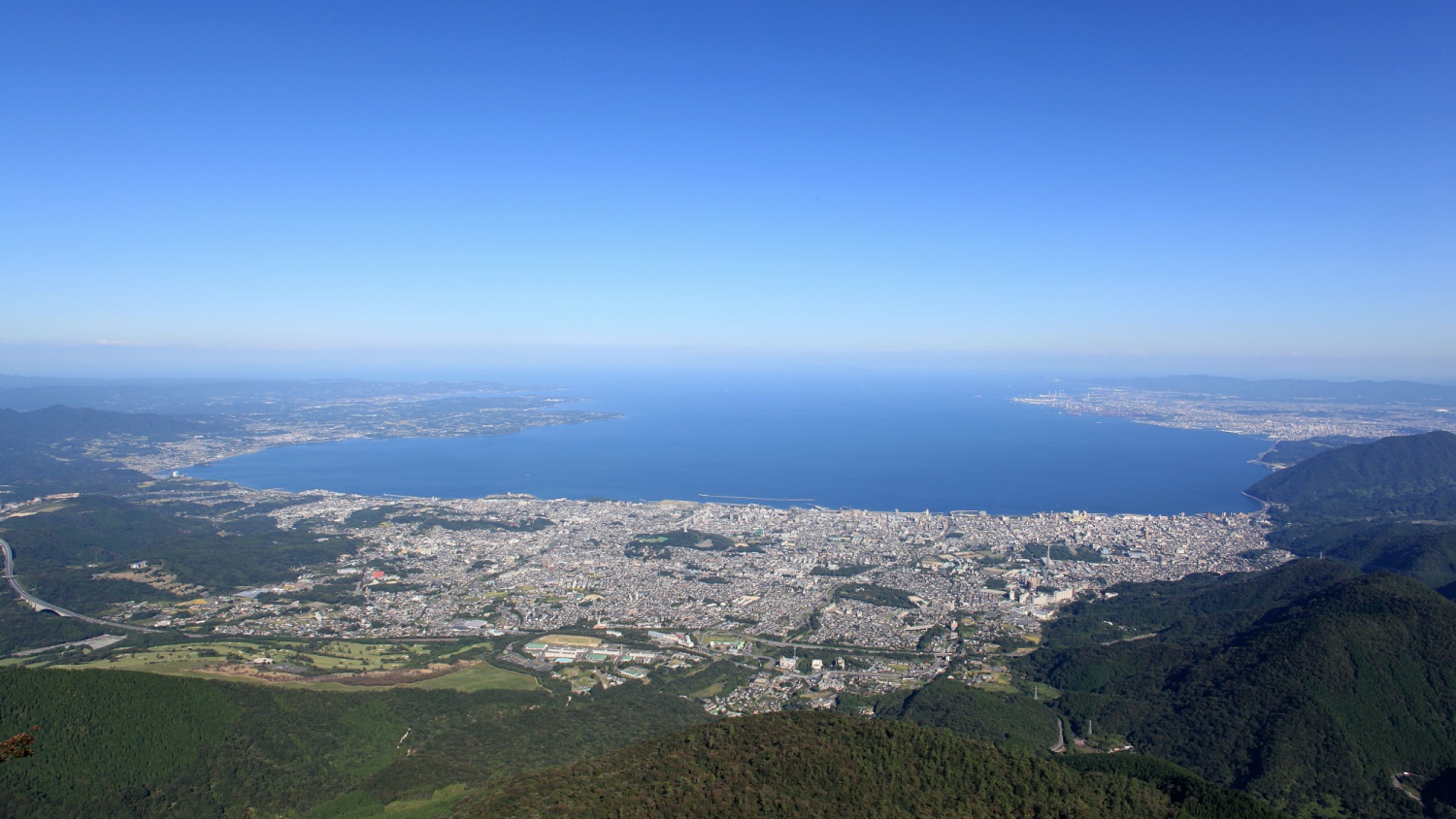 The Beppu Ropeway is an aerial lift line that connects two stations on Mt. Tsurumi: Beppu Kogen Station, which is perched on its hillside (altitude of 500m), and Tsurumi Sanjo Station near the summit (altitude of 1,300m). On the lift line, visitors can travel between these stations in just 10 minutes. 
In gondolas protected by glass, travelers are privy to a spectacular view of the city in an experience that feels like walking on air. This activity has proven to be exceptionally popular with tourists. Today, it is considered one of Beppu's must-see tourist locations.
Highlights of the Beppu Ropeway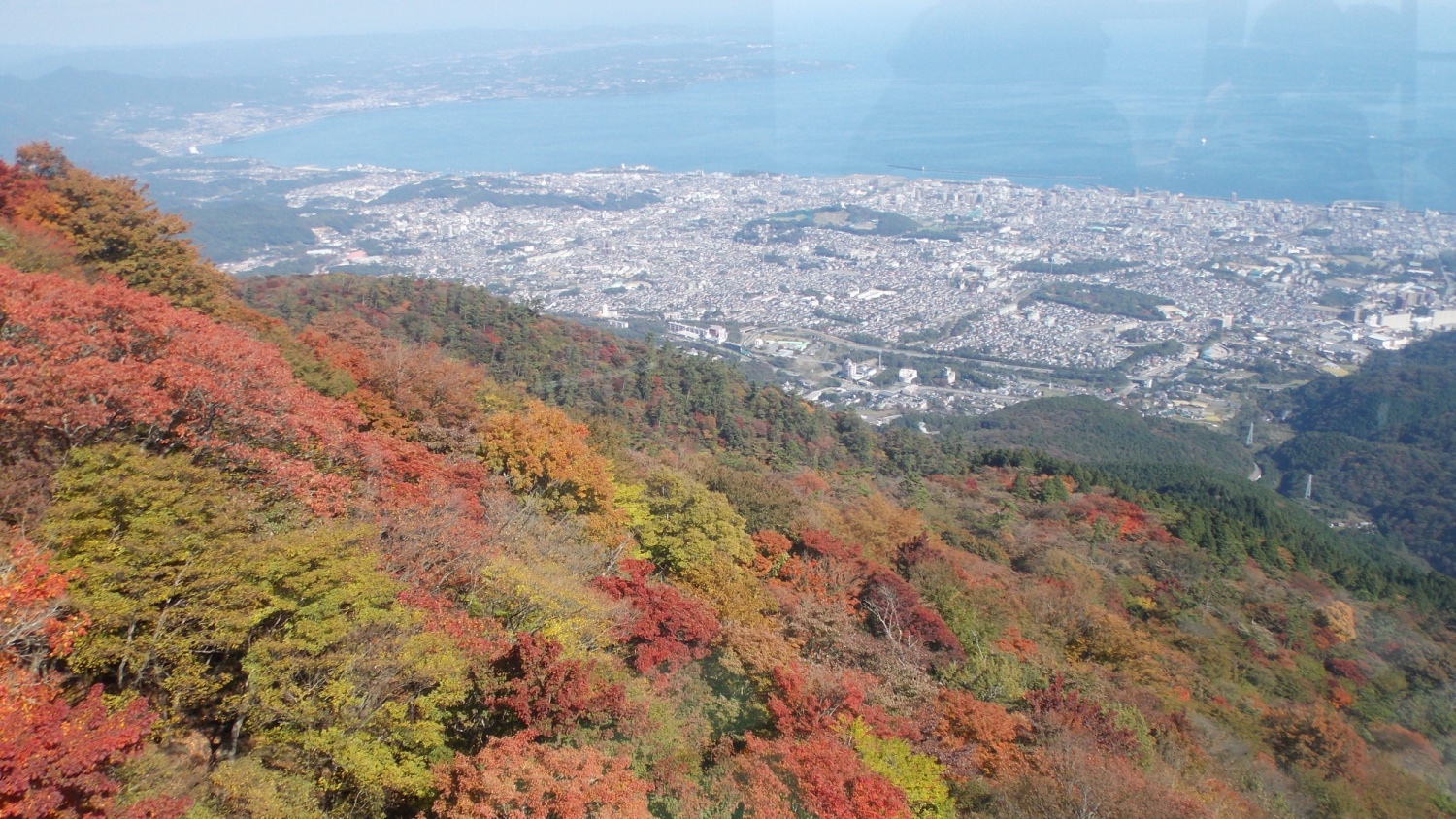 In a short 10-minute journey, the Beppu Ropeway takes visitors on an enchanting journey through Beppu's most marvelous sights. Not only can you witness a panoramic view of Beppu City, but you can also see Beppu Bay in all its glory. And in the evenings, enjoy Beppu's romantic night views, complete with twinkling city lights.
The magnificent views from this high altitude are rich with color, varying with the season. In the springtime, cherry blossoms create splashes of pink across the scenery, while autumn forms a patchwork of fiery reds, oranges, and yellows. For a snowy wonderland, come in the winter.
At Tsurumi Sanjo station, be sure to stop and admire the Tsurumi Sanjo Gongen shrine with its vibrant torii gate. And if you're a nature lover or outdoors enthusiast, why not hike from the station to the peak of Mt. Tsurumi? This activity is highly recommended for those who like to feel at one with the beautiful scenery.
Note: Those interested in seeing night views on the Beppu Ropeway should check in advance for operating hours. Open hours can vary with the season and day.
Beppu Ropeway Fees and Access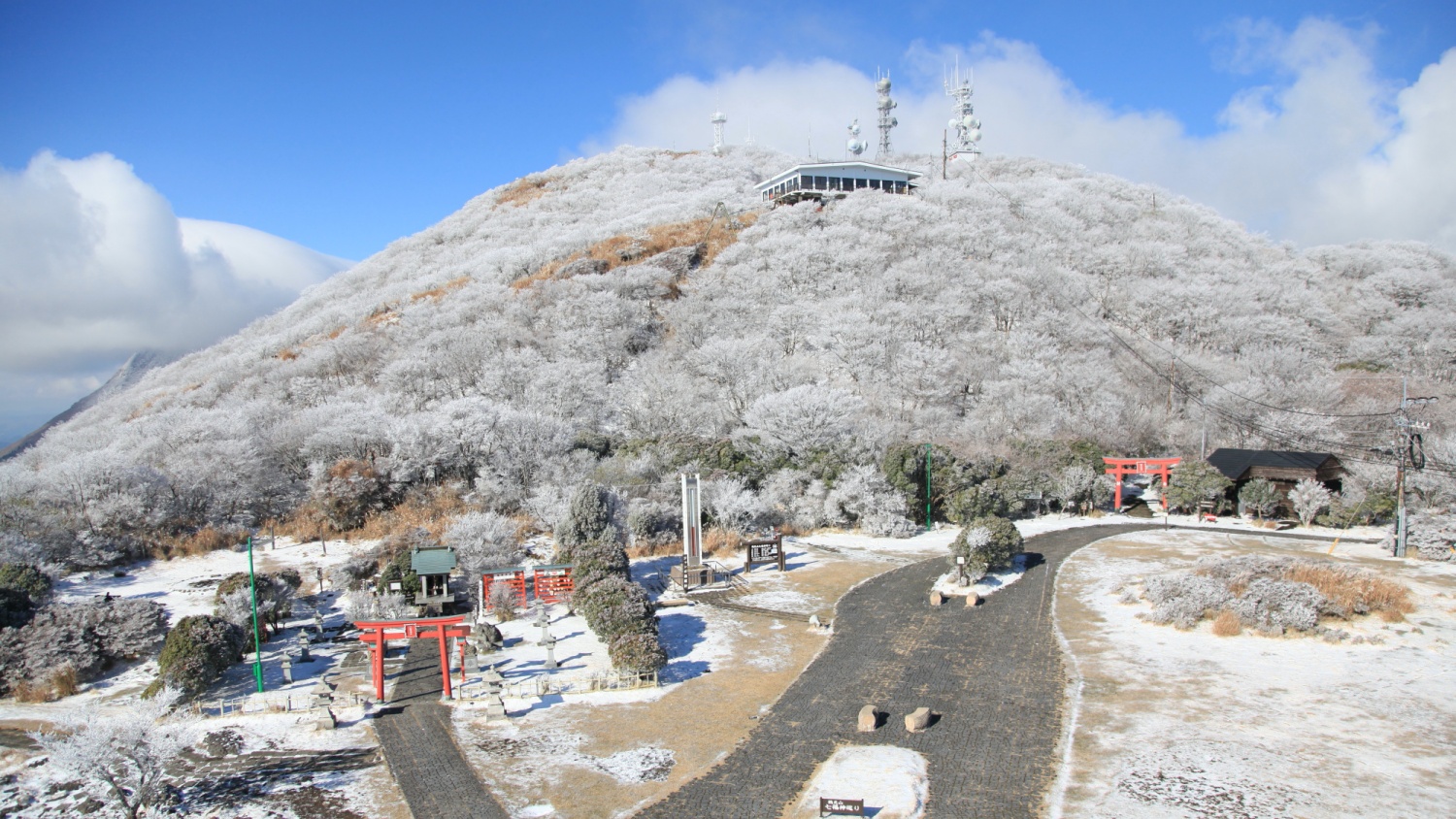 Adults can purchase a one-way fare for the Beppu Ropeway at just 1,000 yen, and for children, just 500 yen. Get the best deal with a round-trip ticket, which is 1,600 yen for adults and 800 yen for children.*
To reach Beppu Kogen Station on the Beppu Ropeway, drive for 5 minutes on the Prefectural Route 11 towards Yufuin from Beppu IC. By bus, the journey is 20 minutes from JR Beppu Station (West Exit) on the Kamenoi Bus.
Even though the Beppu Ropeway is surrounded by beautiful nature, it is conveniently located close to the city center of Beppu. It can easily be enjoyed on a day trip.
* Updated on August 2020
See Pricing for the Beppu Ropeway
See the Access Map for the Beppu Ropeway
Restore Peace to the Mind and Body with the Beppu Ropeway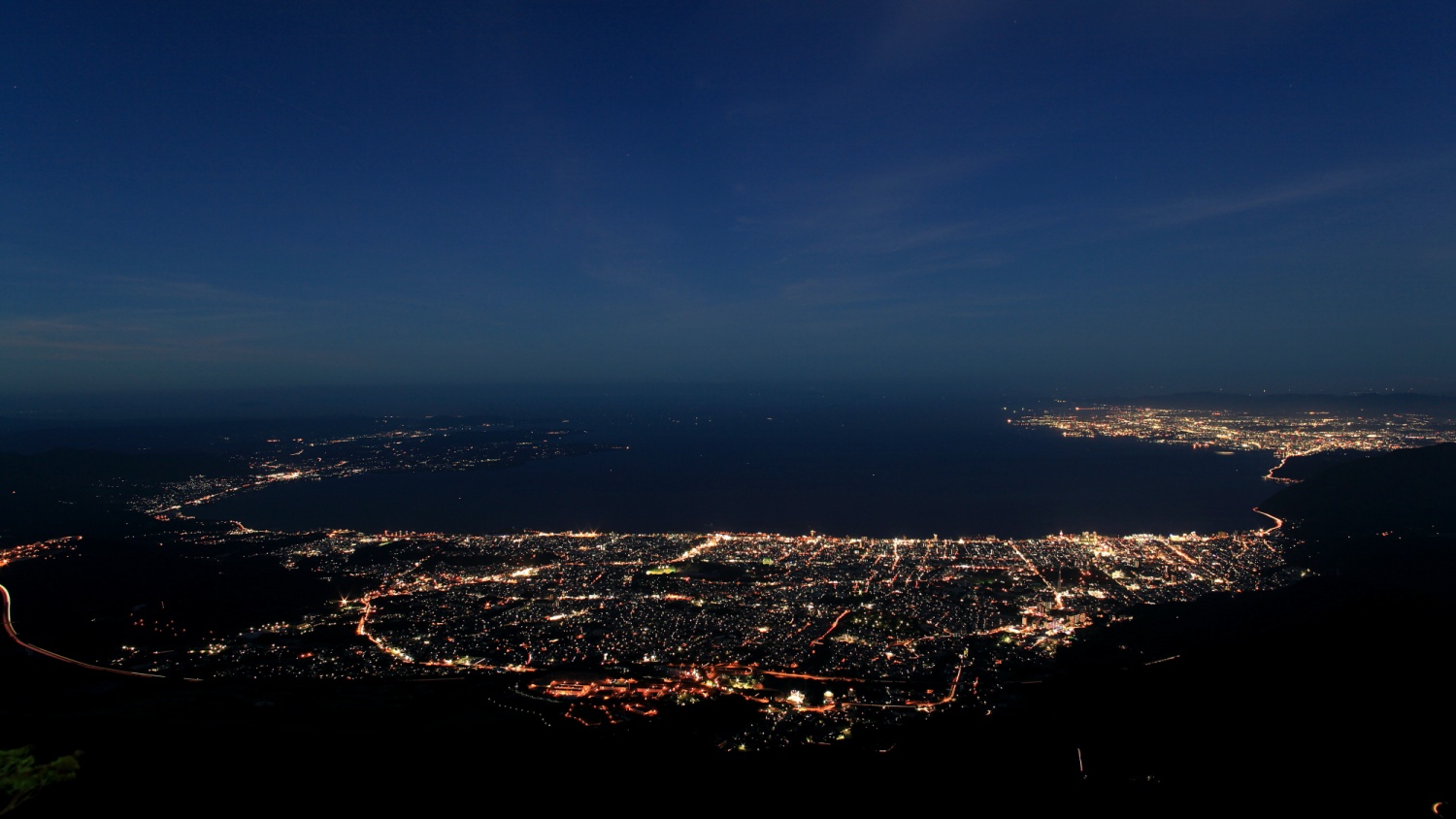 Up on the Beppu Ropeway, a beautiful panoramic view is waiting to be witnessed. As you sit and gaze at one of nature's masterpieces, you'll forget your troubles and feel immediately healed from the stress of your daily life. Come and marvel at the colors of the season. When you're in Beppu, this view is a must-see.
Comments are closed.