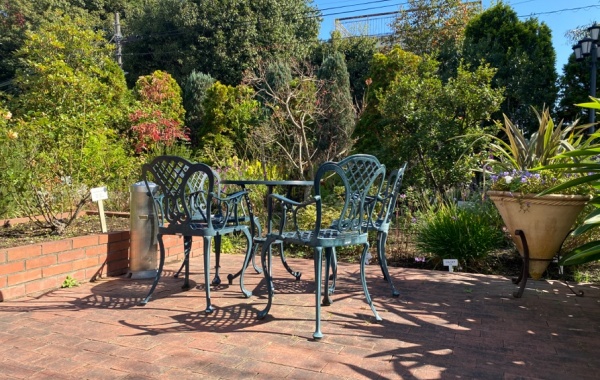 The Oita Fragrance Museum in Beppu is one of the few museums in the world that focuses on fragrance. It is a popular facility where you can try your hand at perfumery, and there is also a very stylish cafe on the ground floor.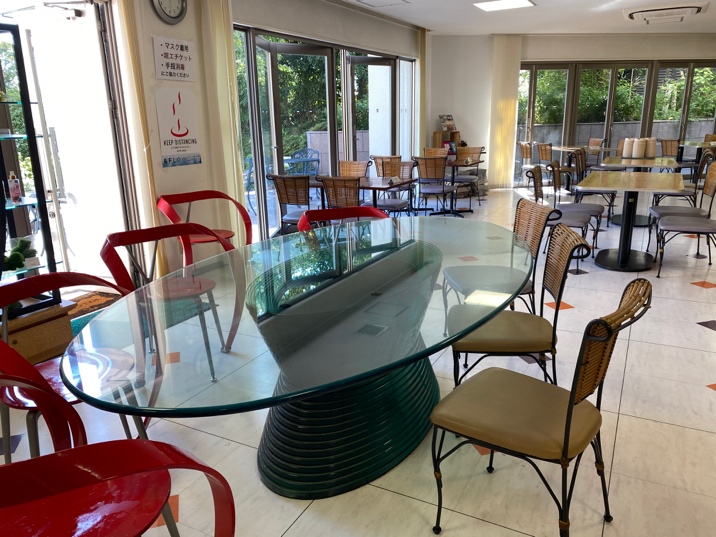 This time, I visited Cafe Ca Sentbon on the ground floor of the Oita Fragrance Museum.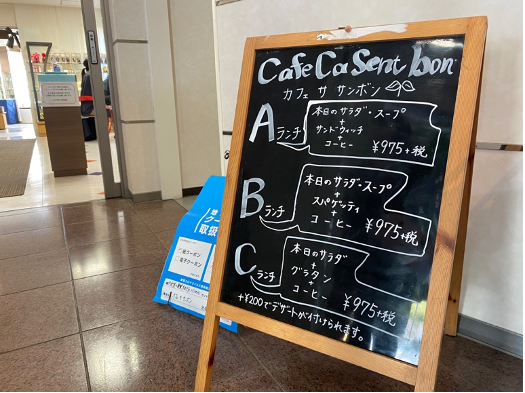 This café is very famous for its fresh vegetables.
The menu changes with the seasons, but when I visited, there were three different lunch options: the A set included a sandwich; the B set included spaghetti, and the C set included gratin. All came with salad, and all were priced at a wallet-friendly 975 yen.
This time, I ordered the C set gratin lunch.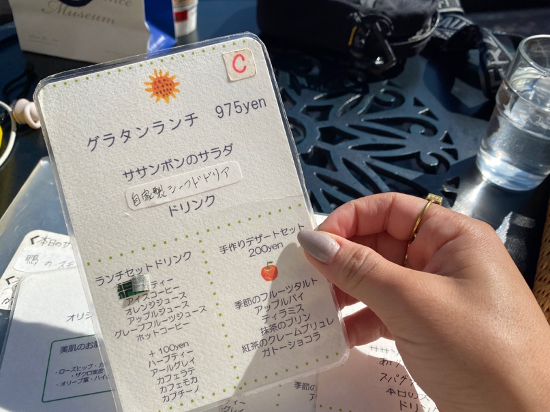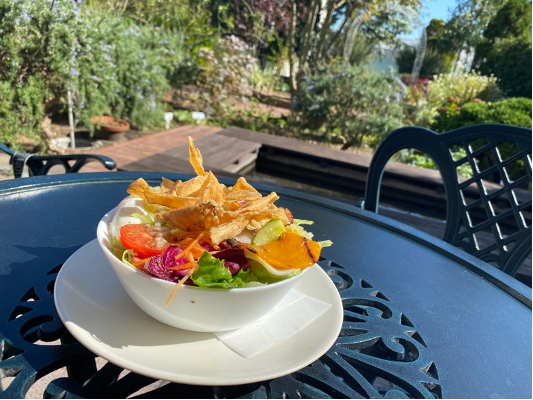 The salad arrived first. For a set salad, it was quite large and voluminous. It was made with local vegetables from Oita and was very fresh.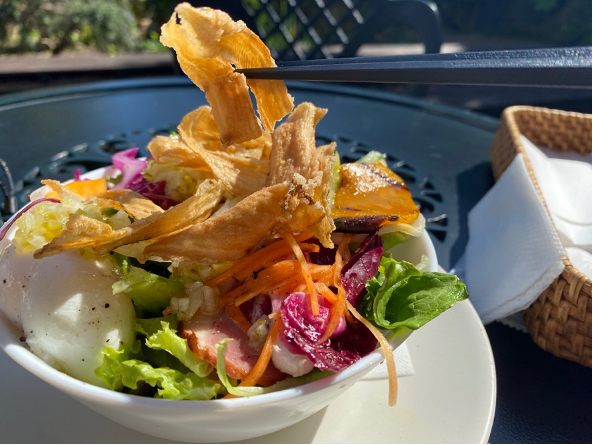 Fried burdock was served on top of the salad for a bit of a colourful and crunchy accent. There was also a half-boiled egg on top, which is enough to fill you up. There were also a lot of grilled vegetables, which made it very filling.
A little while later, the main dish, a seafood gratin, appeared.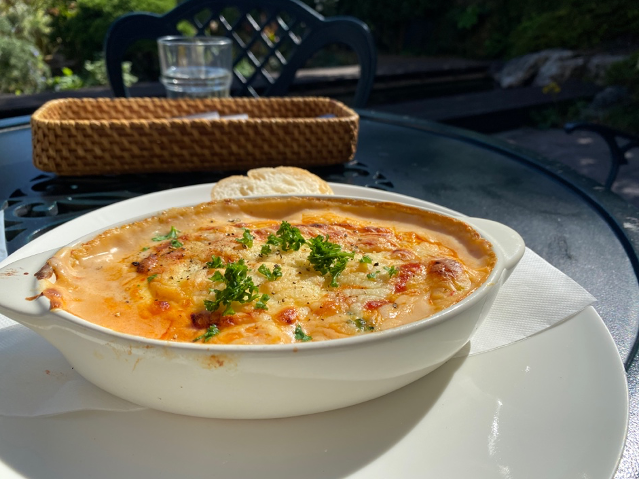 As I ate the hot and creamy gratin, I found two large shrimp. They were plump and delicious. It also contained clams. The gratin was made with a white sauce using seafood broth and had the perfect little bit of burnt cheese. There was also rice in the dish, so it was like a rice casserole.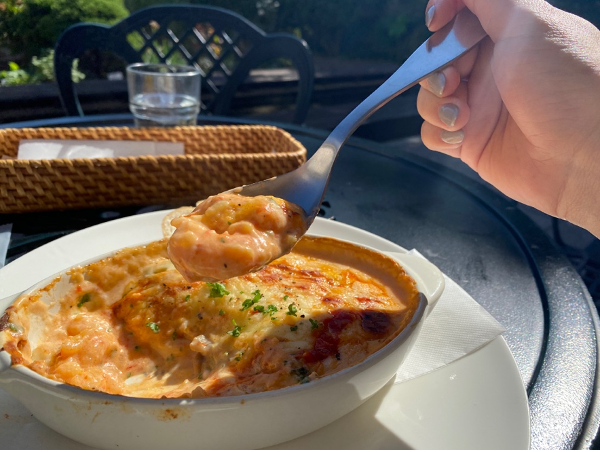 Another thing you should not miss at Cafe Ca Sentbon is their famous apple pie, which gets a lot of pre-orders!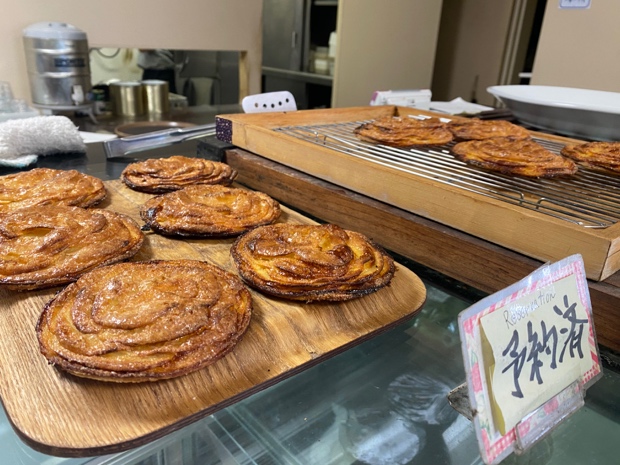 If you order it a la carte, it costs 400 yen, but if you add it to the set, it costs 200 yen. I ordered it along with the original herb tea, which cost an additional 100 yen.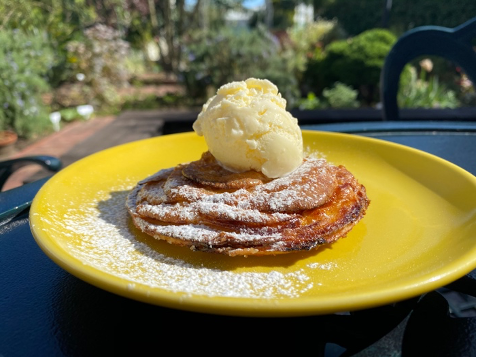 Here is Cafe Ca Sentbon's special apple pie.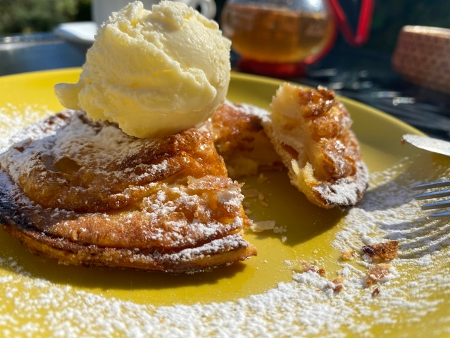 It has a crispy pastry crust like a croissant, and the crisp apple flavour spreads softly in your mouth.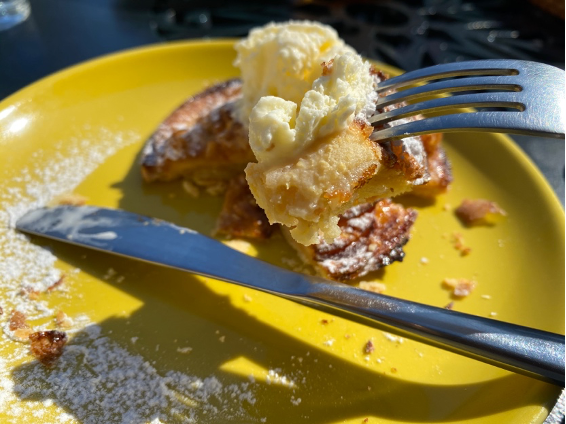 The ice cream on top was also excellent.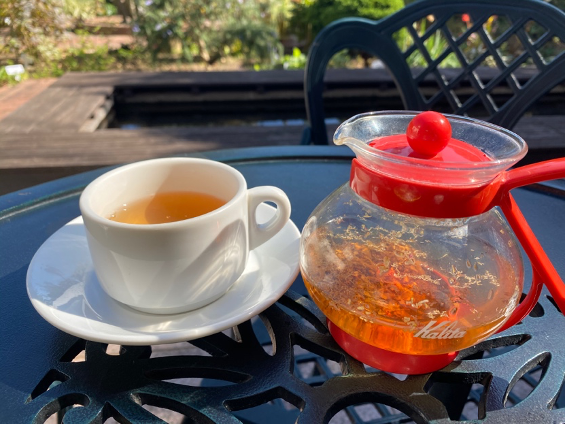 The herbal tea contains rosehip, hibiscus, and jasmine, and had a soothing aroma. It also has a refreshing taste and would be delicious on ice. It went extremely well with the apple pie.
By the way, Café Ca Sentbon has a footbath adjacent to it.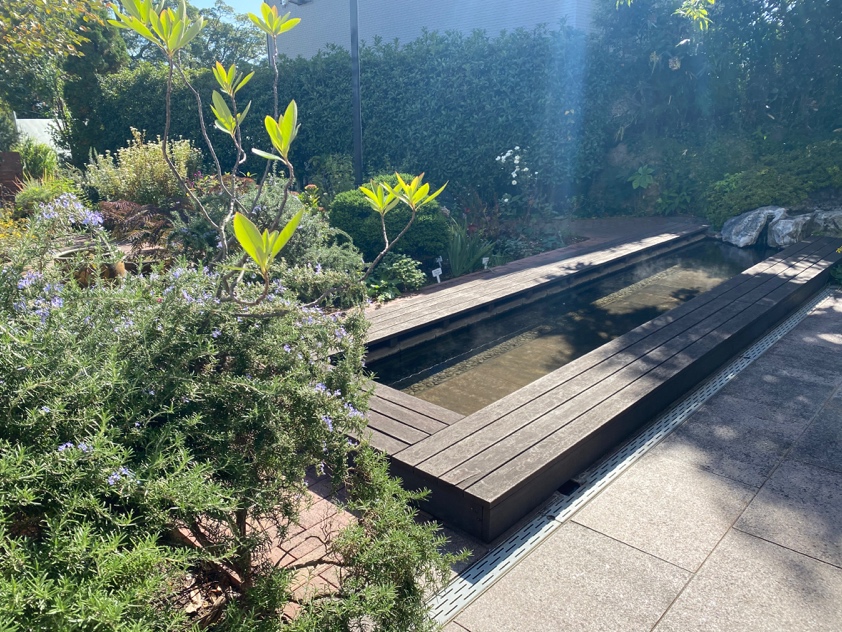 The temperature of the water was just right, so I was warm and toasty. This is the kind of hospitality that only Beppu can offer!
The food served in the herb garden-like outdoor area was very luxurious and made for a very special lunchtime. If you visit the Oita Fragrance Museum, be sure to enjoy lunch at Cafe Ca Sentbon!
Cafe Ca Sentbon Information
Address: Oita Fragrance Museum 1F, 
48-1 Kitaishigaki, 
Beppu City, Oita Prefecture, 
874-0915
Opening hours: Monday-Saturday 10:00-18:00 (Closed on Sundays)
Phone number: 0977-27-7770
Comments are closed.