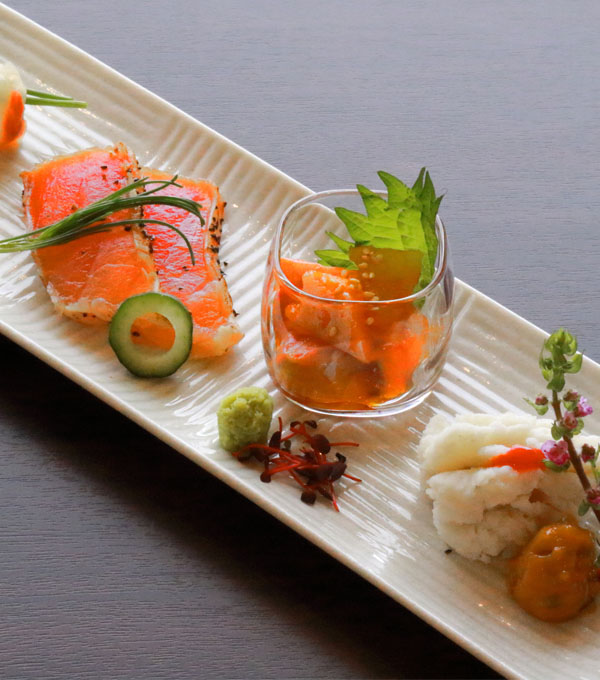 Our in-house Japanese restaurant offers an 
enticing selection of seasonal food, all harvested and carefully 
selected in Oita for the highest quality.
Delight in harmonious flavours brought together like an 
exquisite work of art.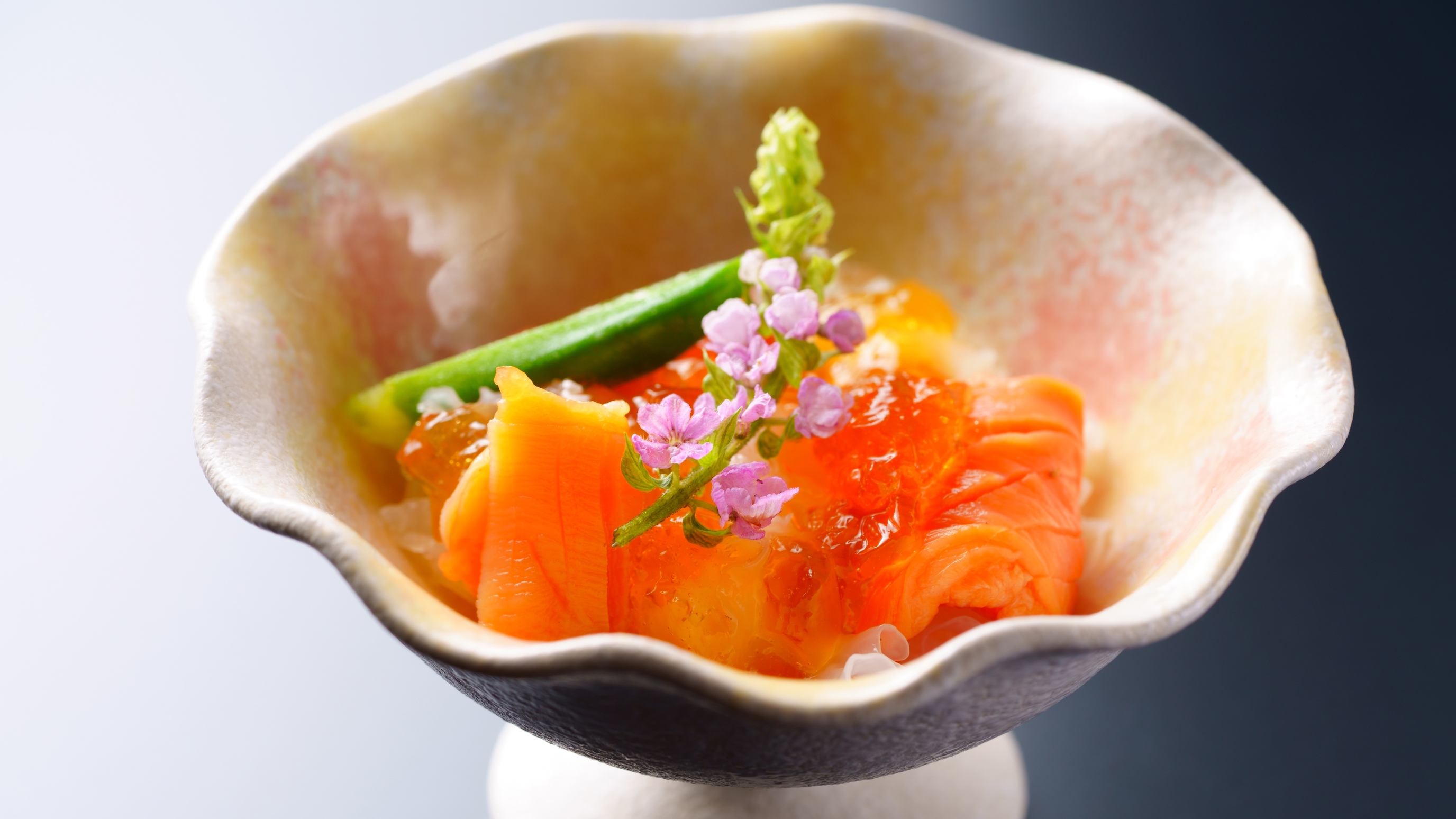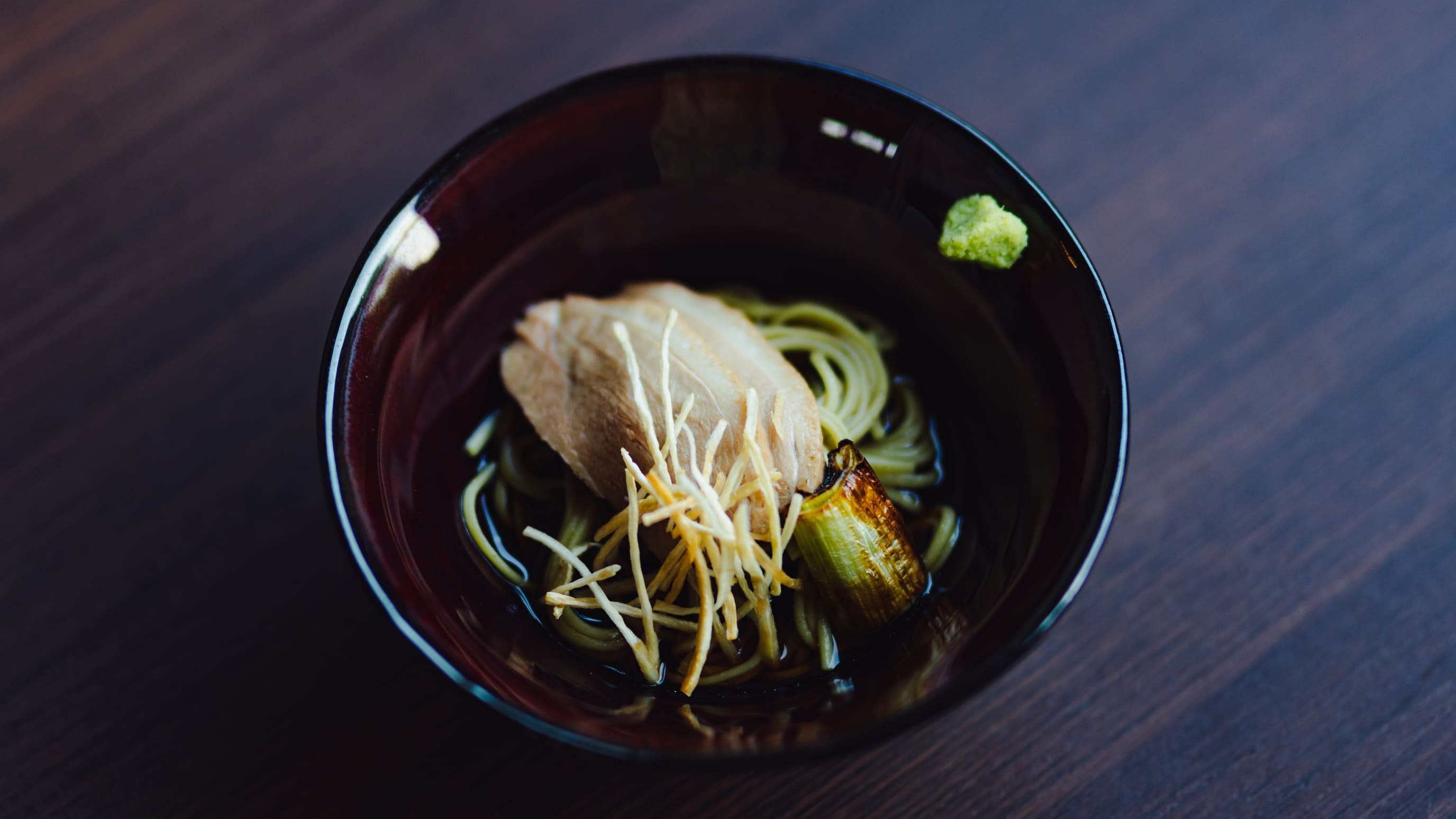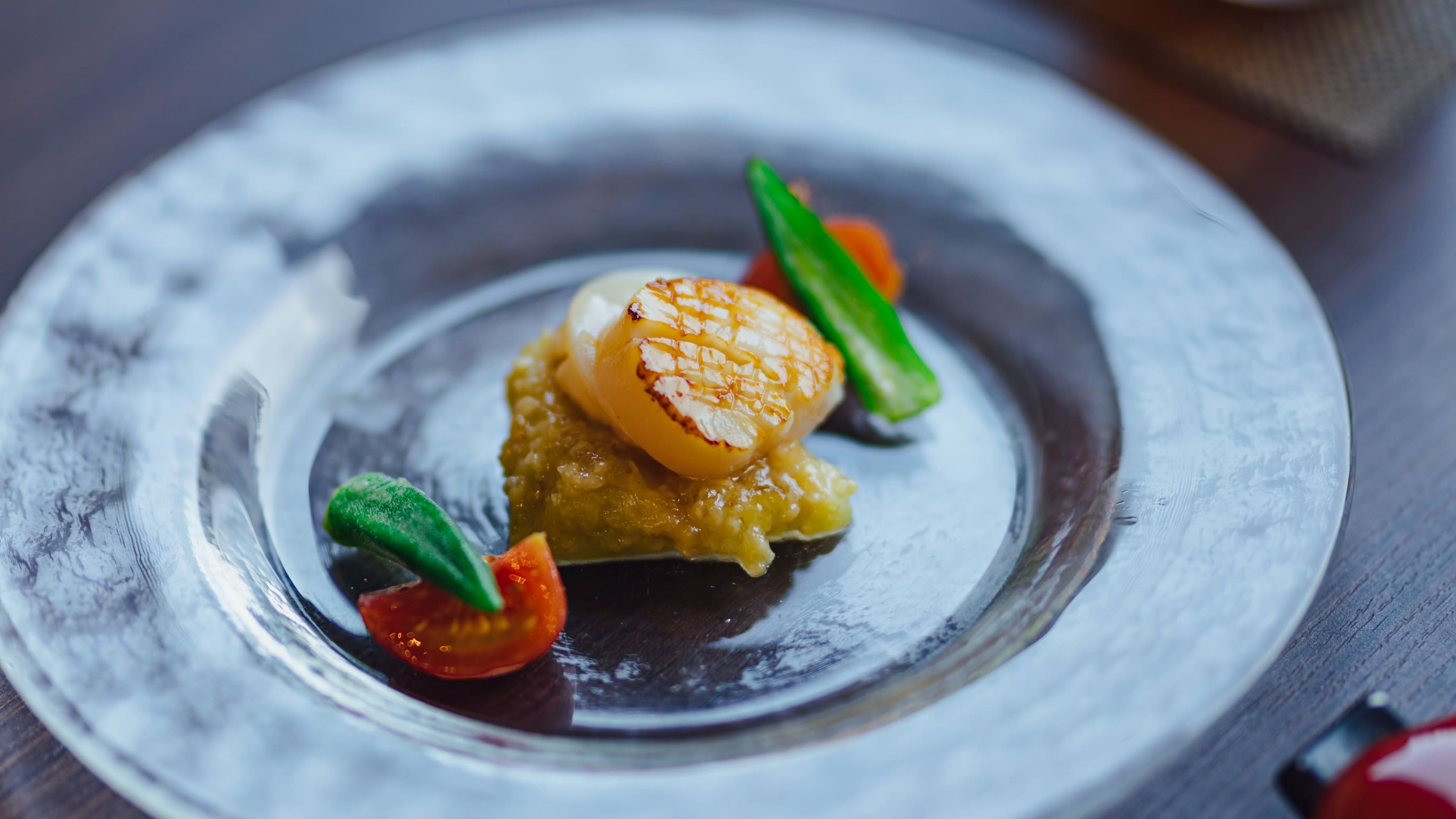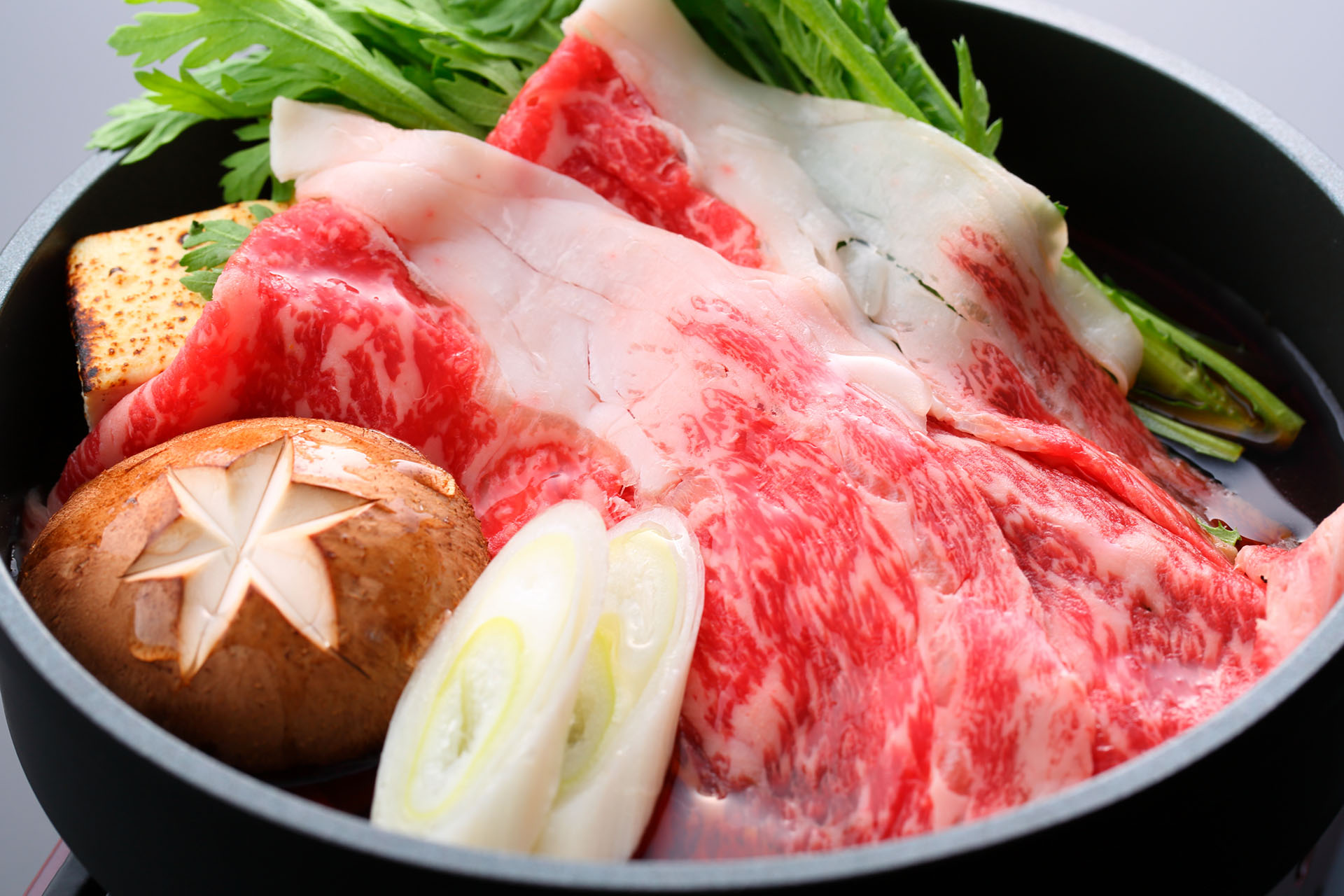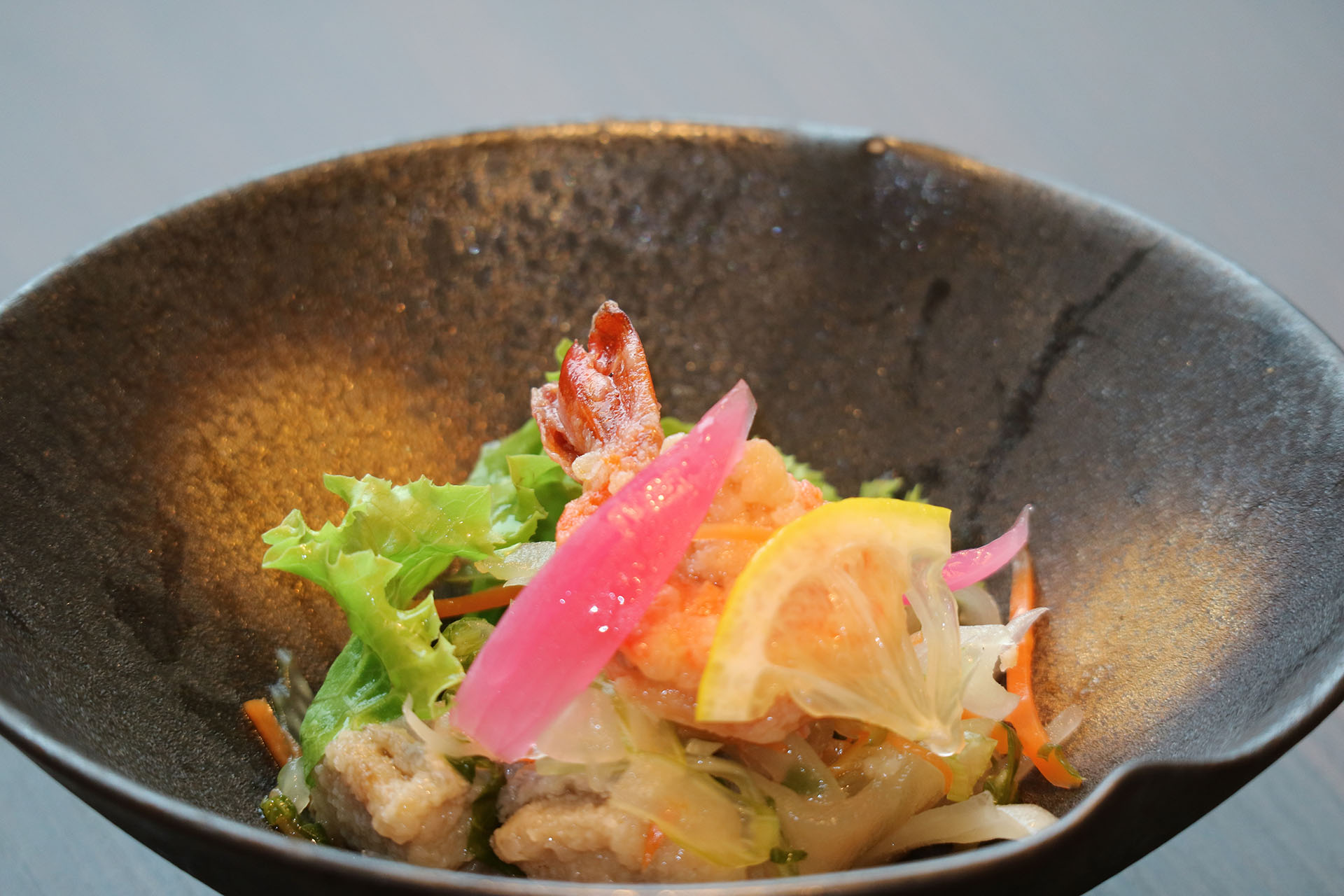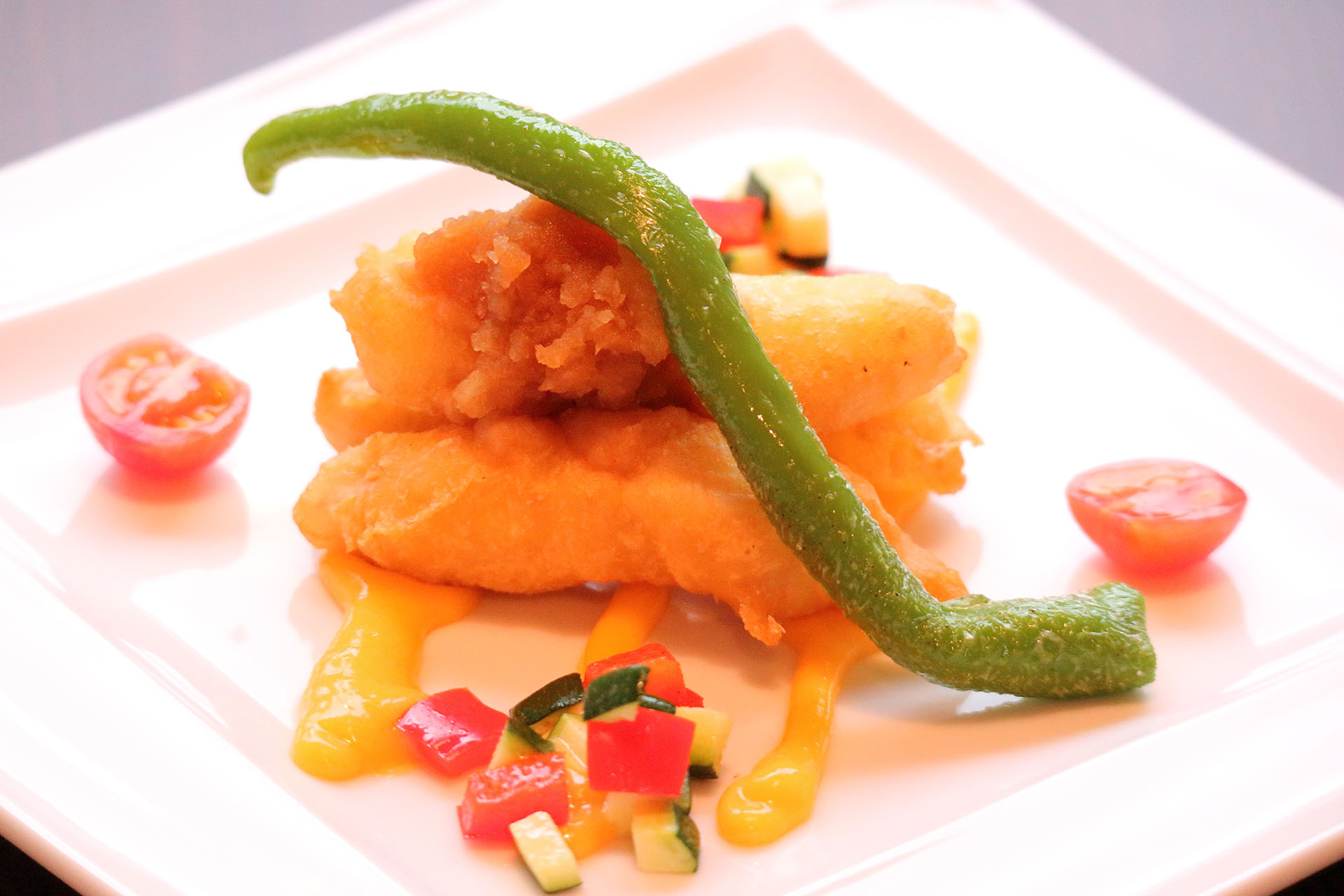 Delicious Luxury
Terrace Midobaru's first-rate chef presents a creative 
kaiseki meal like no other.
With specialties such as Bungo Beef Sukiyaki Kaiseki, 
get ready to be transported to a new 
level of culinary bliss.
Dine with us for the complete experience.
Sample breakfast menu
Appetizers
Assorted seasonal vegetables
Vinegared daikon radish
Three kinds of pickles
Marinated hijiki seaweed, Fried fish paste, and simmered sweet potato
Grilled dish
Grilled mackerel
Grated daikon radish, seasoned cod roe, and simmered burdock
Steamed dish
Chawanmushi (steamed egg custard), with sauce on top
Salad
Dried daikon and potherb mustard salad
Side dish
Simmered homemade deep-fried tofu, with gingko
Soup & Noodle
Japanese dumpling soup
Dumpling noodles, Oita specialty
Rice
Hinohikari branded rice
Dessert
Fruits and yogurt
Drink
Coffee or Tea
Sample dinner menu
Appetizers
Sweet and spicy fried scampi
Slow roast duck in oil
Duck rolled in green onion
*6 dishes in total
Sashimi
Natural sea bream, Japanese tiger prawn, and yellowtail with seasonal garnish
Soup
Hearty soup with Oita local chicken and shiitake mushroom
Grilled dish
Mushroom pie with cooked vegetables
Simmered dish
Simmered homemade deep-fried tofu, with gingko
Main dish
Premium Japanese Black Wagyu Beef Sukiyaki (Bungo Beef)
(With ingredients including Chinese cabbage, onion, green onion, burdock, shiitake mushroom, starch noodles, broiled tofu etc.)
Rice
Hinohikari branded rice
Garnish
Pickled vegetables
Dessert
*Seasonal dessert
*All meal will be provided in the restaurant located in the first floor.
*Dinner starts from 6pm.