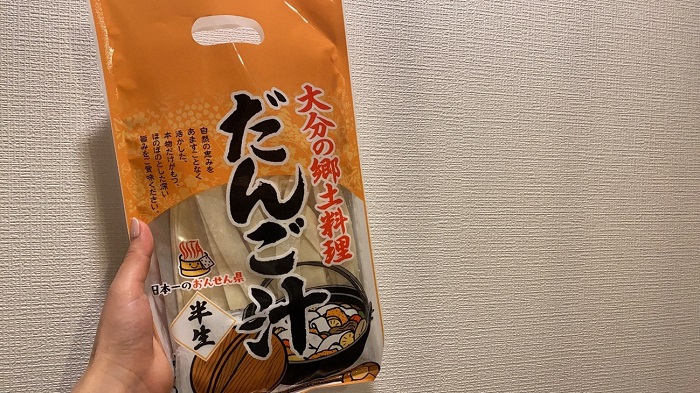 Beppu is full of delicious foods, unique specialties, and local products. When you visit Beppu on vacation, you may be wondering what to buy as a souvenir. This time I'd like to introduce Dagojiru, which makes a great souvenir, and Yuzu-kosho, which goes perfectly with Dagojiru!
*
Dagojiru (dango or dumpling soup) is one of Oita Prefecture's most famous local dishes. It has a nostalgic and homey taste that warms the body from the core. You can easily make it at home by buying a pack of noodles with dashi sauce.
I bought some Dagojiru from a local food company, Takra Bussan, in the souvenir shop at JR Beppu Station. They also had a lot of dried noodles, but I thought fresh noodles would be better. At the supermarket, I also bought some root vegetables to add to the dango soup as they are sold in packs for use in pork miso soup.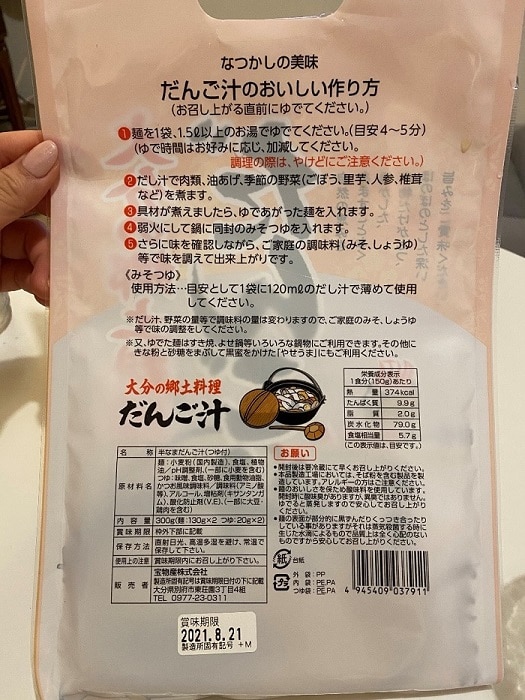 Here's how to make it. 
Prepare a large pot and bring the water to a boil. Boil the fresh noodles in the bag. The directions say to boil the noodles for 4 to 5 minutes, but I took them out a little earlier because I prefer a slightly firmer noodle. You can adjust the timing as you like.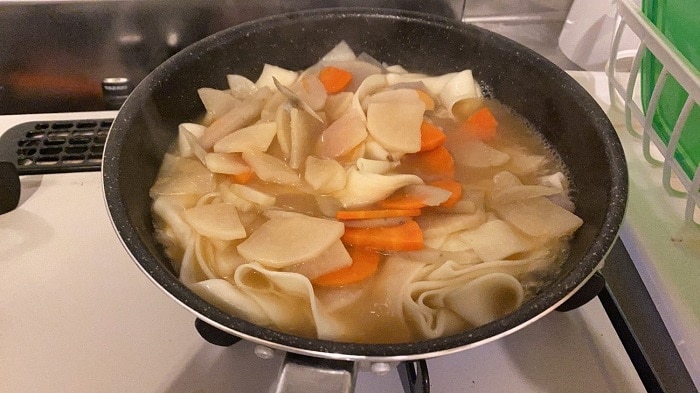 At the same time, heat or boil the ingredients in a second pot. Add the broth from the bag into the pot. When it comes to a boil, add the boiled noodles. It is best to mix the noodles thoroughly at this time, as they tend to stick together.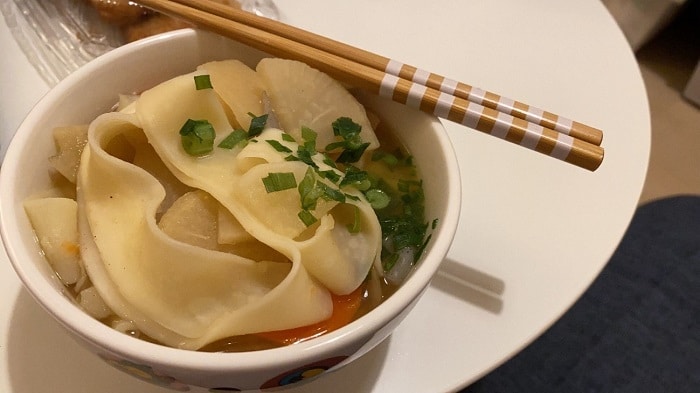 That's it! Sprinkling some diced green onions on top, if you like, and serve. The total cooking time was about 15 minutes.
*
The noodles had a wonderfully chewy texture, and the miso soup had a rich sweetness to it. The taste of the dagojiru brings back fond memories of Beppu and is exceptional. Of course, the best way to enjoy it is to eat it in Oita, but eating dagojiru at home has a different quality that is also wonderful. If you visit Beppu, why not pick some up as a souvenir?
*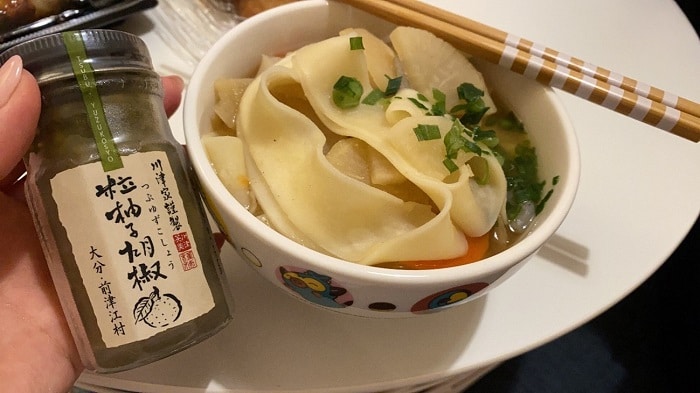 Lastly, I would like to mention Yuzu Kosho or Yuzu Pepper. It is a spice made with plenty of yuzu, a citrus specialty of Oita. The aroma of the yuzu comes through the nose, and the pepper is exquisite. It goes well with a wide range of dishes.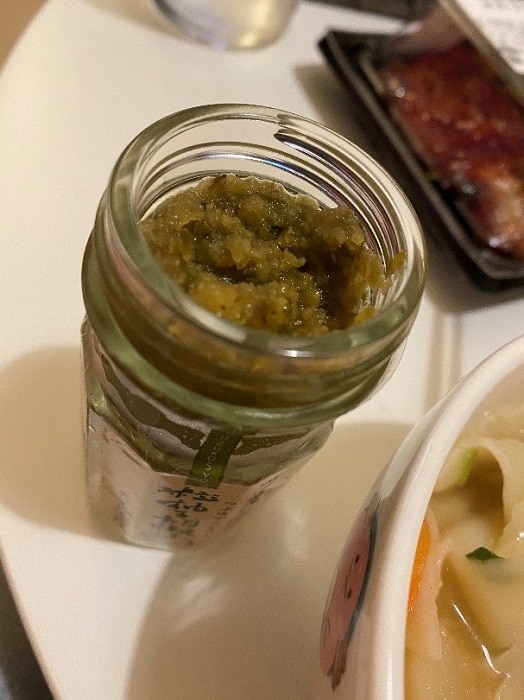 I chose Yuzu Kosho made by Kawazu-ya, a long-established company, and you can enjoy the grainy texture of their blend. It goes well with dagojiru and is made by maturing and then grinding together yuzu peels, chili peppers, and salt. Stir a little bit into your soup, and with every bite the aroma of yuzu spreads, and the spicy and savory taste of chili pepper finishes off the taste.

I have been using yuzu kosho more and more in my cooking lately, and I personally recommend combining it with somen noodles. In the hot season, people tend to lose their appetite, but somen noodles with this yuzu kosho in the soup is excellent, and you are tempted to eat your fill.
Be sure to check out the yuzu kosho, which is unique to Beppu, Oita, along with the dago soup.
Comments are closed.