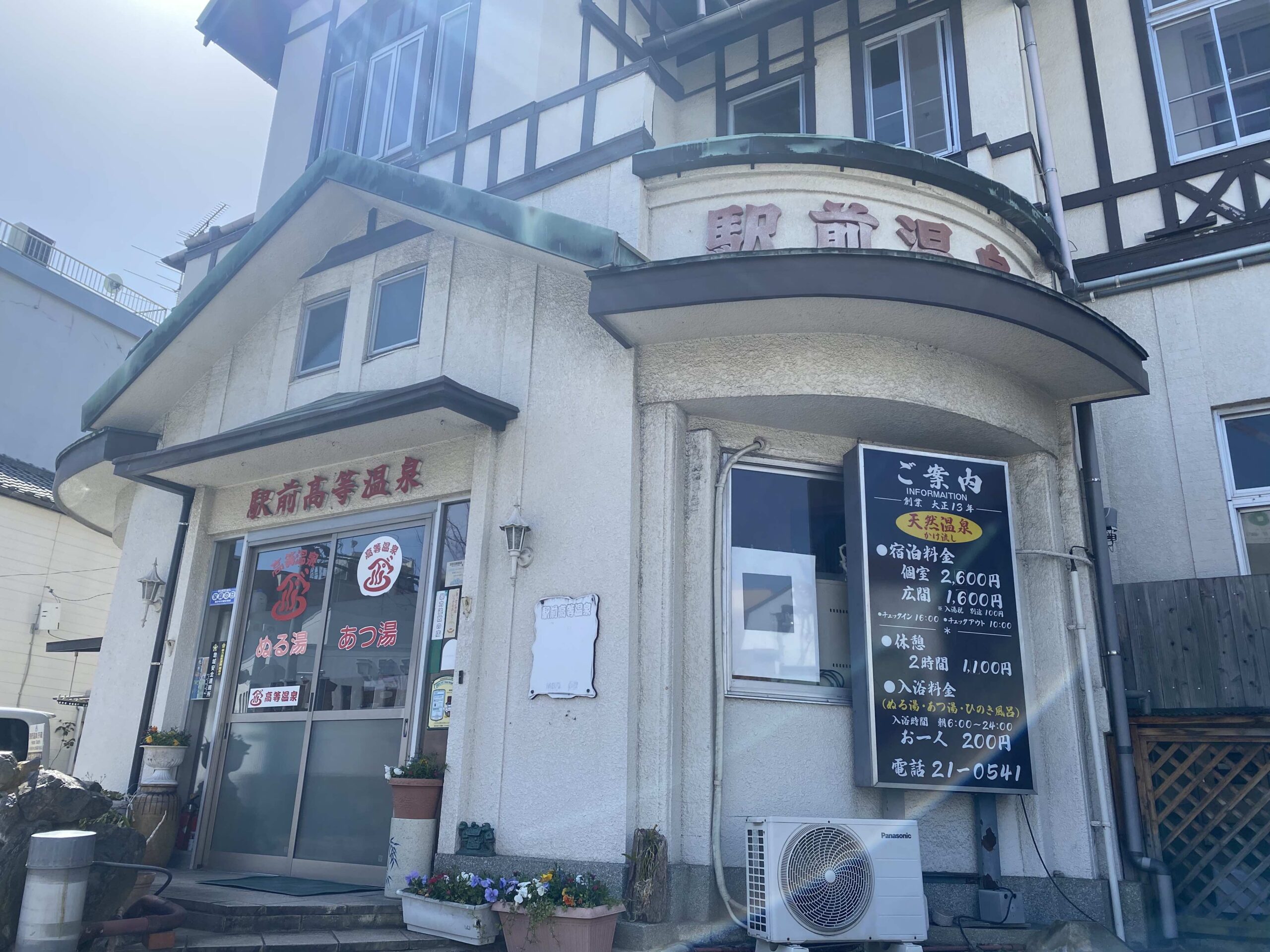 Beppu, also known as the City of Springs, has many hot spring facilities. Among them, the municipal hot springs are unique and have been loved by the citizens for a long time. In this article, I would like to introduce some of the municipal hot springs that I found while walking around Beppu City.
Ekimae Koutou Hot Spring
This city-run hot spring is about a five-minute walk from JR Beppu Station. Go down the road towards the seaside and you will see it on your right.
Built around the beginning of the Showa period (1926-1989), it has long been a favorite place for Beppu citizens to meet, chat, and bathe. It has a white pointy roof and is said to have been built in the German architectural style.
When I entered, the person on guard duty was very friendly and gave me a lot of information. The inside of the building has an old-fashioned, retro atmosphere.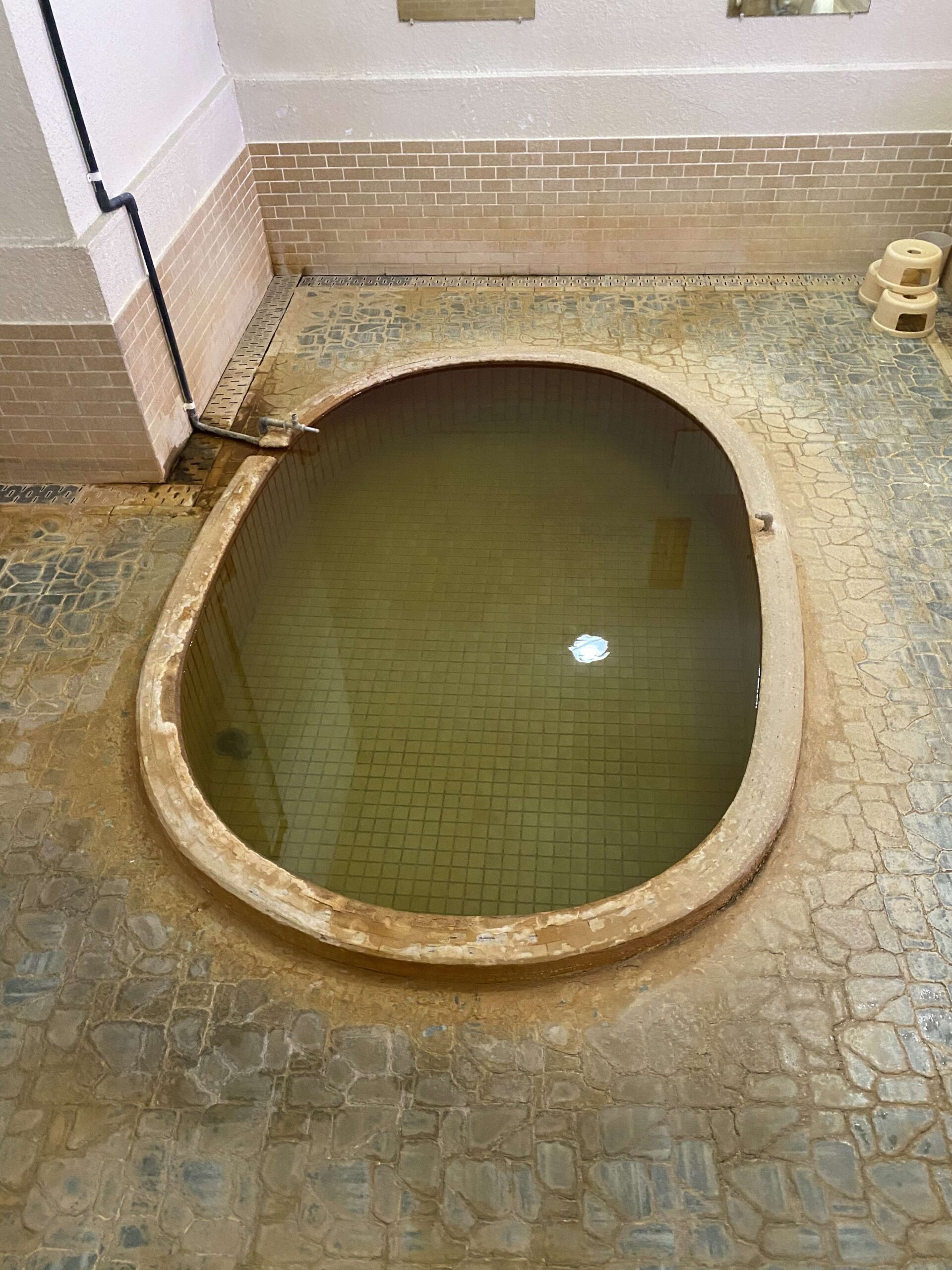 The water was the natural muddy color of a hot spring and was carbonated and sulfuric. When I got out of the bath after soaking for about 20 minutes, I noticed that my skin was so moist and smooth that I didn't need any lotion.
In fact, the building of the Ekimae Koutou Onsen is also a ryokan where you can stay overnight. This time, I went up to the second floor of the inn.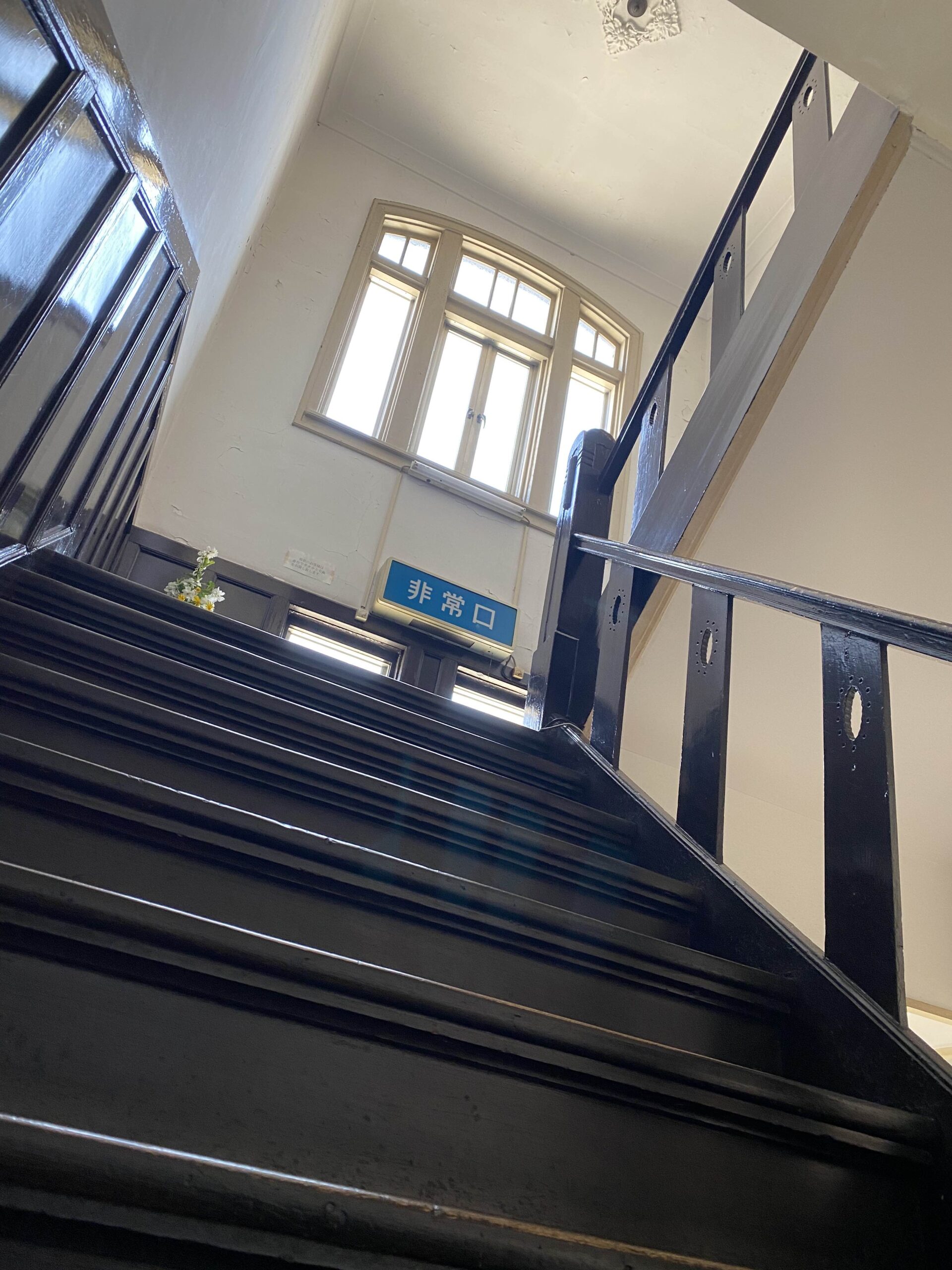 After climbing the wooden spiral staircase, you will find yourself in a nostalgic corridor that looks a little bit like an elementary school building.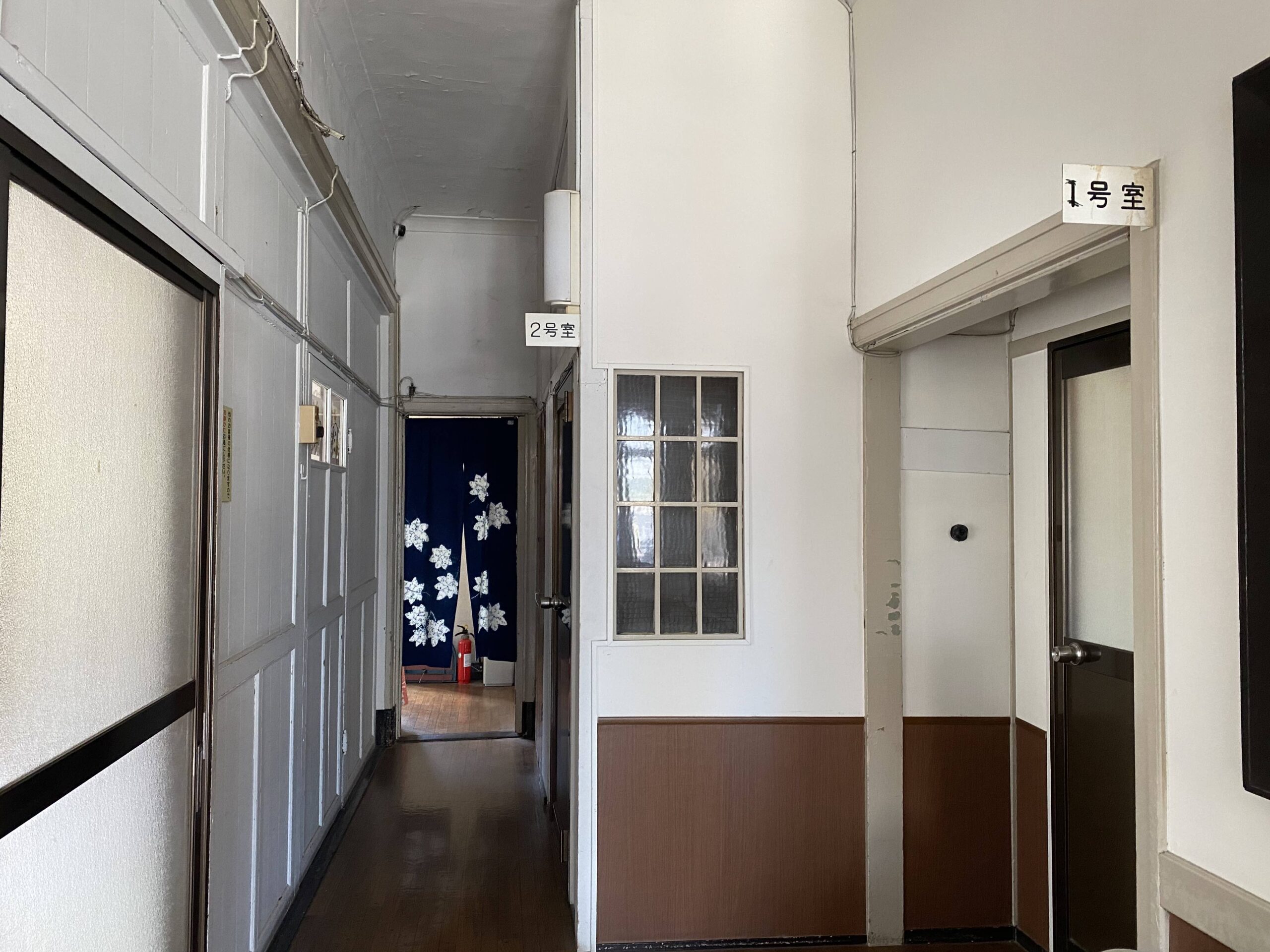 You can sleep on a futon in a private tatami room, and the toilet and sink are in a shared space. It is a very tasteful and nice ryokan that makes you feel like you are on a school trip.
Ekimae Koutou Hot Spring
Address: 13-14 Ekimae-cho, Beppu City, Oita Prefecture
Fee: 200 yen
Opening hours: 6:00-24:00
Furou Hot Spring or Fountain of Youth
While sightseeing in downtown Beppu, I found a municipal hot spring where locals with towels entered one after another!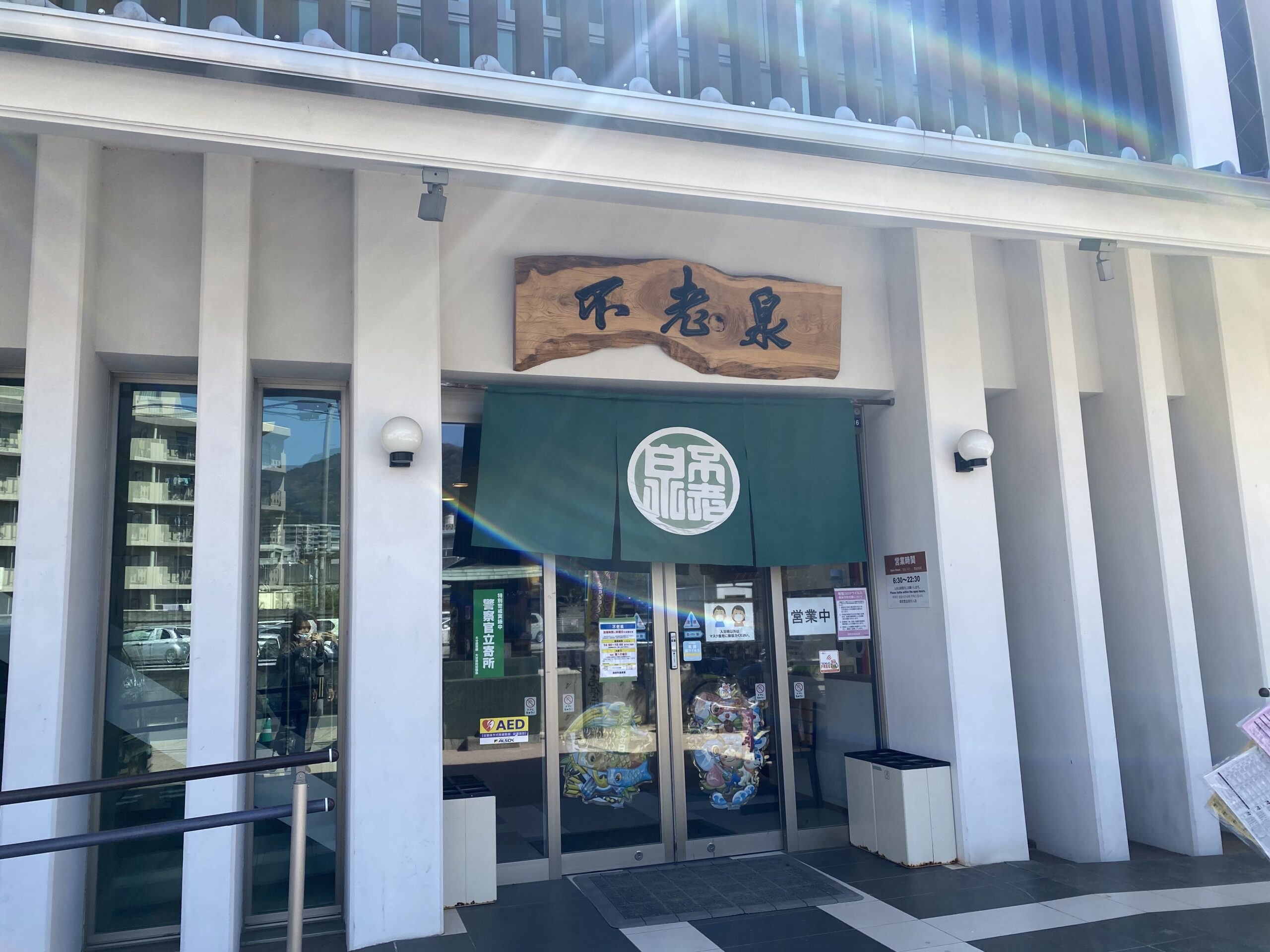 This municipal hot spring has a long history dating back to the Meiji Era (1868 – 1912), but was renovated in 2014. The facilities have been designed to be barrier-free, and the baths have been divided into two types: hot and lukewarm. It makes it easy to enjoy both! There are also rooms on the second floor that can be used for various purposes, such as informal meetings or other gatherings.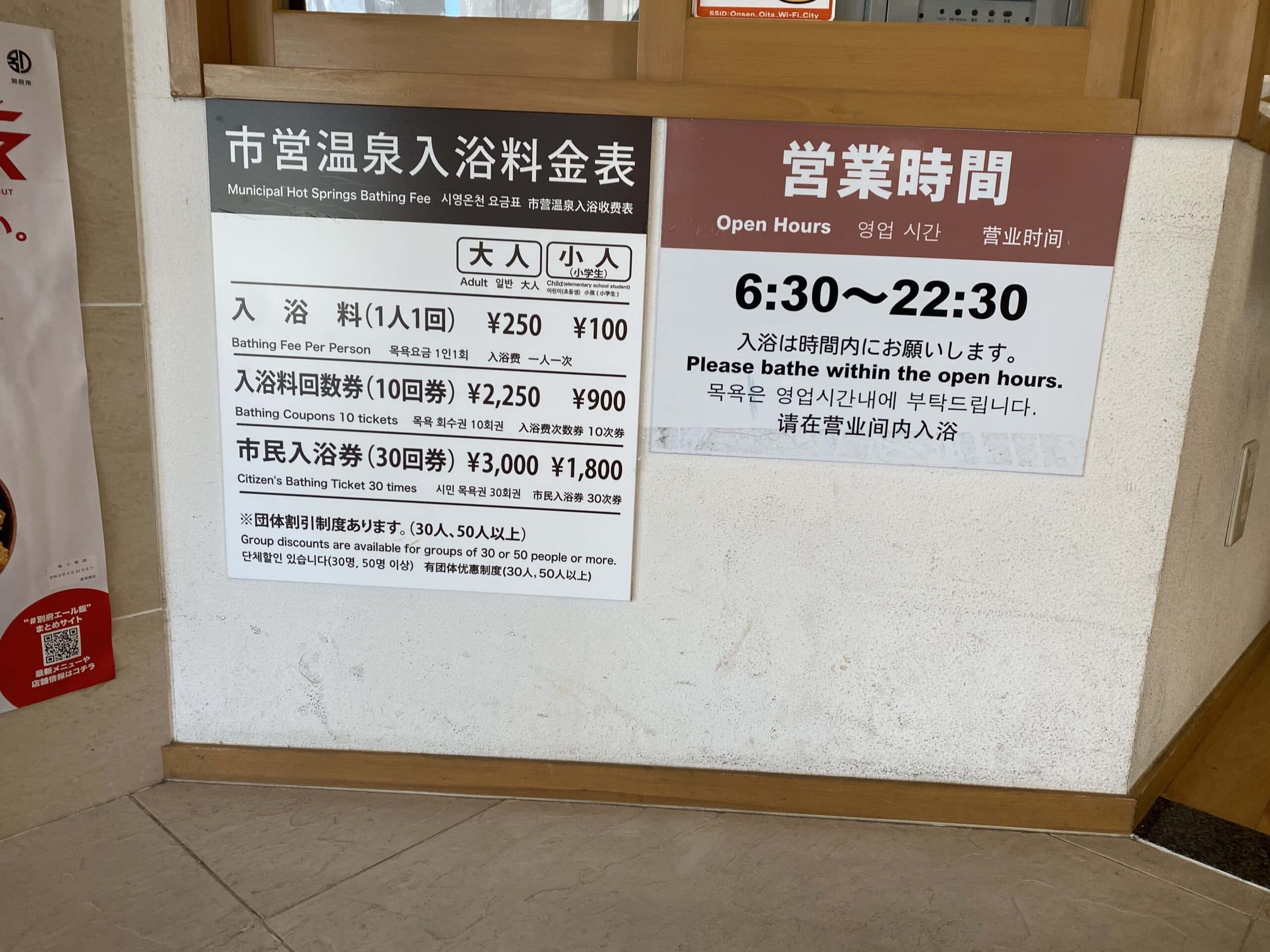 The bathing fee is 250 yen. It's very inexpensive because it's run by the city.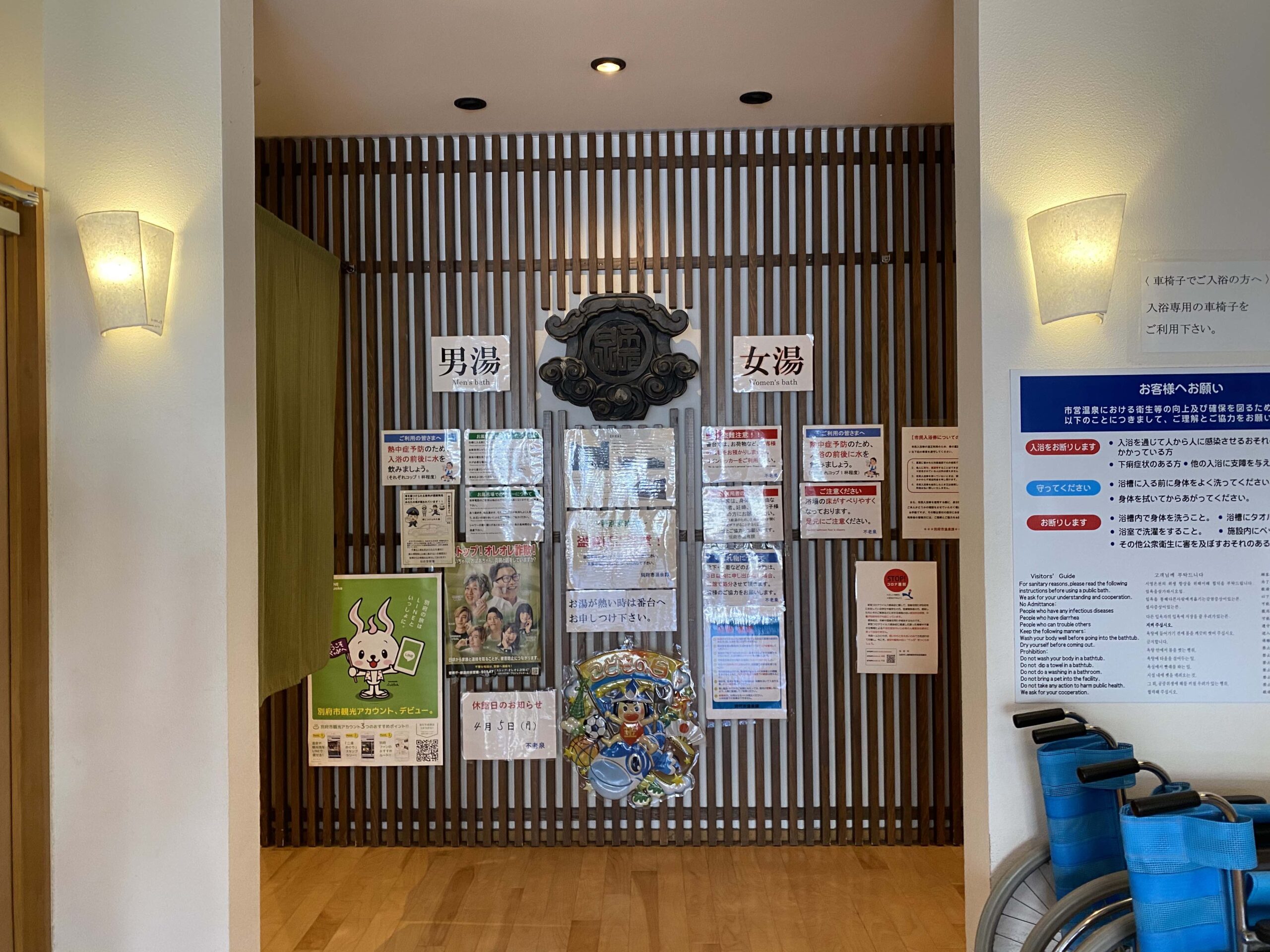 This is the entrance to the changing room. This time, I tried the lukewarm water bath. The water was soft and flowing from the source, and I was able to warm up from the core of my body. Note that towels and other items are not available for rent, so you will have to bring your own or buy one! There are plenty of amenities available for purchase, so you can go empty-handed.
Furou Hot Spring or Fountain of Youth
Address: 7-16 Chuo-cho, Beppu City
Fee: Adults 250 yen, children 100 yen
Opening hours: 6:30-22:30 (No entry or bathing from 14:00-15:00 due to cleaning)
Sujiyu Hot Spring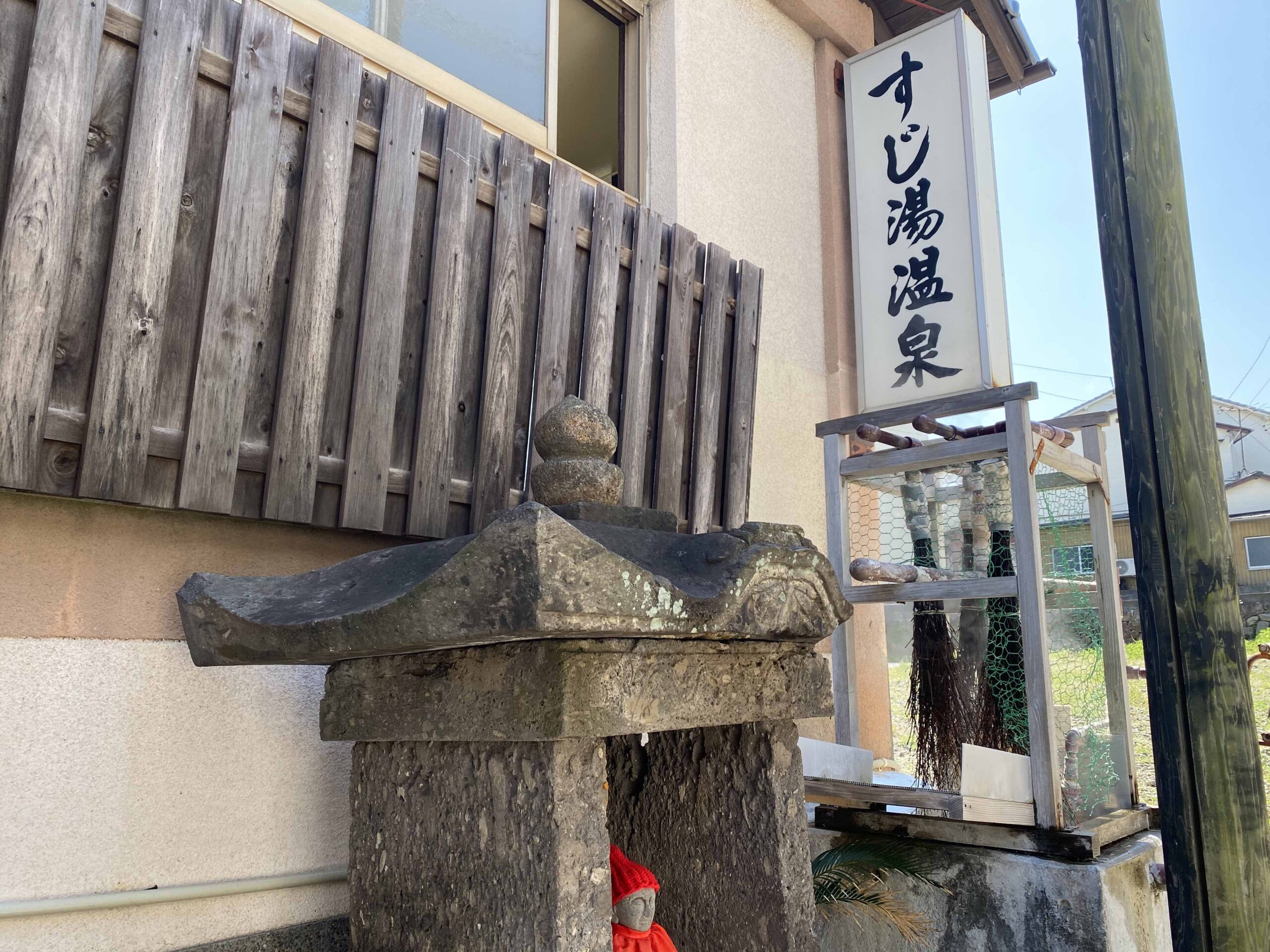 While walking up the steamy slope in Kannawa, one of Beppu's most famous hot spring towns, I found Sujiyu Onsen.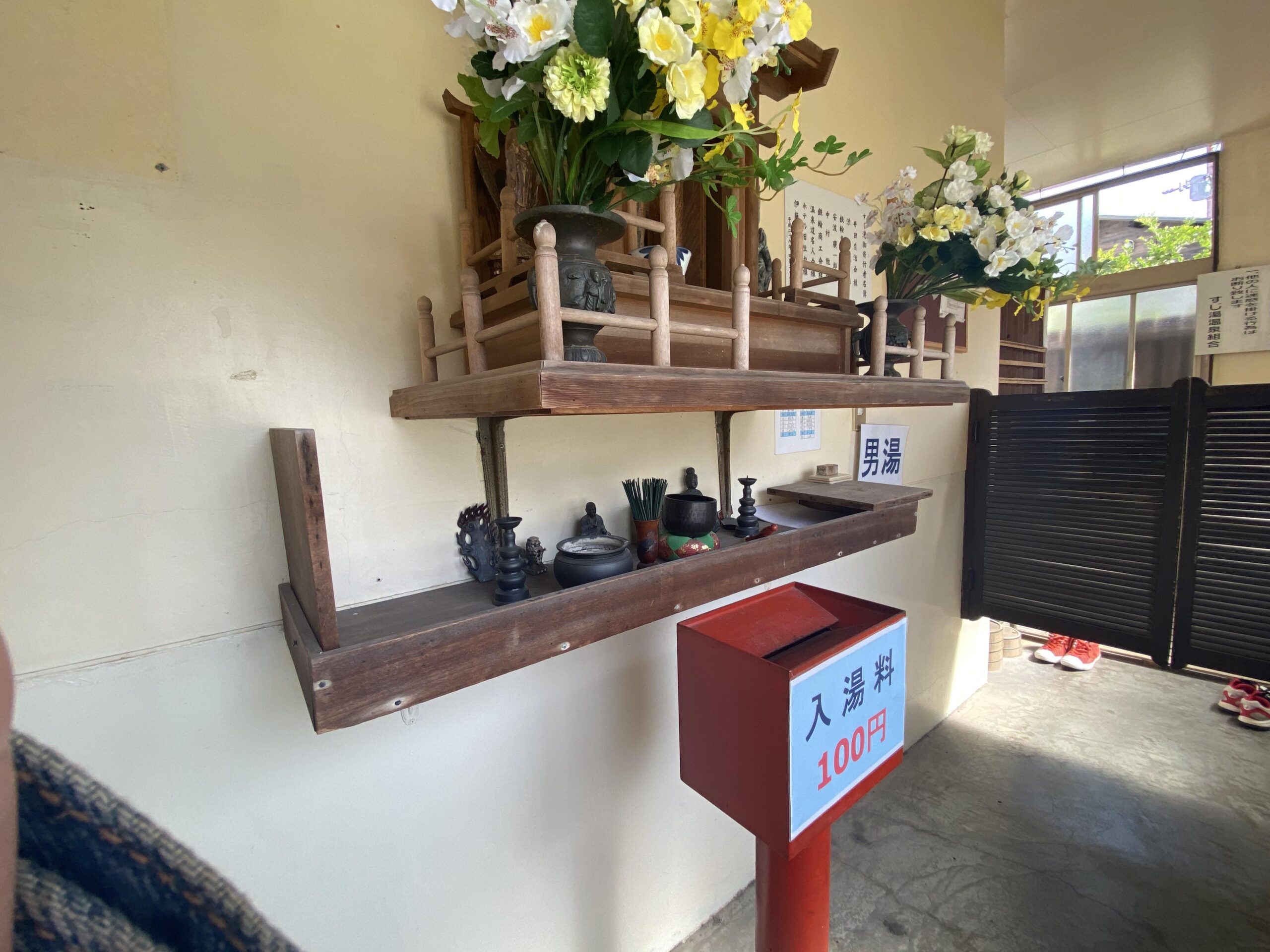 It is an unmanned hot spring, and you have to put money in a coin box to take a bath. I had seen unmanned stations and unmanned sales before, but this was my first experience with an unmanned hot spring.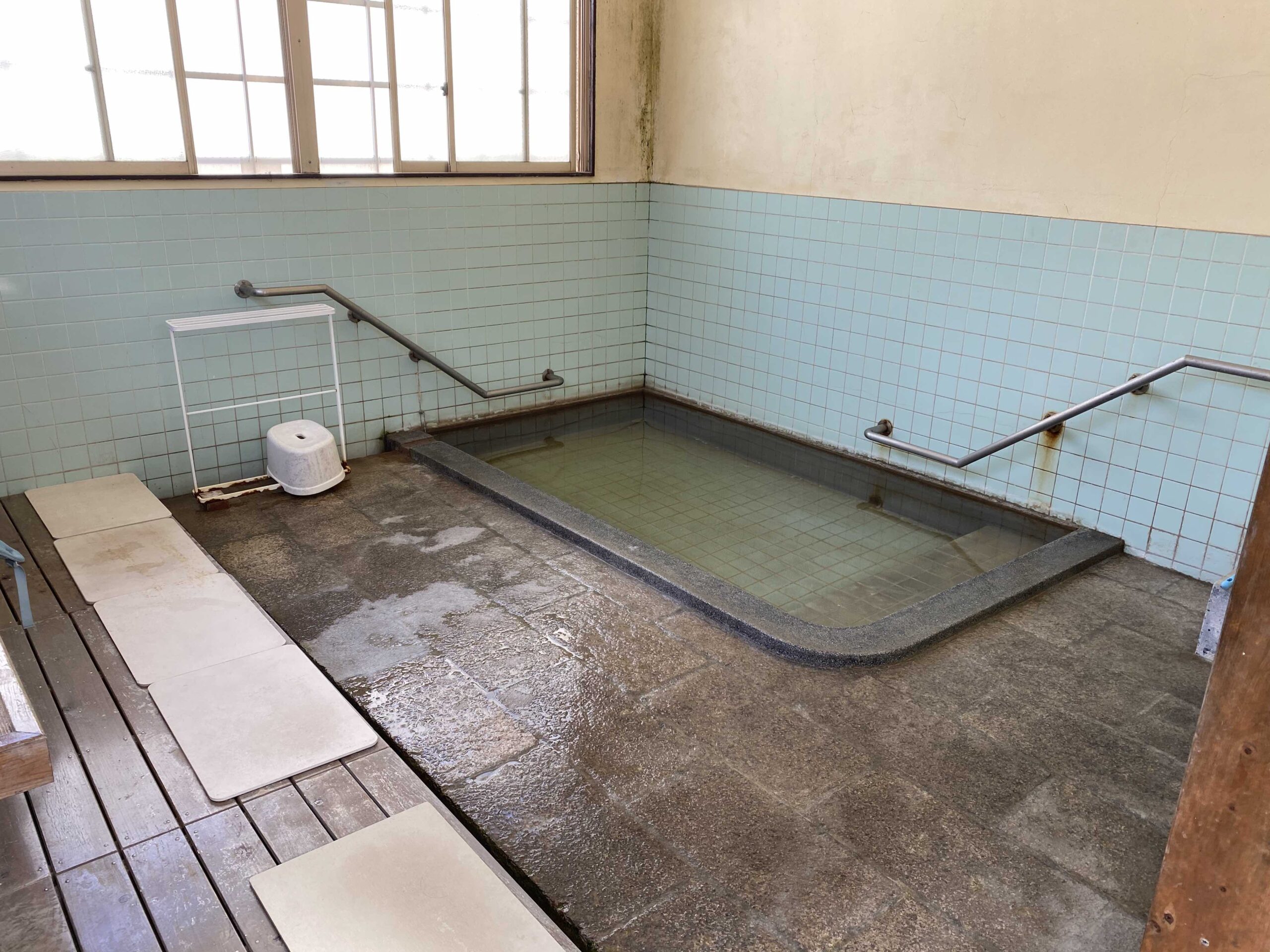 The quality of the spring water at Sujiyu is said to be the best in Beppu City. According to a local resident I met at Sujiyu, some of the hot springs in Beppu City bring in water from this area and use it as a spring water source, but Sujiyu is said to have the best fresh spring water. The hot water was soothing, and my tired legs from walking up the hill were completely healed! I highly recommend this hot spring with its simple and charming atmosphere.

Sujiyu Hot Spring
Address: 4 Ida, Beppu City, Oita Prefecture
Fee: 100 yen
Opening hours: 6:30-17:00
P.S. On the way home, I also met a handsome and extremely cute cat. It was a very good day.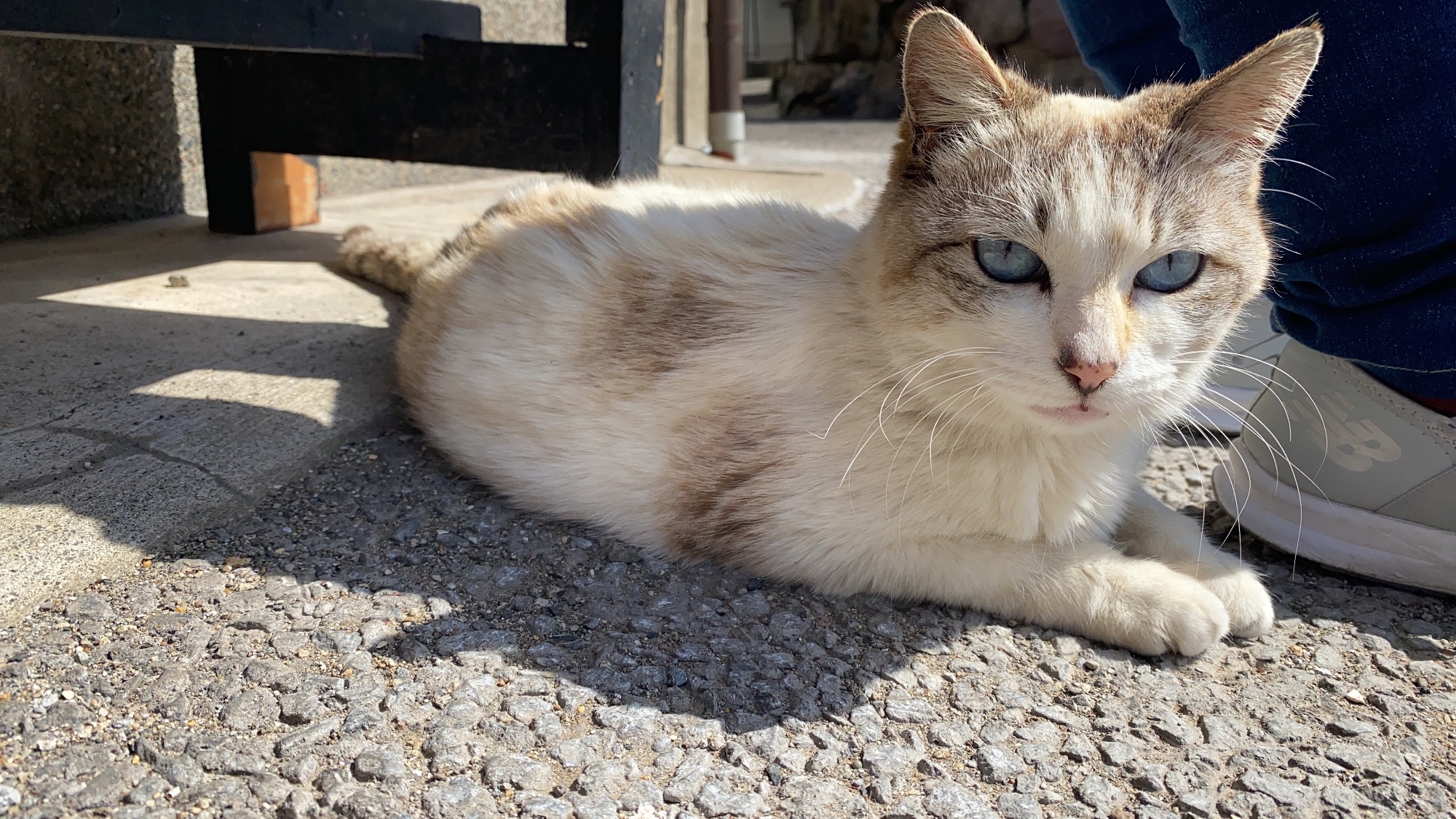 Comments are closed.