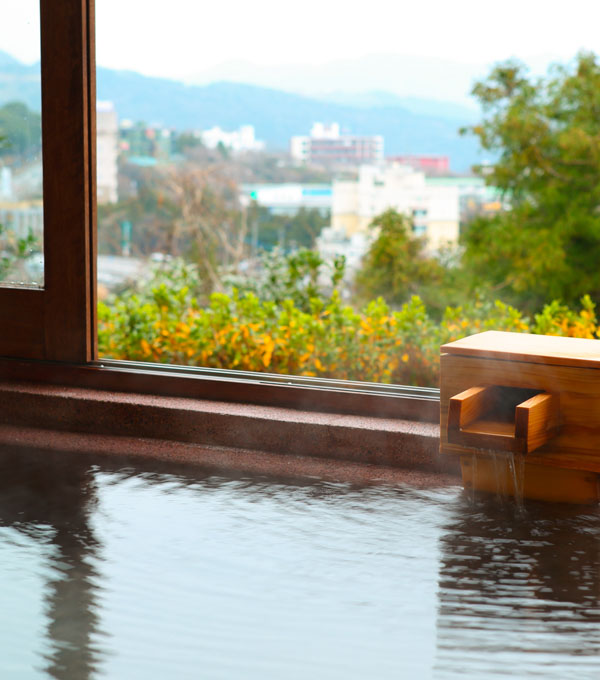 Soak in Beppu's natural hot springs for a healing 
experience to always remember.
A cornerstone of Japanese culture, onsens are known to 
nurture beauty, good health, and inner wellness in 
anyone who enters the warmth of its waters.
The choice is yours: bask in your room's private 
semi-outdoor onsen or in the spacious communal baths.
Let your mood decide which type of 
luxury it craves today.







Reinvigorate the Mind and Body with Healing Minerals
Our Hotta Onsen offers all guests the opportunity to revitalise the body in a sulphur hot spring. As your body absorbs the rich minerals in the soothing waters, it feels instantly renewed.
Healing and beautiful skin
Spring quality
Sulfur spring (hydrogen sulfide type)
Efficacy
Beppu's hot springs are known to relieve the body of stress and fatigue, heal chronic skin diseases, bruises, and even lower back pain. Evidence suggests it can also ease the symptoms of rheumatoid arthritis, hypertension, depression, and sleep disorders.
Guest-room bath
Spring quality
Sulfur spring (hydrogen sulfide type)
All guest rooms have a terrace and an open-air bath where you can enjoy the spectacular view of Beppu cityscape and Beppu Bay