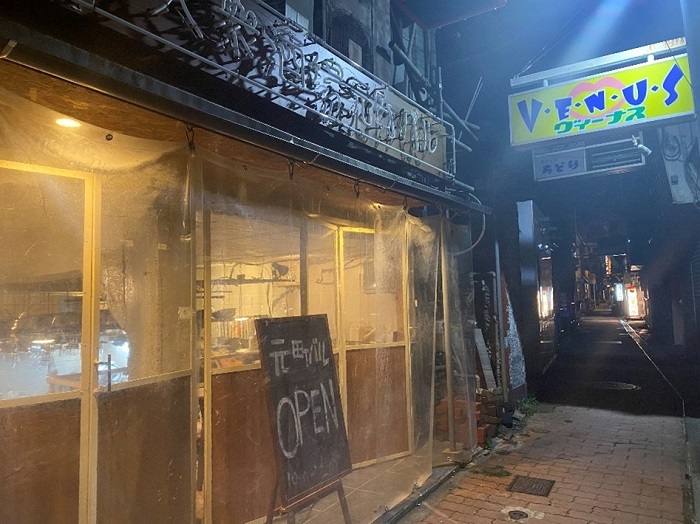 Beppu is famous for hot springs, but it is also a city of gourmet food, with a wide variety of reasonably priced, high-quality restaurants and pubs. Today, I will introduce one of these gourmet spots, Izakaya Motomachi Bar. It is located in Beppu City's downtown area and is easily accessible.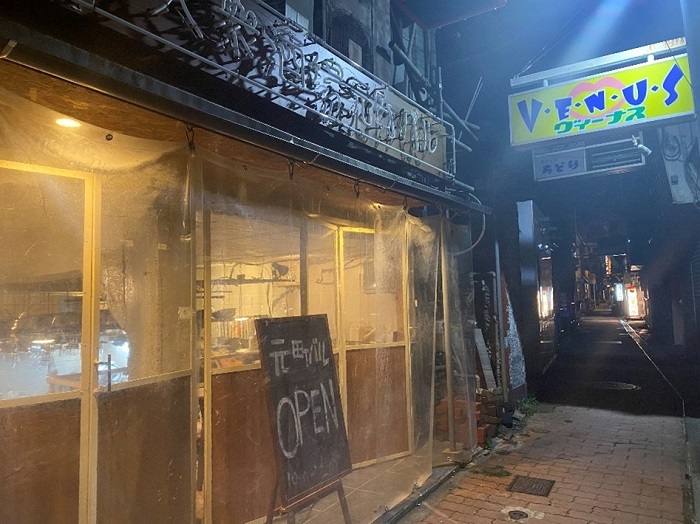 After a short walk through Beppu City at night with the help of a map app, I found the stylish Izakaya Motomachi Bar with its softly lit interior. As soon as I stepped through the transparent curtain, I could smell delicious aromas and hear customer laughter.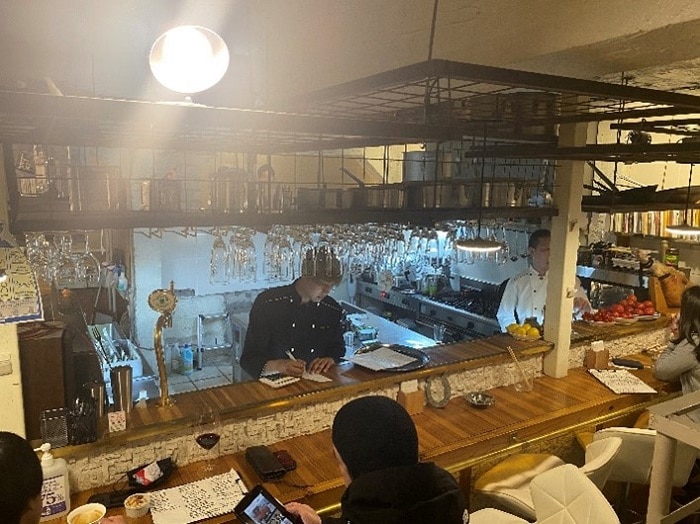 The owner is very friendly and will talk with you. The store is filled with a nostalgic and warm atmosphere.

We sat down and started with a glass of freshly poured beer. Here's what the menu looks like!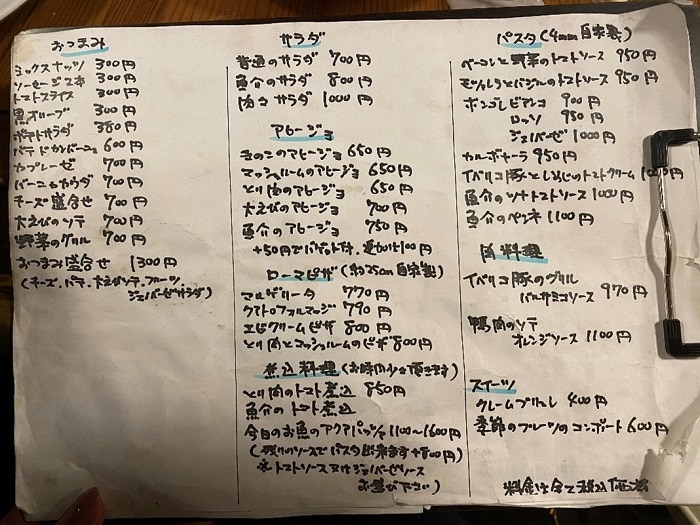 Their prices are so reasonable! We ordered some snacks for starters while we looked over the menu.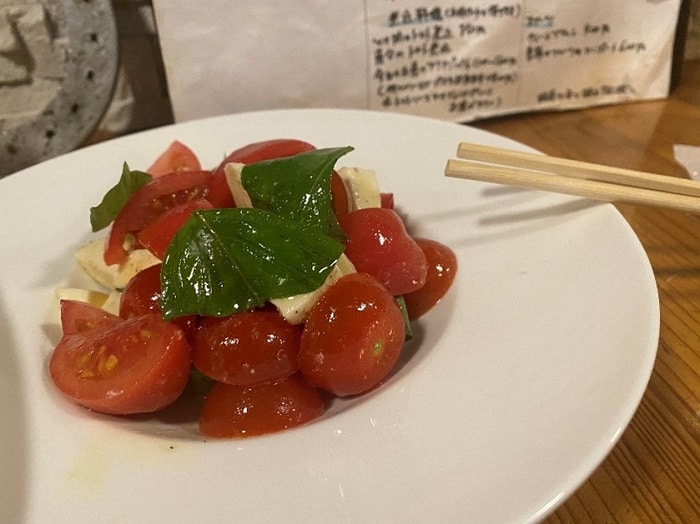 As a tomato and cheese lover, I immediately ordered the Caprese salad! The tomatoes were sweet and delicious, and the portion was very large for the price (700 yen).
Since I was having a good conversation with the owner, I ordered the grilled Iberian pork.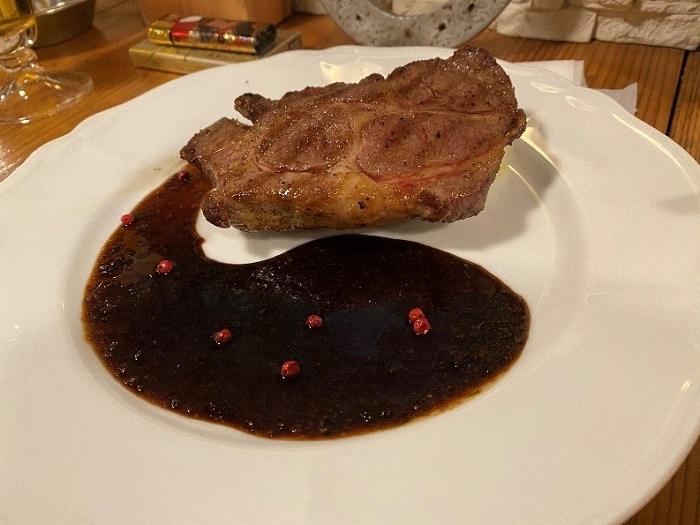 The juicy meat served with a balsamic vinegar sauce is perfectly cooked, and at 970 yen, it is also easy on the wallet.

And to top it off, we had pasta.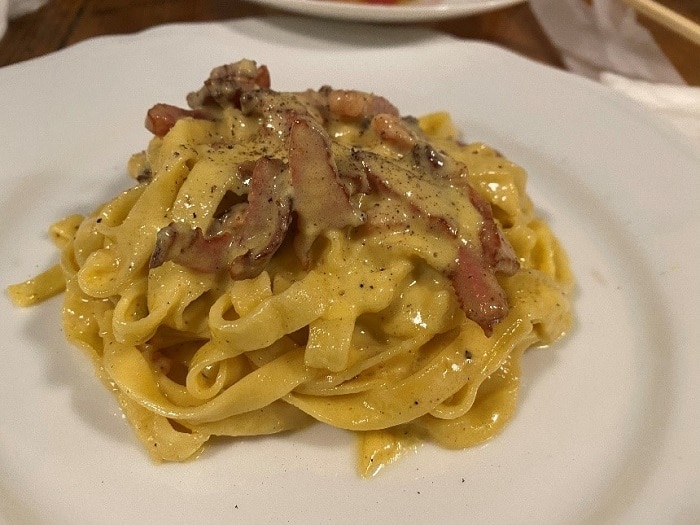 It was a very creamy carbonara with lots of bacon! The price of this dish, which uses flat noodles that easily blend with the sauce, is 950 yen. Also, the flavor of the egg was excellent.
On this visit, I asked the owner, who was a good listener, for advice on life. I was a little blue at the time. We talked a bit more, and then the owner gave me fondant chocolates even though we had never met before. It was a heartwarming evening. I definitely plan to come here again.
The food, the atmosphere, and the owner all combine to make wonderful Izakaya Motomachi Bar such a special place. I hope you'll all come visit!
Izakaya Motomachi Bar Information
Address: B1, 8-10 Motomachi, Beppu City, Oita Prefecture
Phone number: 090-4582-2104
Business hours: 6:00 p.m. to 2:00 a.m.
Closed: Sunday
Comments are closed.