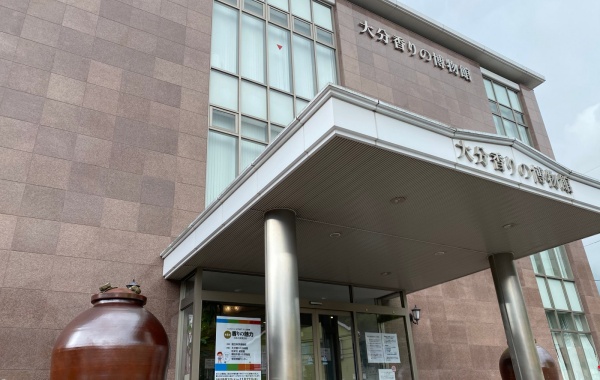 In Beppu, there are many cultural facilities such as museums and art galleries. Today, we will introduce the Oita Fragrance Museum. It is a very unique and rewarding museum based on the theme of fragrance.
Oita Fragrance Museum Has Many Fascinating Exhibits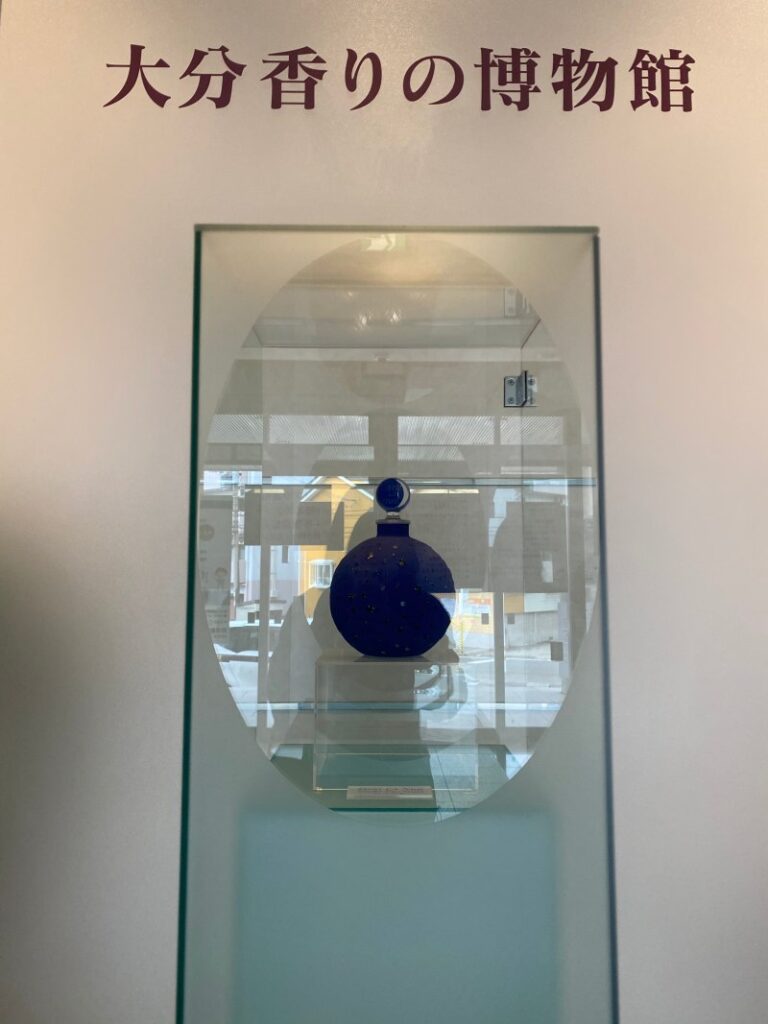 When you enter the museum, there is a nice citrusy scent in the air. The dark blue perfume bottle decorated in gold leaf pictured above is near the entrance and has become the symbol of the museum. Made by Rene Lalique in 1925, it is called Dan La Nui (In the Middle of the Night) and is the most famous perfume bottle in the collection. 
The Oita Fragrance Museum has three floors, and the exhibits vary depending on the floor.
1F Gallery of Scent Products
Scent Factory

The Gallery of World Perfumes

Museum Shop
2F Gallery of Scent History 
Introduces the history of fragrance from a scientific perspective and focuses on valuable historical materials
3F Gallery of Learning and Healing 
Incense-smelling Experience Studio

Aroma Experience Room
Enjoy a Variety of Items On The First Floor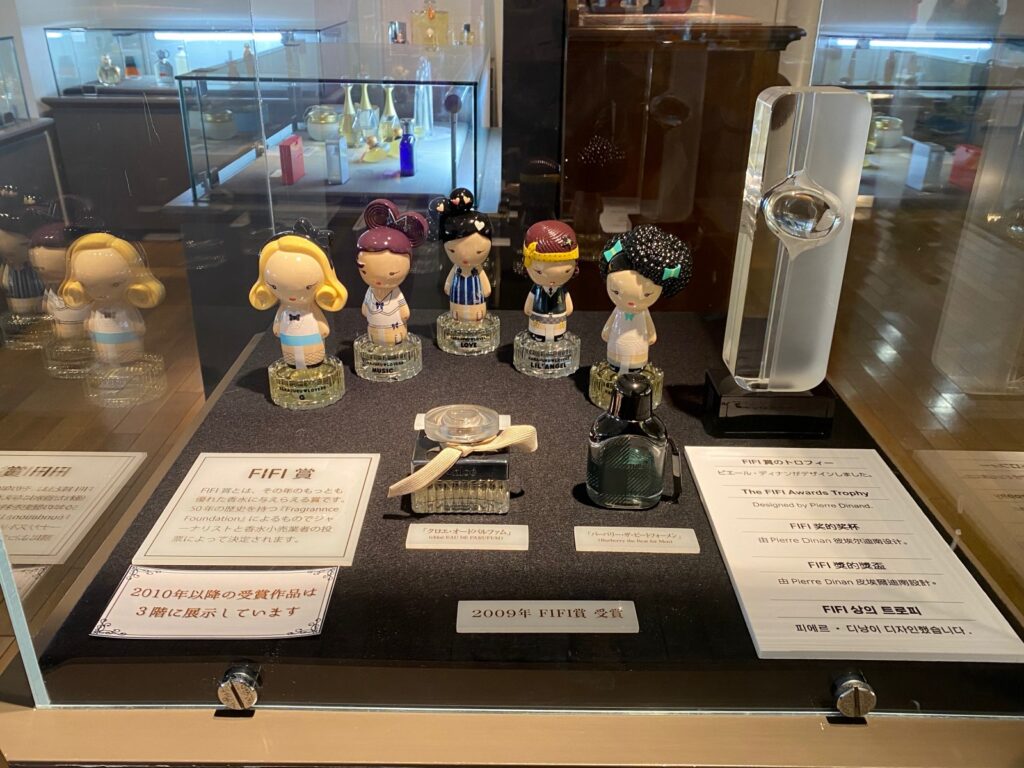 First, a walk around the first floor. Perfume bottles are displayed in rows, and there is a rich variety of displays from familiar to historical and precious perfumes.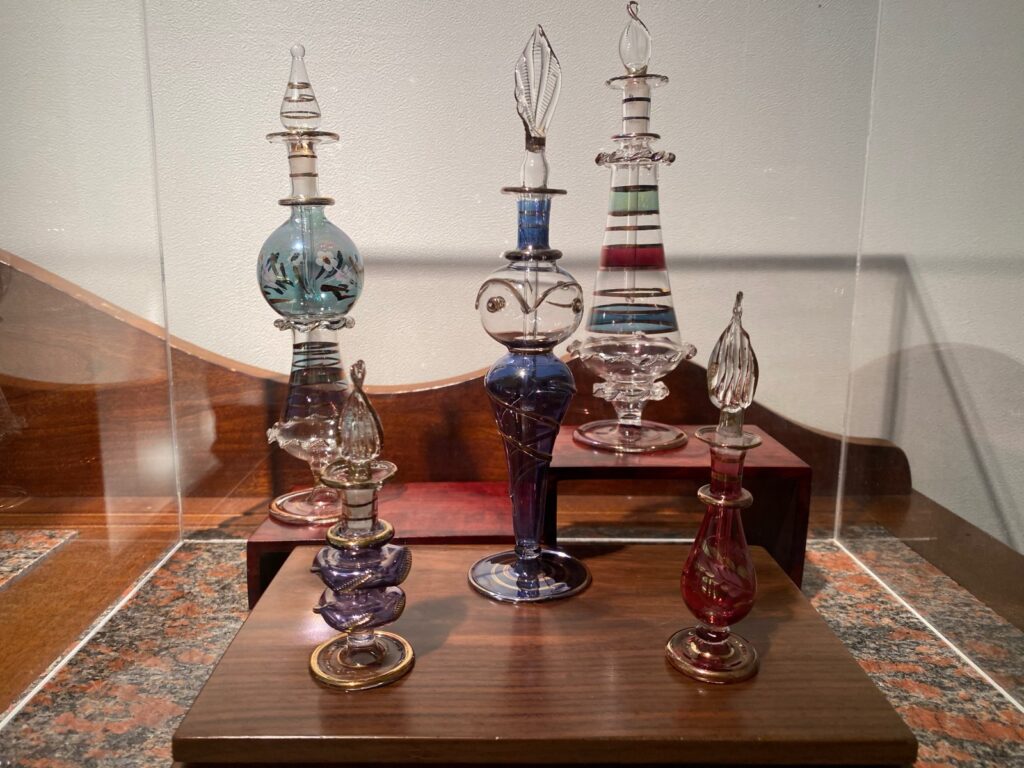 Pictured above are Egyptian perfume bottles. All are one-of-a-kind pieces of glasswork and are said to have been made around 4000 BC.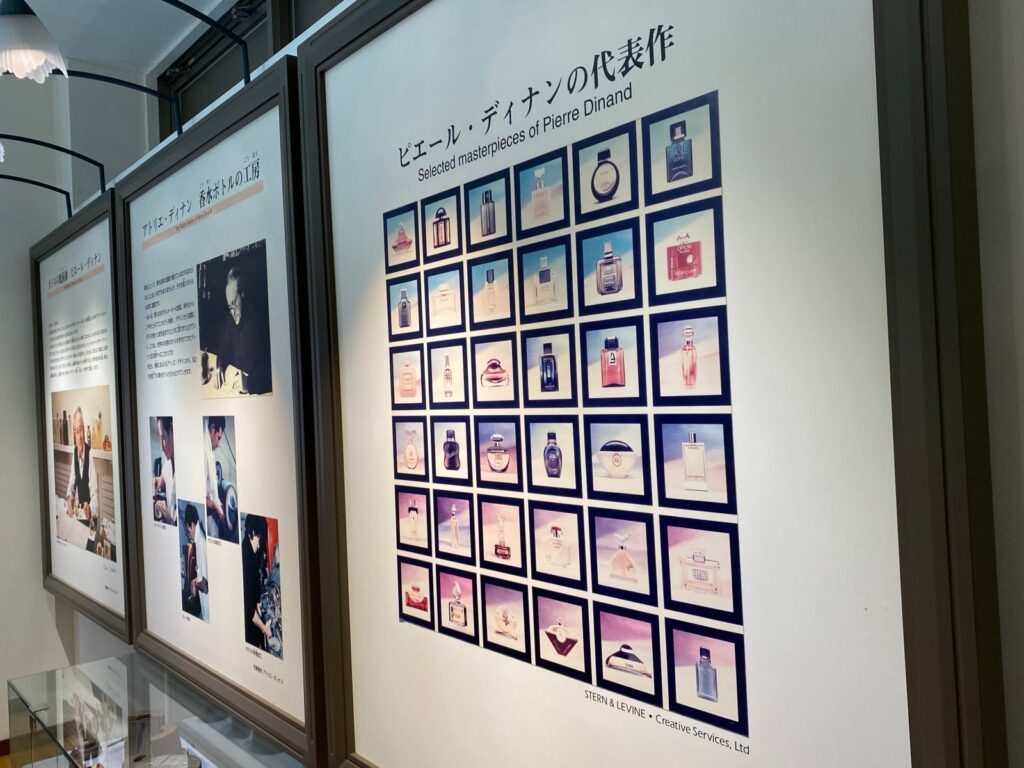 Further along, there was an exhibit that allowed visitors to learn about the history of famous perfumes.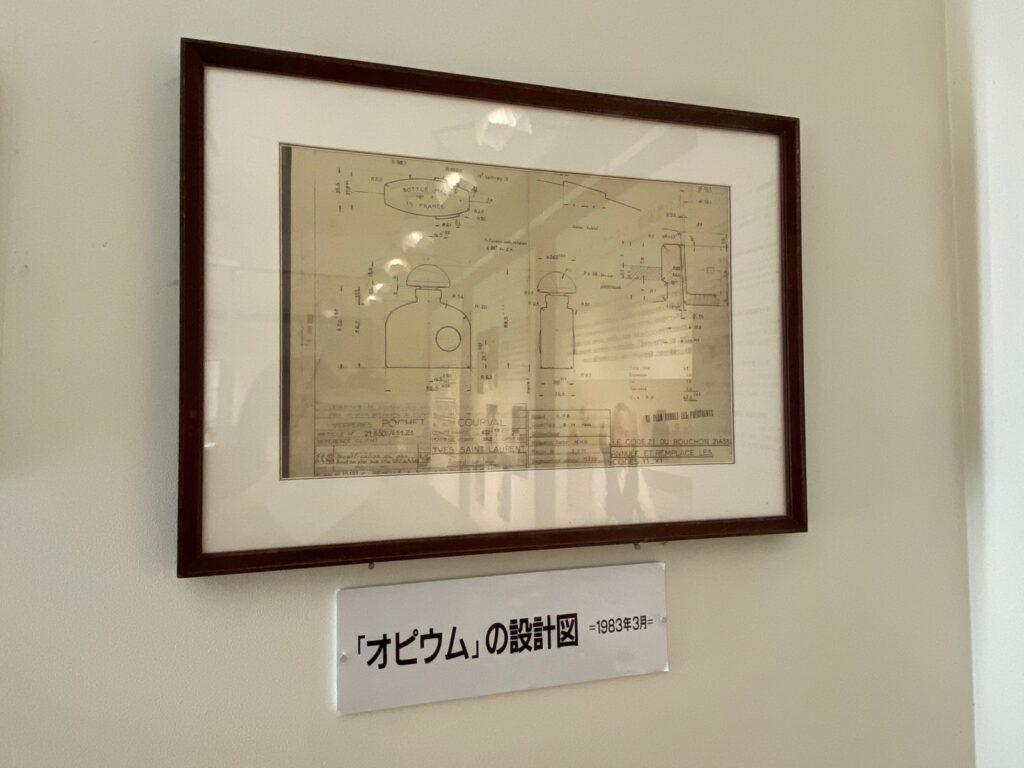 This floor also has a collection of valuable materials that you don't usually see, such as designs for perfume bottles.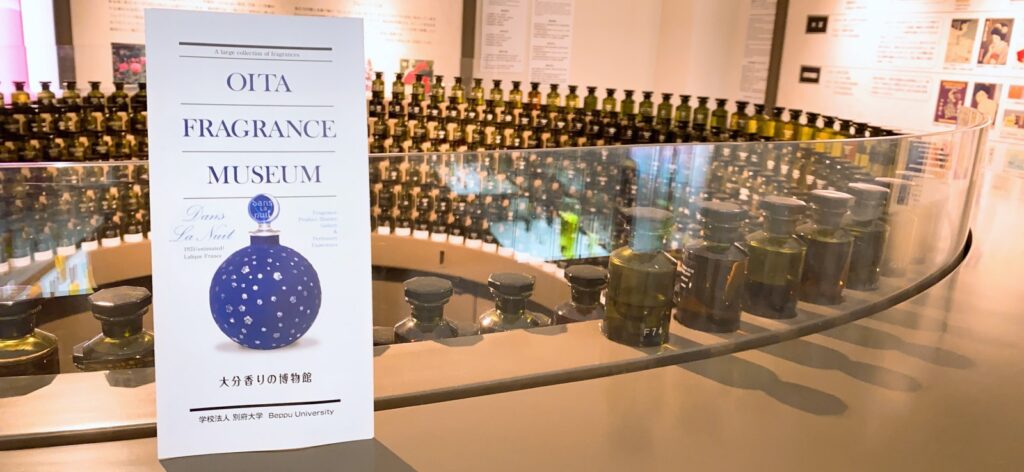 This corner is lined with bottles of scents used for flavoring.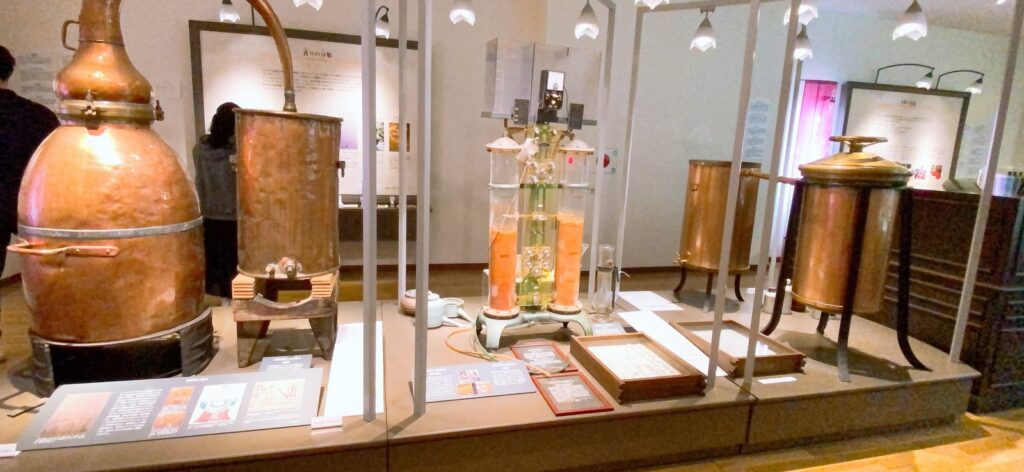 They say that perfumes are made in tanks like these. The process of making a perfume, which we use without thinking about it, is explained in detail and is very interesting.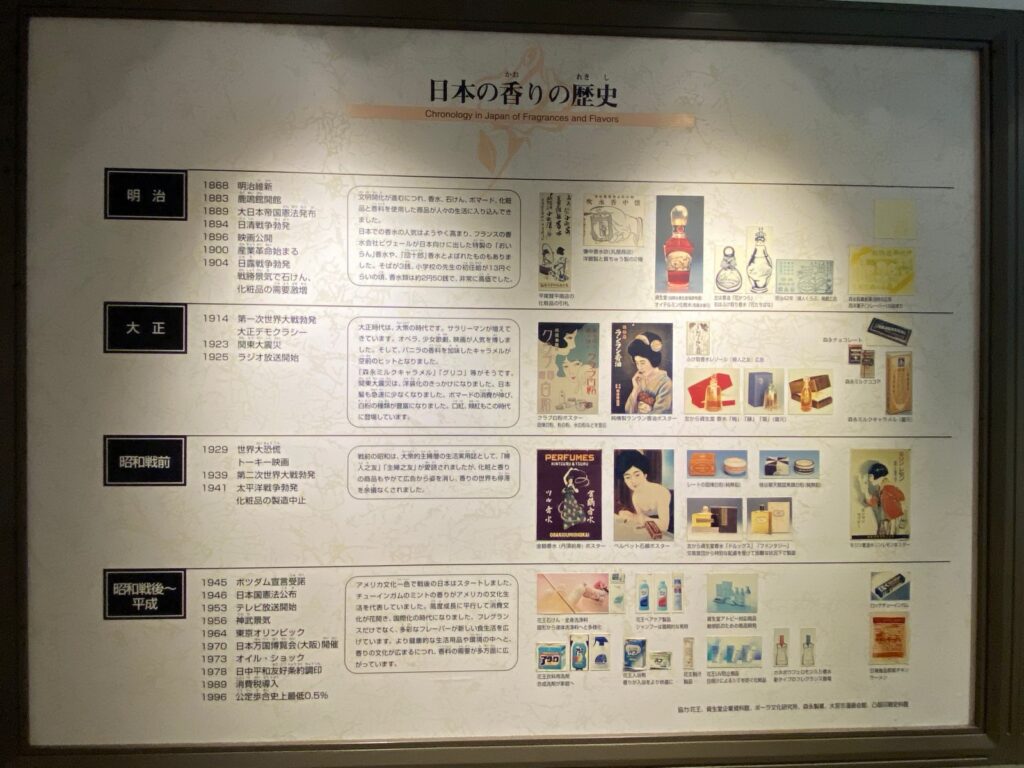 This panel also traces the history of Japanese scents.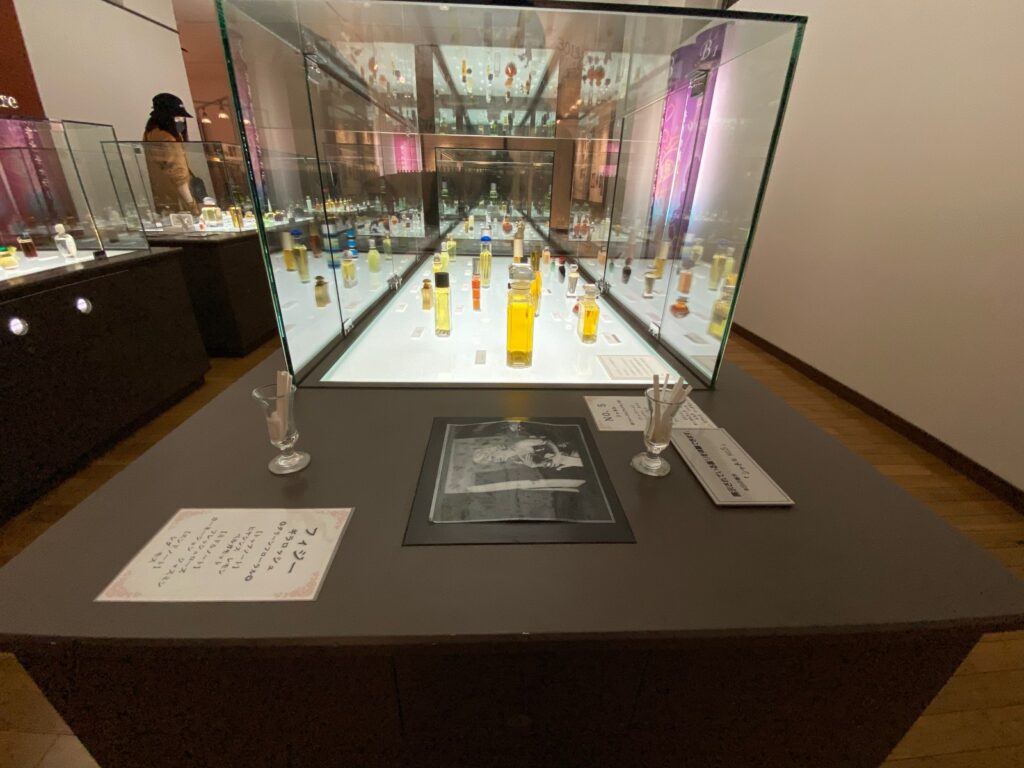 You can actually smell a wide variety of fragrances, all organized by different categories.
Learn The History Of Fragrance On The Second Floor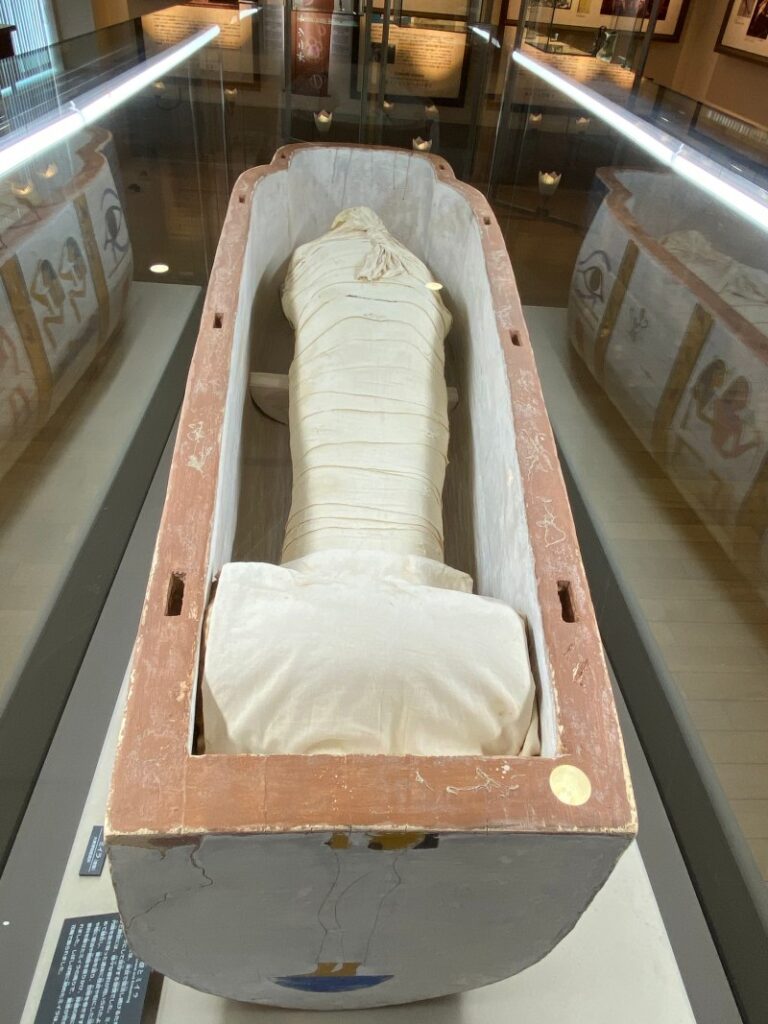 On the second floor, you can learn about the history of fragrances from different countries. Incidentally, perfume was also used on mummies.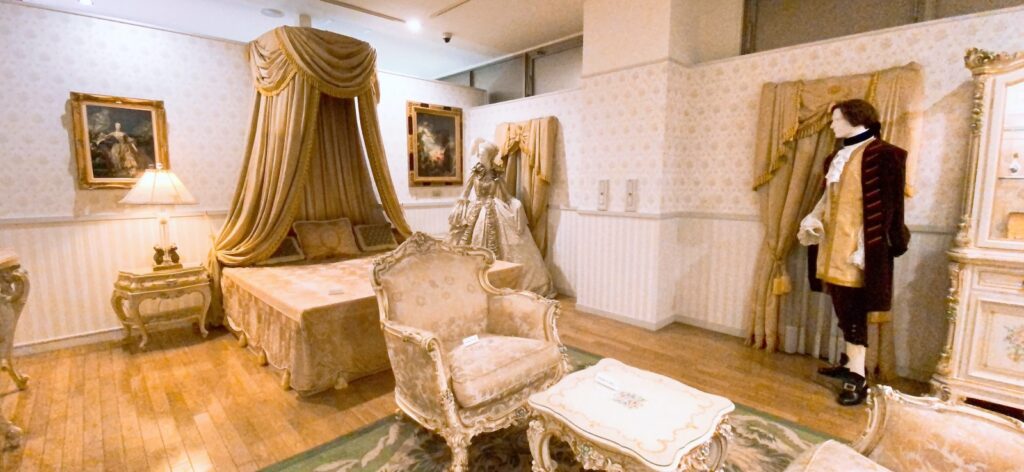 Above is an exhibition space that mimics the room of a European aristocrat.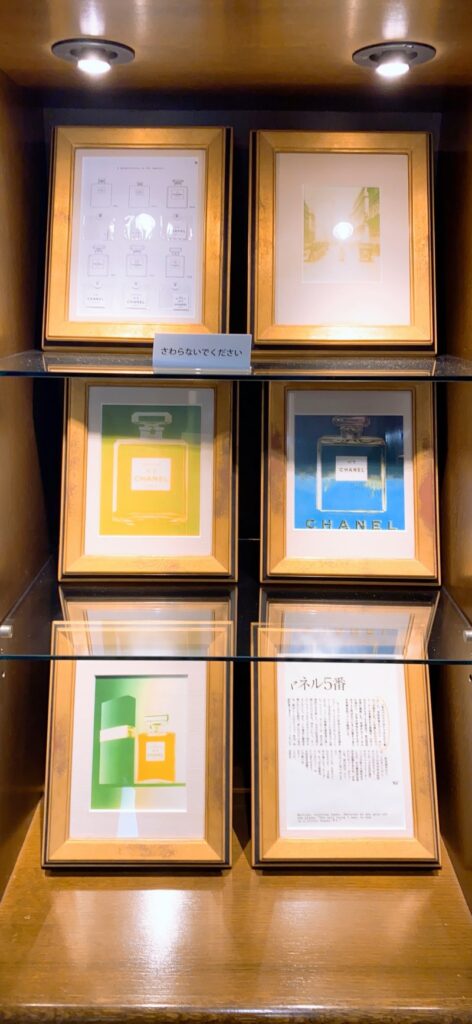 In the display case, there was an exhibit about Chanel perfumes.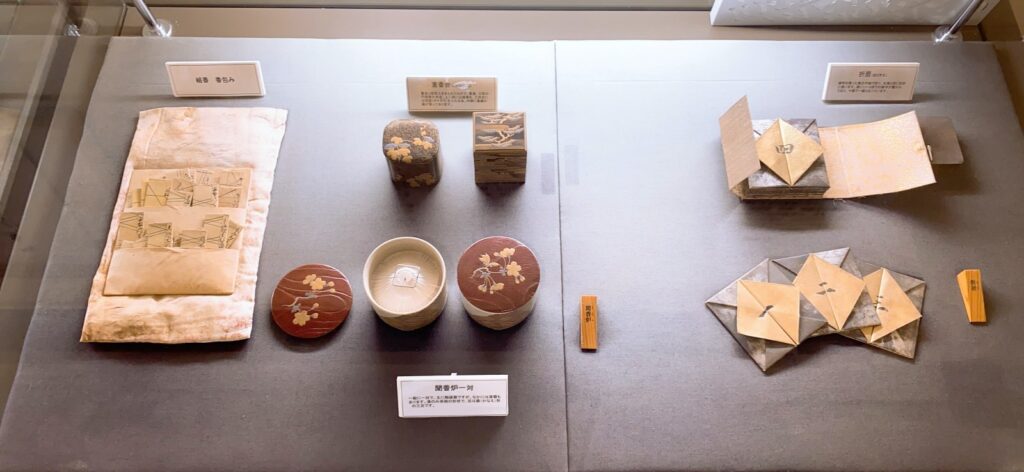 Exhibits about Japanese perfumes are also offered.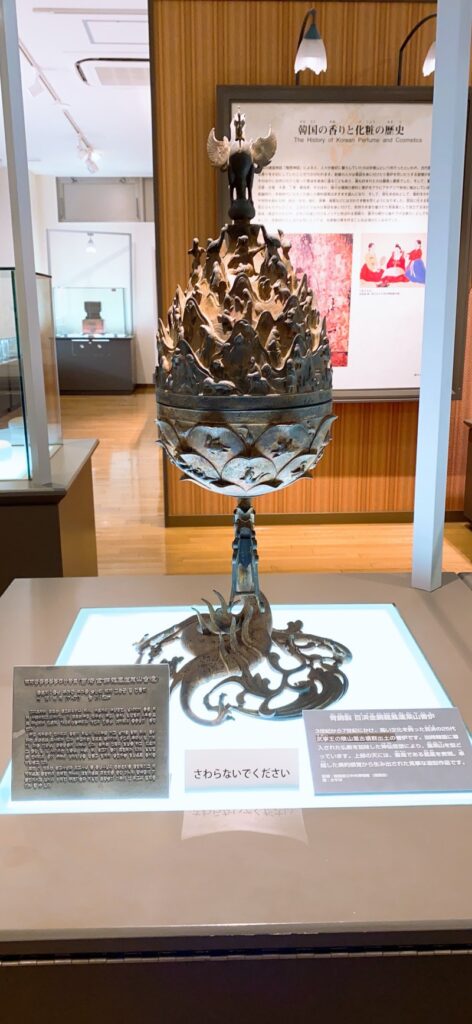 Above is a historic incense burner, made between the 3rd and 7th centuries.
The Third Floor Is A Hands-on, Family-friendly Floor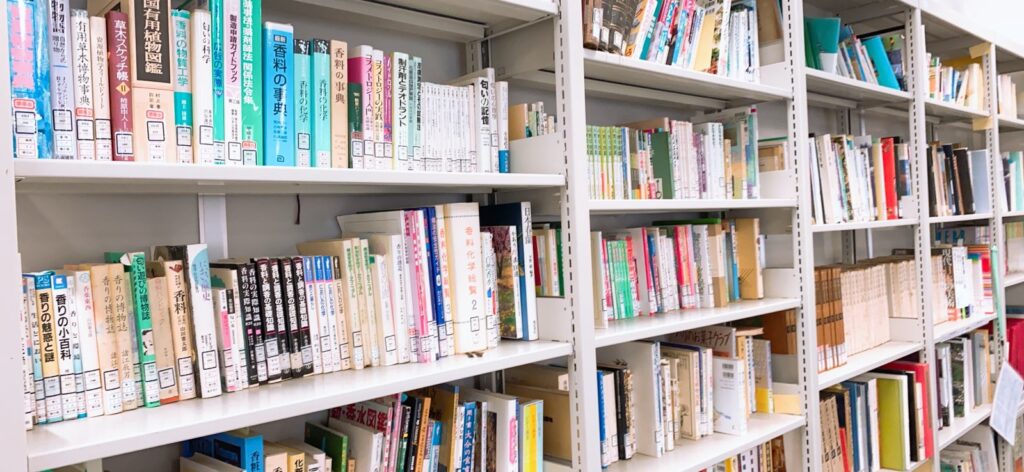 The third floor is a hands-on floor with an aroma room and a room where you can dispense aromatics (advance reservation is required for the aroma room and aroma blending experience). There is also a corner with a collection of books on fragrance.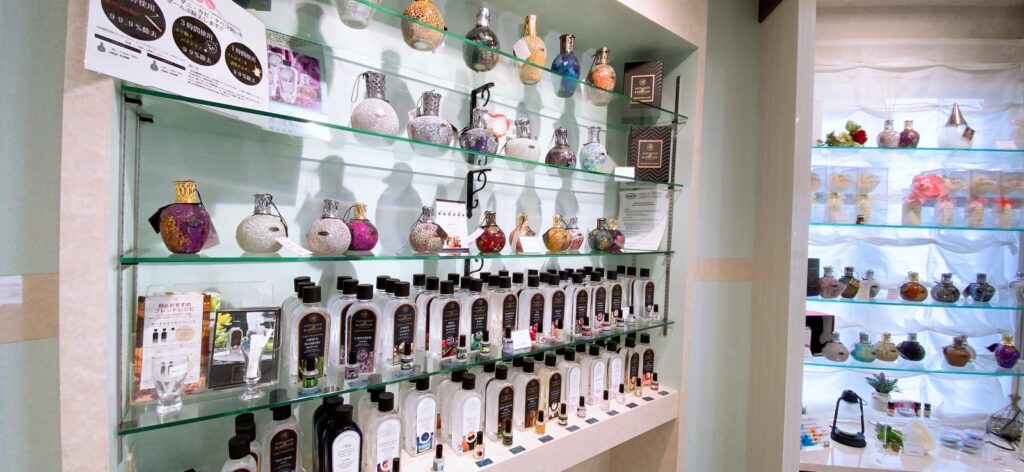 Above is the souvenir shop. There is a pretty good selection of souvenirs, including aroma-burning bottles, perfumes, scented hand creams, incense, and many others that are perfect for gifts.
Use the link below to make a reservation for the aroma making experiences, including making your own sachet.
Website: http://oita-kaori.jp/experience/experience.html
Phone: 0977-27-7272
Oita Fragrance Museum
Address: 48-1 Kitaishigaki, Beppu City, Oita Prefecture
Opening hours: 10:00-18:00 (Last admission 17:00)
Admission: 500 yen for adults; 300 yen for college students, junior and senior high school students; 200 yen for elementary school students
Closed: 12/31, 1/1 (The attached cafe is closed on Sundays.)
Comments are closed.