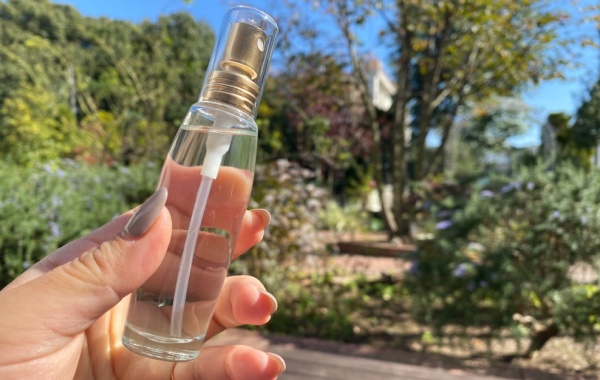 The Oita Fragrance Museum in Beppu is one of the most unique museums in the world organized around the theme of fragrance. If you make a reservation in advance, you can participate in a perfume-making experience and create your own original perfume. This time, I tried my hand at making my own one-of-a-kind perfume!
First, choose your bottle!
When the appointment time comes and you are shown to your seat, the first thing you need to do is choose a bottle for your original perfume. There are two types: narrow and square. You can also choose a gold or silver lid. Both bottles have a capacity of 30ml.
Write down the recipe for your original perfume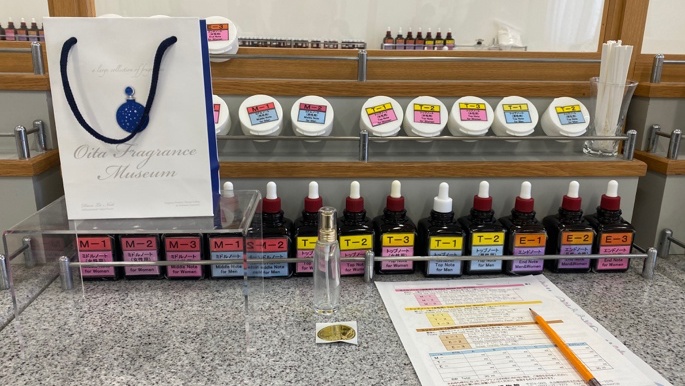 After that, you will be handed a form to write down which scents you want to blend and how much of each you will use. It's essentially a recipe for your original perfume.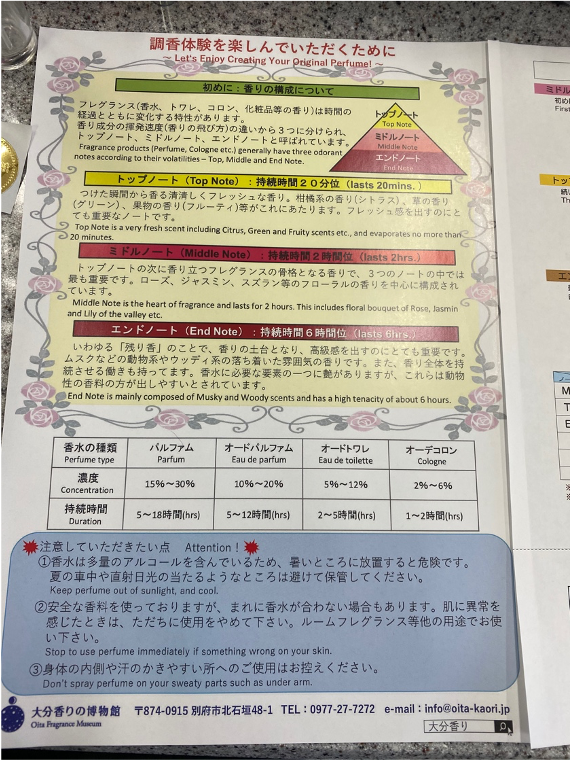 This form describes how perfume is made, so you can quickly learn the knowledge necessary to make your own. Of course, you don't have to worry, because the staff will guide you through the process.
Finally, perfume!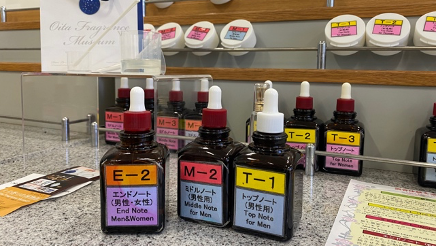 Now, it's time for the actual mixing and creating! We use bottles and equipment like these pictured above.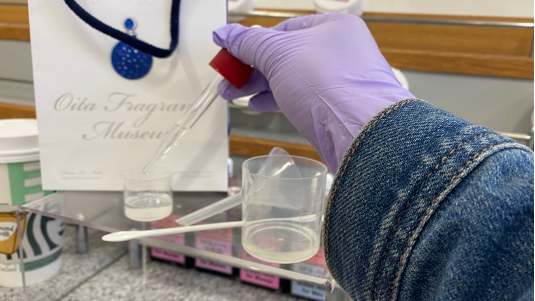 Using an eyedropper, I prepare the fragrance according to the amount of the blend I have written down. Checking the scent from time to time, I fine-tune the amounts to make the fragrance to my liking. It's a detailed process, but it's also an exciting time as you get closer to your ideal fragrance.
Finally, bottling is completed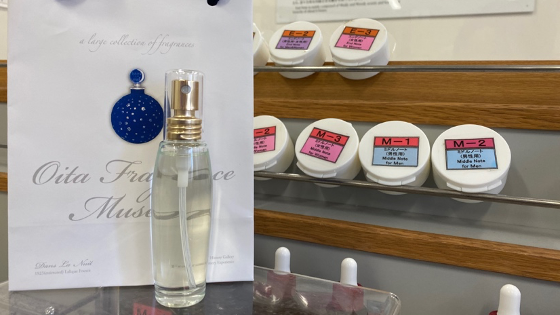 The perfume you have made is then finished by filling the bottle chosen from a small jug. The result is your own original perfume, the only one in the world.
Some great services!
If you fill out a form with your contact information, on which you write down the recipe for the perfume, the museum will store the recipe for your original perfume. This way, when you run out of the perfume you made, you can call the museum to order it, and they will send you the same scent. It is a very nice service. I hope to try this service myself.
The whole experience takes about 30 minutes, and there is no need for any special knowledge or techniques. If you visit Beppu, please feel free to try making your own perfume at the Oita Fragrance Museum!
Oita Fragrance Museum – Basic Information
Address: 48-1, Kitaishigaki, Beppu City, 874-0915
Open hours: 10:00-18:00 (hands-on experience is available until 17:00)
Closed: Dec. 31, Jan. 1 – Jan. 3
**For the perfume-making experience, please apply at the reception desk or make a reservation in advance.
Phone number: 0977-27-7272
Email: info@oita-kaori.jp
Comments are closed.