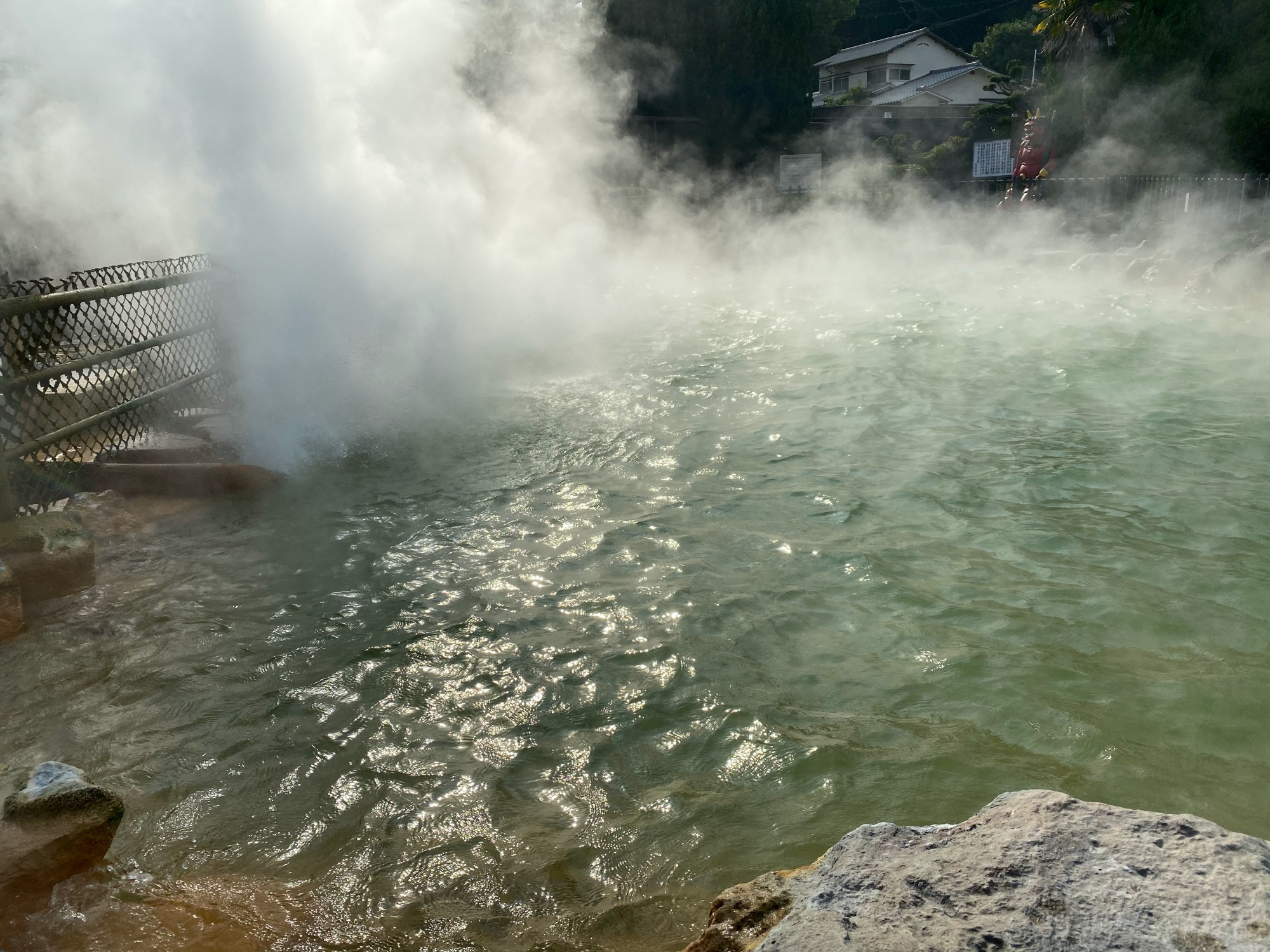 Beppu's 'Hell Tour,' also called 'Jigoku Meguri,' is a marvelous tour of the Oita region's many hot spring wonders. Considered a must-see activity for travelers in Beppu, it allows visitors to witness the otherworldly beauty of Beppu's 'Hells' up close. One of these famous attractions is Oniyama Jigoku, a popular hot spring where crocodiles lurk and swim in a magnificent steaming lake.
What is Oniyama Jigoku?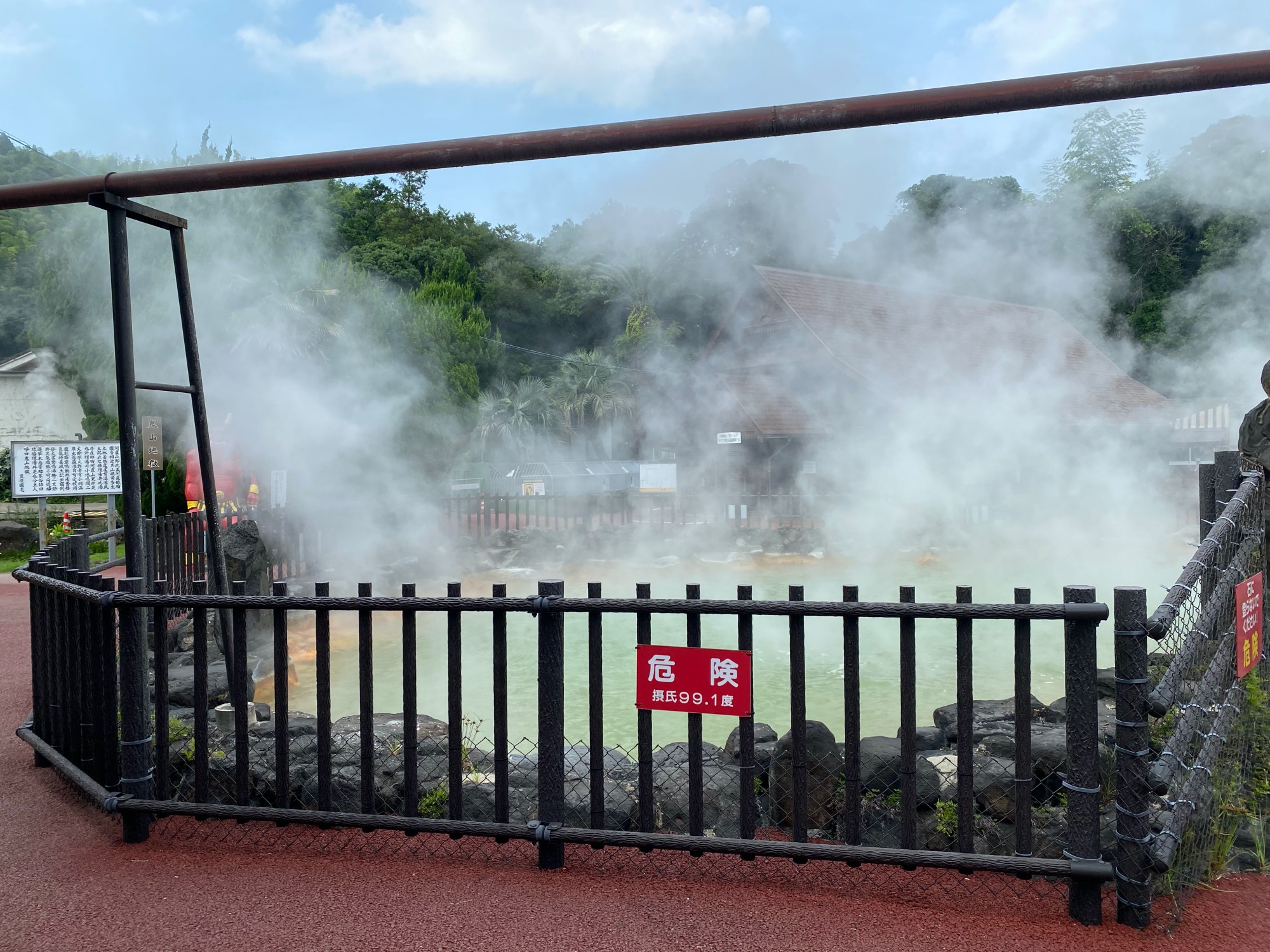 One of Beppu's most famous Hells, Oniyama Jigoku is a hot spring whose source extends from 187 meters below ground. The admission fee to enter Oniyama Jigoku is 400 yen for adults and please note, you can also use your 'Beppu Hell Tour' ticket for admission as well. Tour tickets sell at 2000 Yen for adults, 1350 Yen for high school students, 1000 Yen for junior high school students, and 900 Yen for elementary school students.
The hot water of Oniyama Jigoku reaches up to 99.1 ℃ and the steam that rises into the air from the water creates a wonderfully hellish atmosphere. The amount of hot spring water produced at Oniyama is plentiful and is estimated to be about 8 tons every hour. This means that, in a single day, nearly 200 tons of hot water rises from the ground!
Several inns and public baths can be found in the nearby hot spring town. The mineral-rich water is said to be highly effective against conditions like rheumatism, lower back pain, neuralgia, gout, and dermatitis.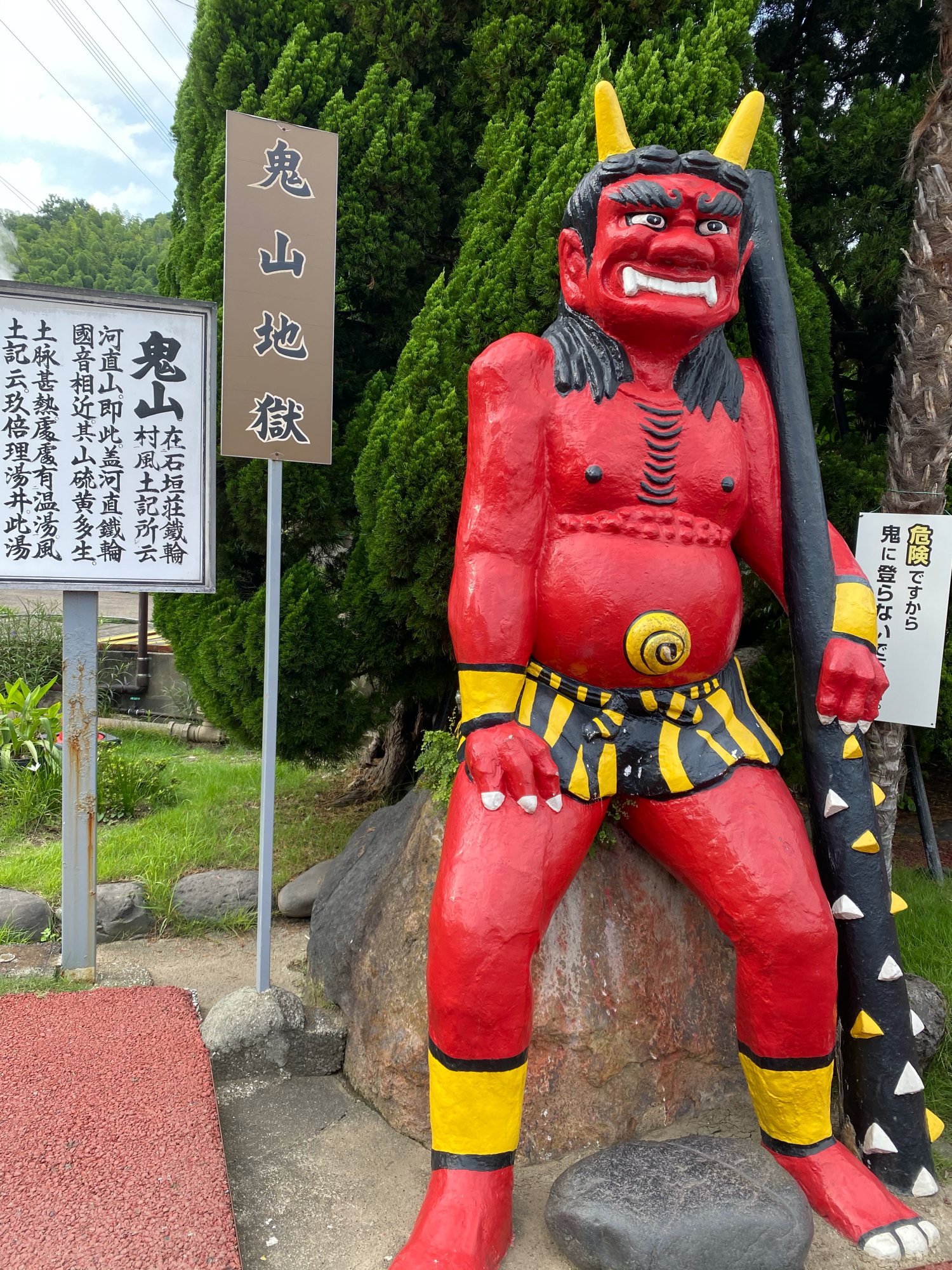 A hellish monument stands at the entrance of the town. Installed in 1948 shortly after the end of the war, it marks an important time in Japanese history.
Crocodile Feeding: A Ferocious Experience to Remember!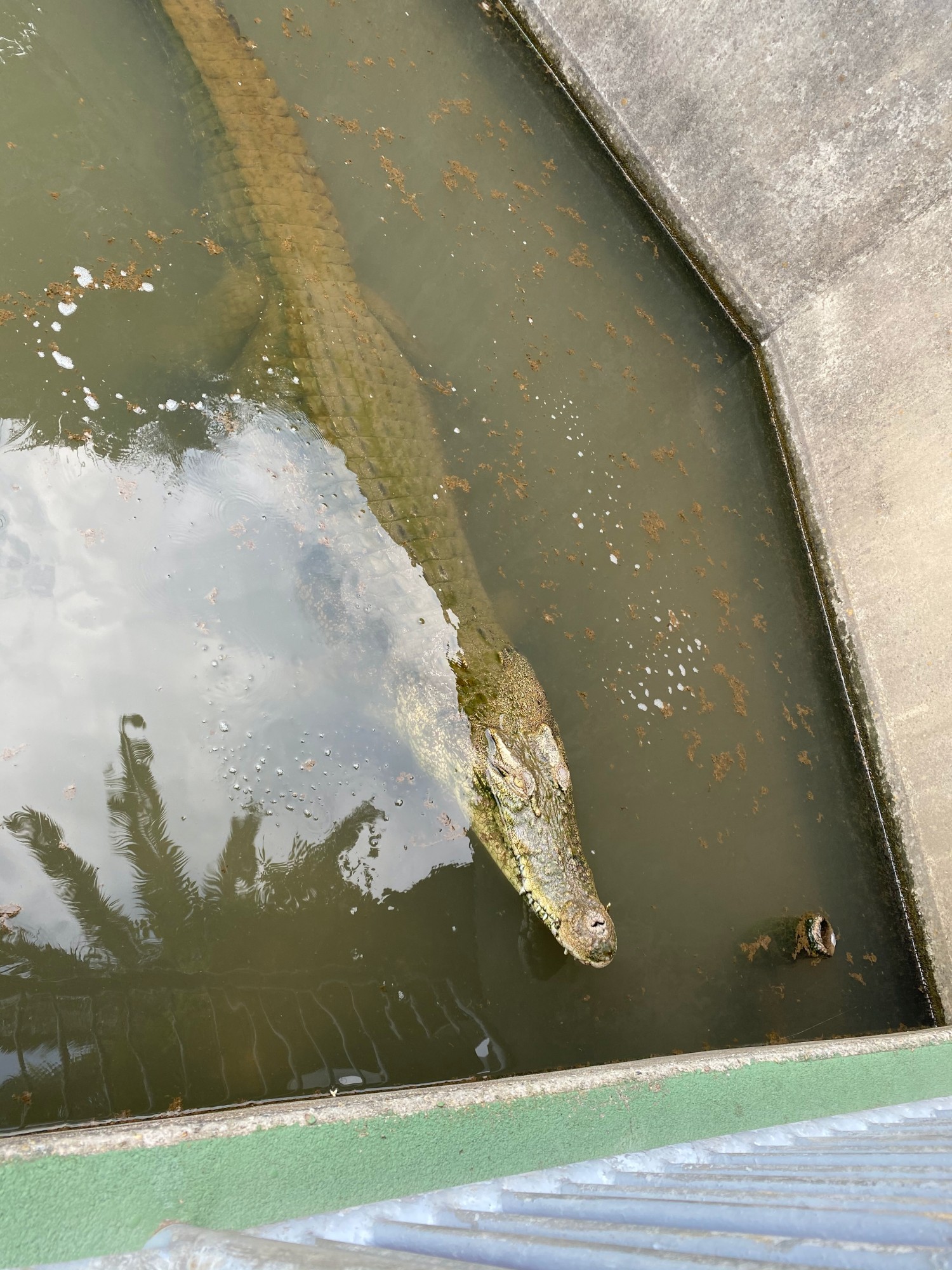 Oniyama Jigoku is most famous for its reptilian inhabitants. Here, visitors can see crocodiles up close while staying fully protected. A famous spot with families, about 70 crocodiles are currently kept here, nurtured by the heat of the hot springs.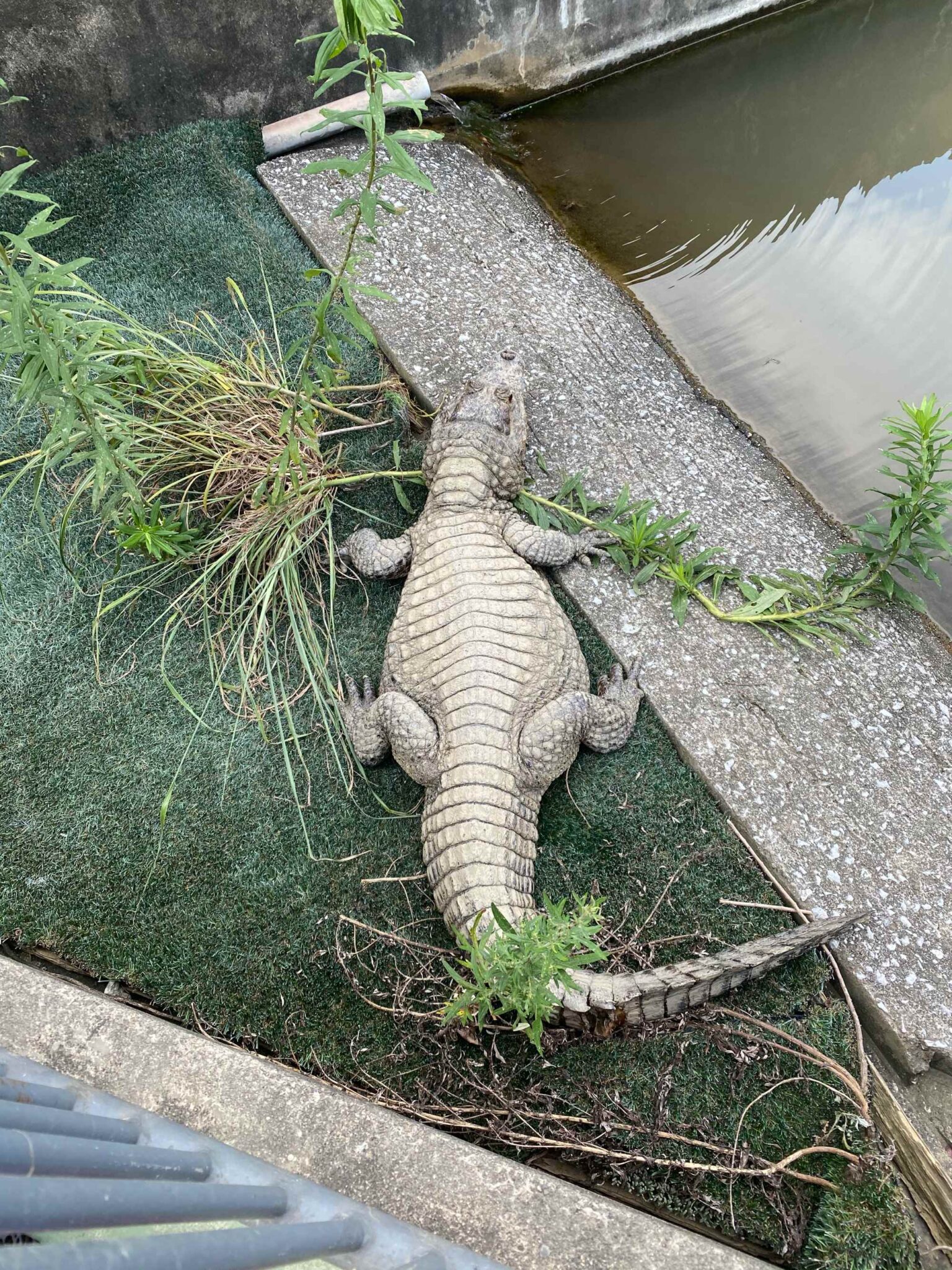 Crocodile breeding at Oniyama Jigoku began in 1923. Today, the site is home to not just crocodiles, but alligators as well.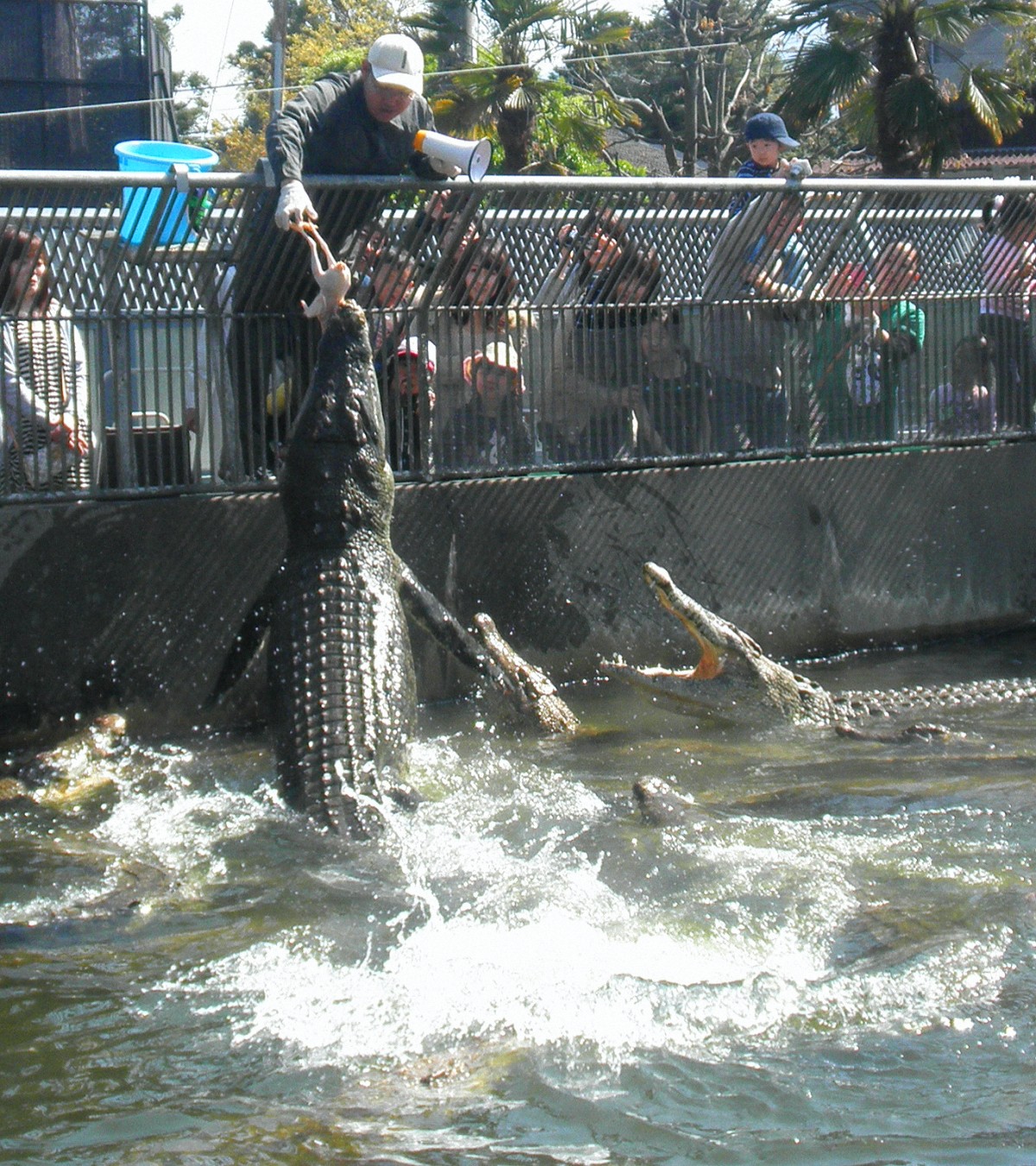 Crocodiles are bred and housed in the central exhibit at Oniyama Jigoku. At this same exhibit, visitors can watch the feeding show performed here once a day. A truly thrilling experience!
At most times of the day, the crocodiles are still and quiet. But at the time of the feeding, they begin to squirm and grow restless. Once bait is dangled over them, crocodiles and alligators leap into the air! We highly recommend making time for this exciting show. 
Crocodile Feeding Time
10:00 AM on Wednesday, 10:00 & 14:30 on Saturday and Sunday.
Please note that as of September 2020, crocodile feeding times are less regular due to the current pandemic.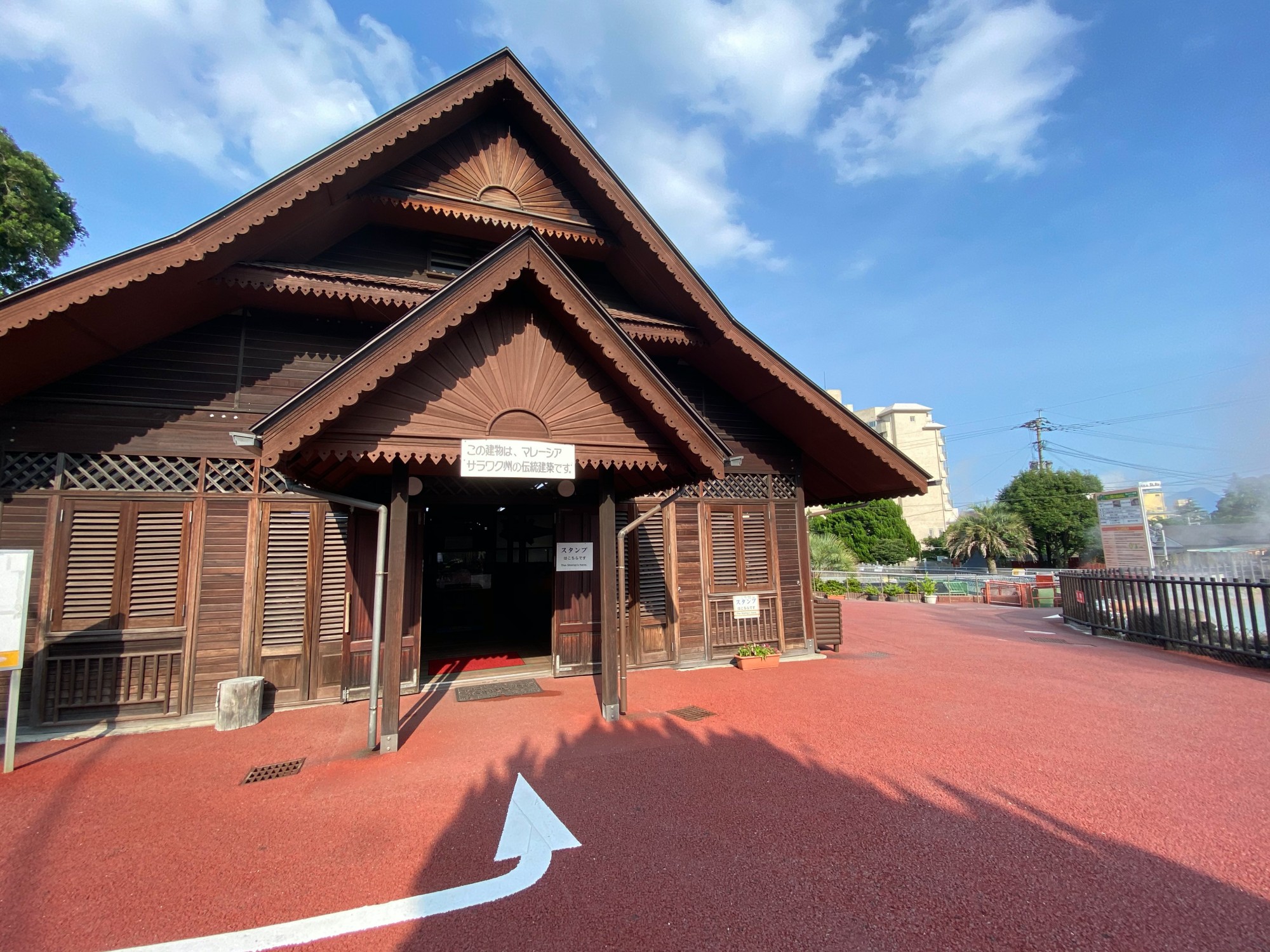 On the premises, visitors will find this fascinating structure – Japan's first and only reproduction of a traditional house from Sarawak, Malaysia. Inside this building is a spectacular model of a large crocodile, the very first that was bred here in Oniyama Jigoku. Small newborn crocodiles can also be observed at a close range.
The Surrounding Hot Spring Town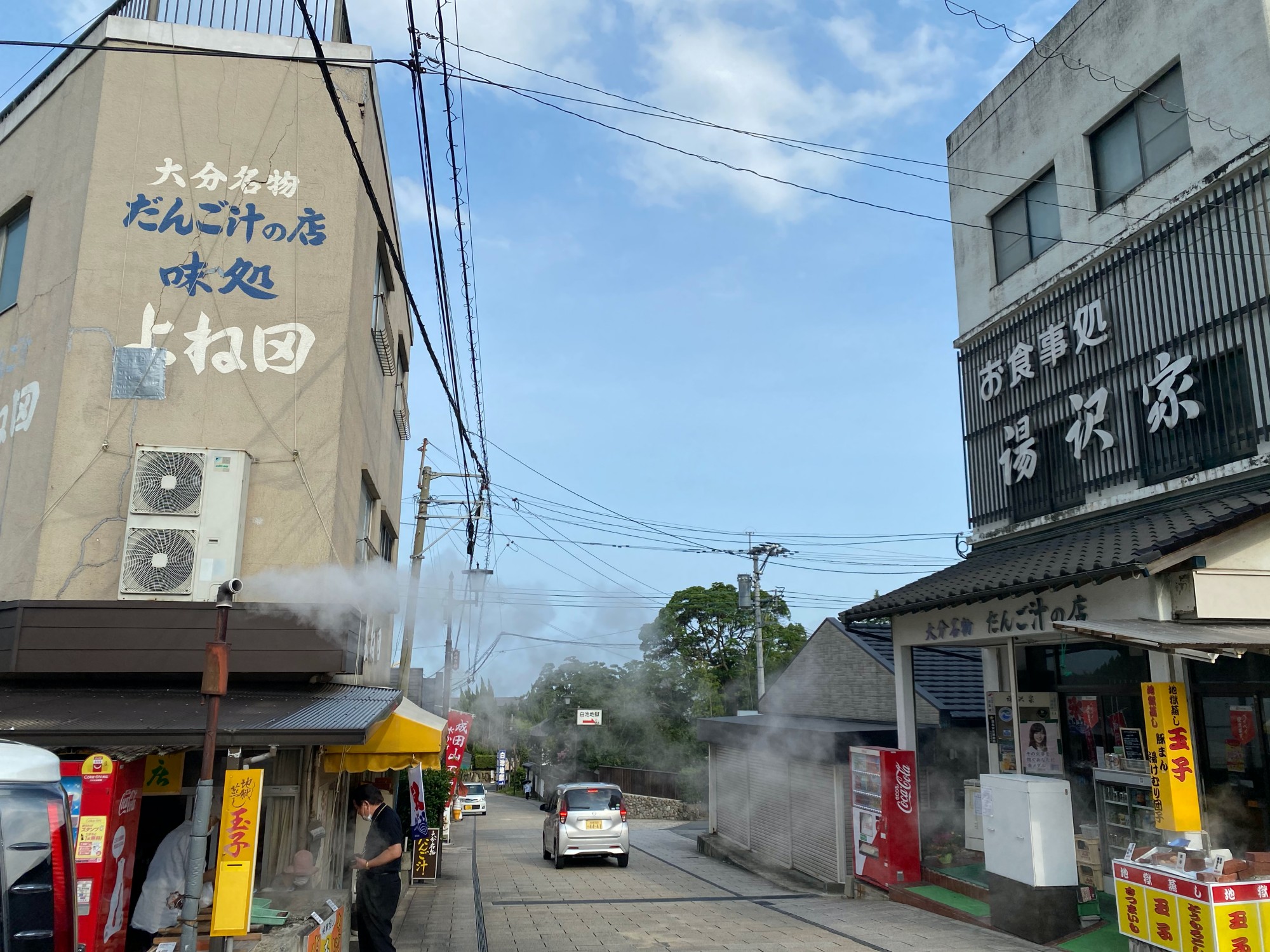 The area around Oniyama Jigoku is a delightful hot spring town where steam rises in the streets. It's an ideal place for a walk. Many shops line these streets. We highly recommend stopping by to try steamed eggs and vegetables cooked with the steam from Oniyama Jigoku.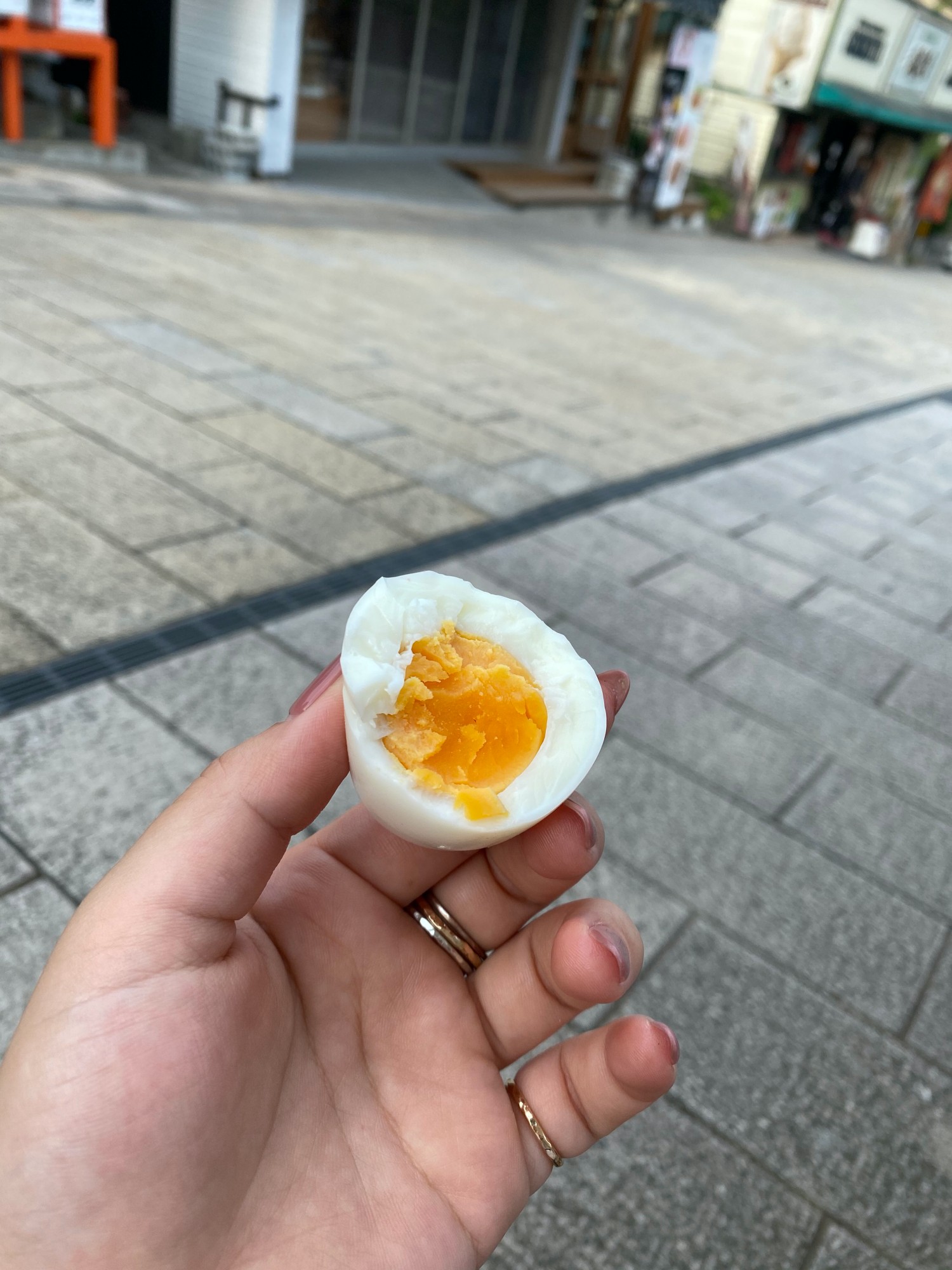 Hell-steamed eggs are delicious and salty, even without added salt! With a hot spring scent, they are a wonderful way to conclude your day at Oniyama Jigoku. Make sure to try it when you stop by!
Oniyama Jigoku Info
Address: 625 Kannawa, Beppu City, Oita Prefecture 874-0045
Business Hours: 8:00 to 17:00
Visit their Website Here
* There is a parking lot at this location.
Comments are closed.