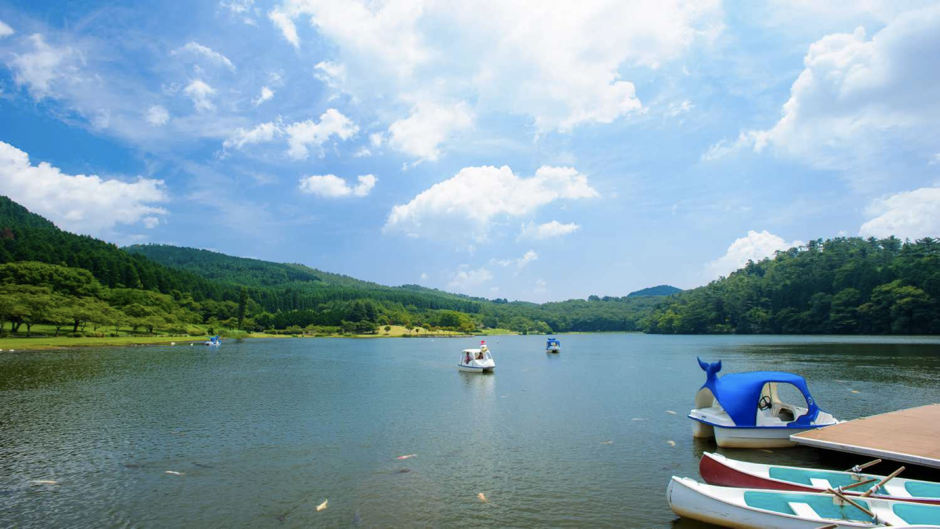 Not far from the city center of Beppu, mountains and forests await the footsteps of adventurous travelers. Many magnificent sights and natural wonders can be found here such as Mount Tsurumi, Mount Yufu, and a myriad of swamps and valleys.
In this same area, Lake Shidaka stretches across the land with its glimmering water. At an altitude of 600m, this quiet location proves itself time and time again as one of Beppu's most spectacular hidden gems.
Lakeside Relaxation at the Foot of Awe-Inspiring Mount Yufu and Mount Tsurumi
Across a green plateau on the outskirts of Beppu, Lake Shidaka is a peaceful pocket of nature with an abundance of natural features. There are no buildings, no noisiness – just the tranquility of the outdoors. With epic Mount Yufu and Mount Tsurumi looming closeby, it is the perfect place for families and couples to relax in a breathtaking setting. This scenic spot has been a secret gem amongst Beppu locals for a long time, and only in recent years has it started to see more tourists.
Admire the Season's Beautiful Colours While Strolling Along the Banks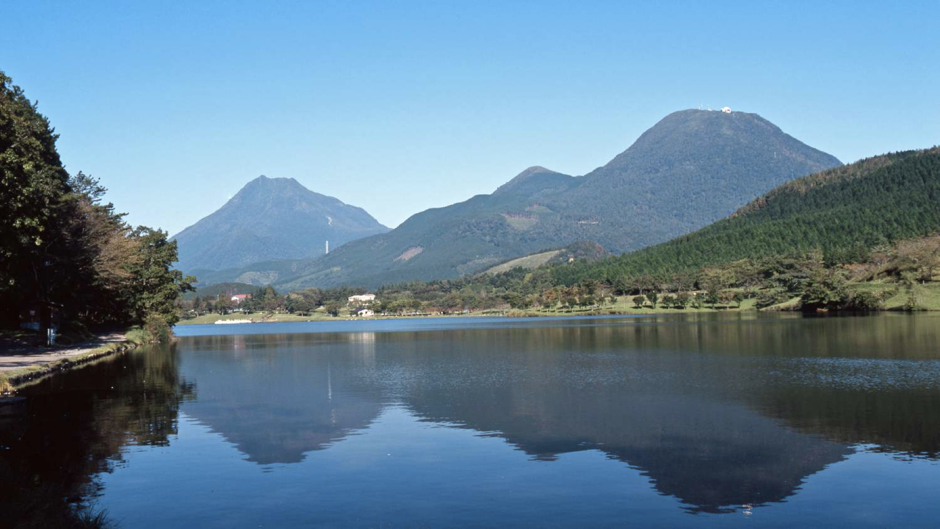 It's not just the peaceful atmosphere that makes Lake Shidaka special; the sights, too,  are spectacular. As the seasons change, so does the vibrant scenery. A promenade winds along the shore, allowing visitors to walk beneath the trees with their ever-changing colours. People of all ages will enjoy strolling along the water.
In springtime, cherry blossoms bloom around the lake. This brings a delightful splash of pink to the beautiful landscape. As visitors stroll down a pathway lined with bright pink trees, Japan's most enchanting colours are in full view. For this reason, Lake Shidaka is a very popular attraction in the spring.
Its natural beauty continues to evolve over the course of the year. In the summer, sunlight paints the area golden and the joyful chirping of birds can be heard in the trees. On hot days in Oita, it offers a quiet respite with cooler temperatures and soft breezes. And when autumn comes, the colours of Lake Shidaka flare into bright reds, crimsons, oranges, and yellows – another season where visitors come in droves to gaze in awe.
Lake Shidaka sees its lowest number of visitors in the winter, but it still remains a must-see location during the coldest months of the year. In fact, to take full advantage of Beppu's marvelous blessings, we advise following up your winter stroll with a dip in one of Beppu's famous onsens!
Fun Outdoor Activities for All Travelers to Enjoy
Lake Shidaka is not just a must-see location for leisurely strolls and walks, it's also a brilliant place to take part in outdoor activities. Visitors can use the rowing boats, swan boats, rental bicycles, and even barbecue grills scattered across the area.
For those who want to maximise their time by this lovely lake, rest assured that the surrounding grounds are an open campsite. Visitors are welcome to set up camp at a spot of their choosing and spend the night. There's nothing like waking up to this heavenly view!
For a change of pace, fishing can also be enjoyed at Lake Shidaka between the months of December and March.
Excellent Access from Beppu City
Lake Shidaka feels so tranquil and remote that, at first, one thinks it has to be far away from civilisation. Fortunately, this is not so. Lake Shidaka is easy to access and is only a 15-minute drive from the Beppu Interchange (via Prefectural Road 11). And for those taking public transportation, the journey is only 30 minutes by bus from Beppu Station. Whether you intend to take a half-day trip or stay overnight, one thing is for sure: Lake Shidaka should not be missed!
See Another Side of Beppu at Lake Shidaka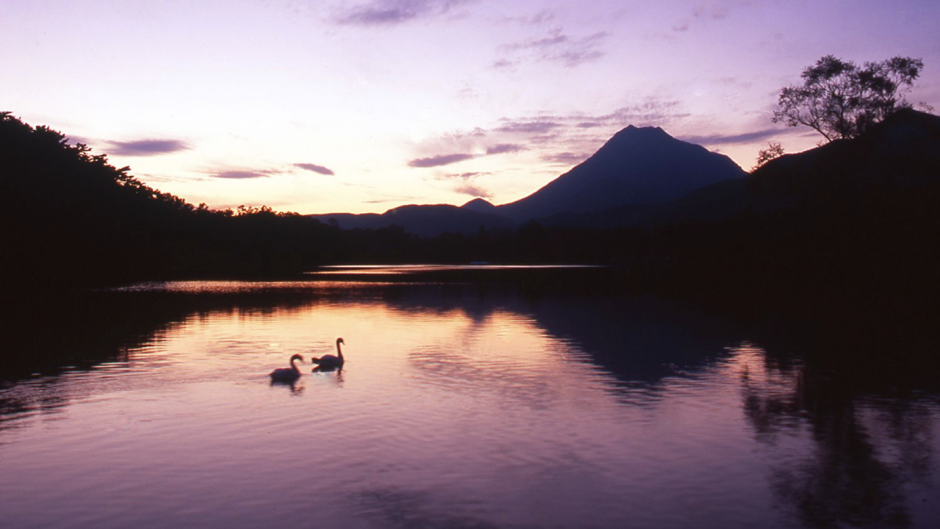 Beppu is renowned for its abundance of hot springs, but its beauty does not end there. Reminiscent of the highlands of Europe, Lake Shidaka allows travelers to see a greener side of this hot spring town. Pay a visit to this hidden patch of nature and experience all that Beppu has to offer.
Comments are closed.