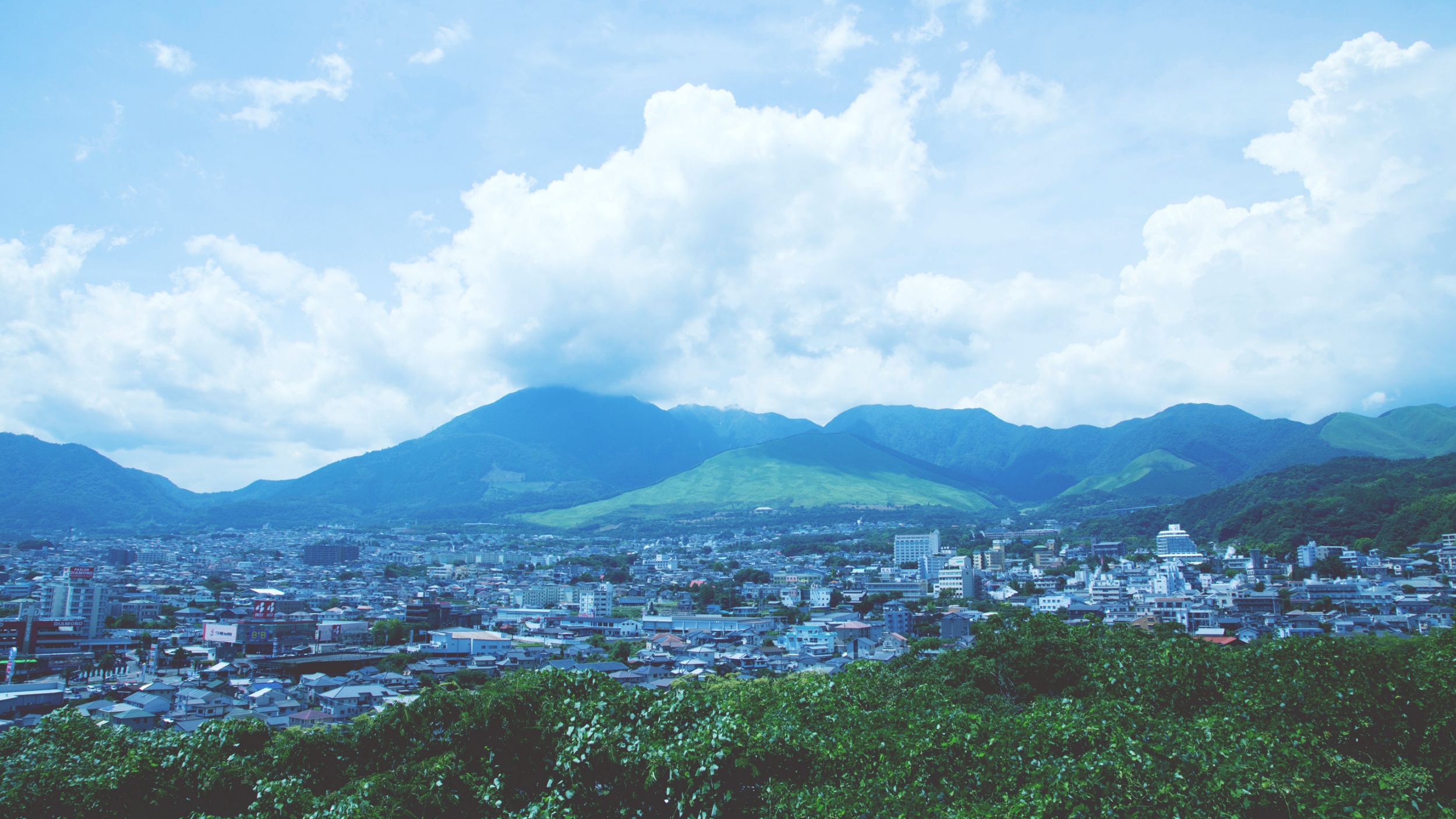 Kannawa is known as one of Beppu's leading hot spring towns, and one of its most popular attractions is the Yukemuri Observatory. From here, visitors can witness a complete panoramic view of the Kannawa Onsen district in Beppu and even hot spring steam rising from the streets.
An Ideal Spot for Tourists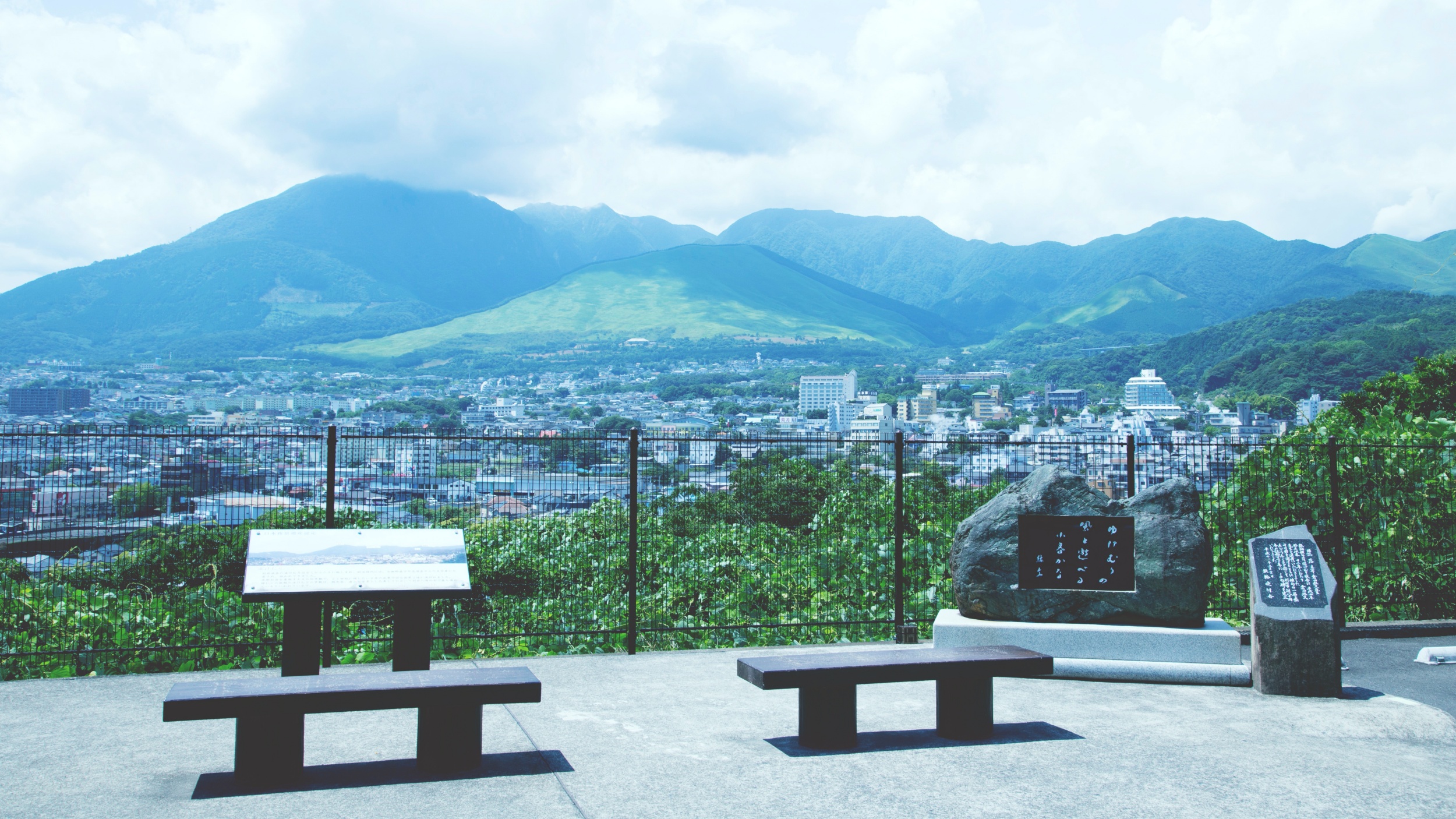 The Yukemuri Observatory is a popular location with tourists, and it's no wonder why! From this vantage point, travelers can enjoy scenery that's incredibly unique to Beppu. Just past the steaming hot spring towns, one can witness the majesty of Mt. Tsurumi and Ogiyama. Not only are these volcanic mountains epic in size, but they also display different colors depending on the season. Expect to see lush green in early summer, fiery leaves in autumn, and the pure white of snow-topped trees in winter.
Views at the Yukemuri Observatory are enchanting at all times of day, including at night. In fact, it is famous for its night views and has been designated as one of Japan's 'Night View Heritage' sites. Under the starry sky, the white steam that rises from the streets shimmers against the warm orange light emanating from the town's inns and homes. Why not witness this captivating and romantic view with a special person?
Access to the Yukemuri Observatory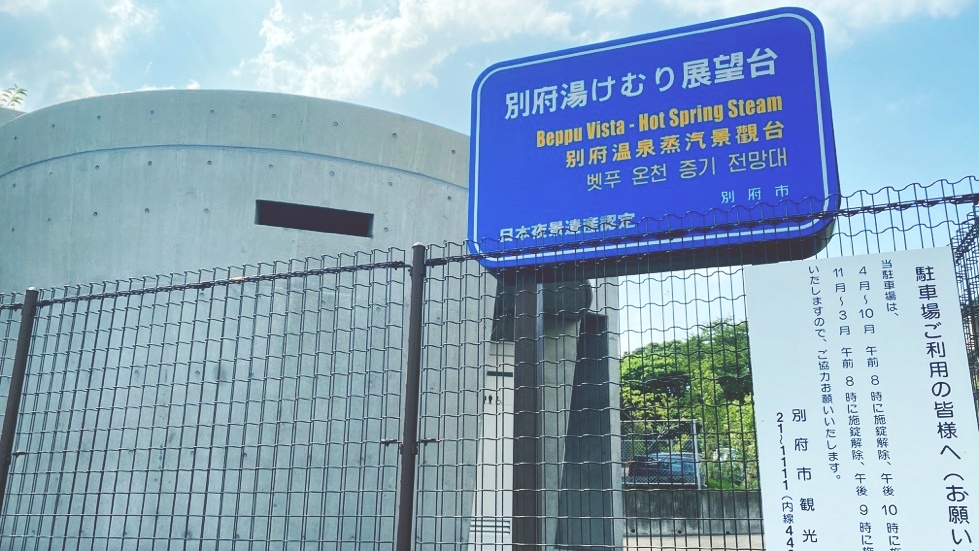 The Observatory is a 20-minute drive from JR Beppu Station and an 11-minute drive from Beppu IC. You'll find it located on a hill near 'Bozu Hell.' Situated in a residential area, many travelers find it difficult to find. We recommend taking a taxi if you are not confident with directions. 
Yukemuri Observatory is a two-story dome structure with a surprisingly large observation deck on the second floor. When Travel Beppu visited, there was ample space for visitors and many people enjoyed the scenery over a picnic-style lunch.
Address: Japan, 〒874-0042 Oita, Beppu, Kannawahigashi 8
Visit the Fashionable Bar 'Tosaka' in Beppu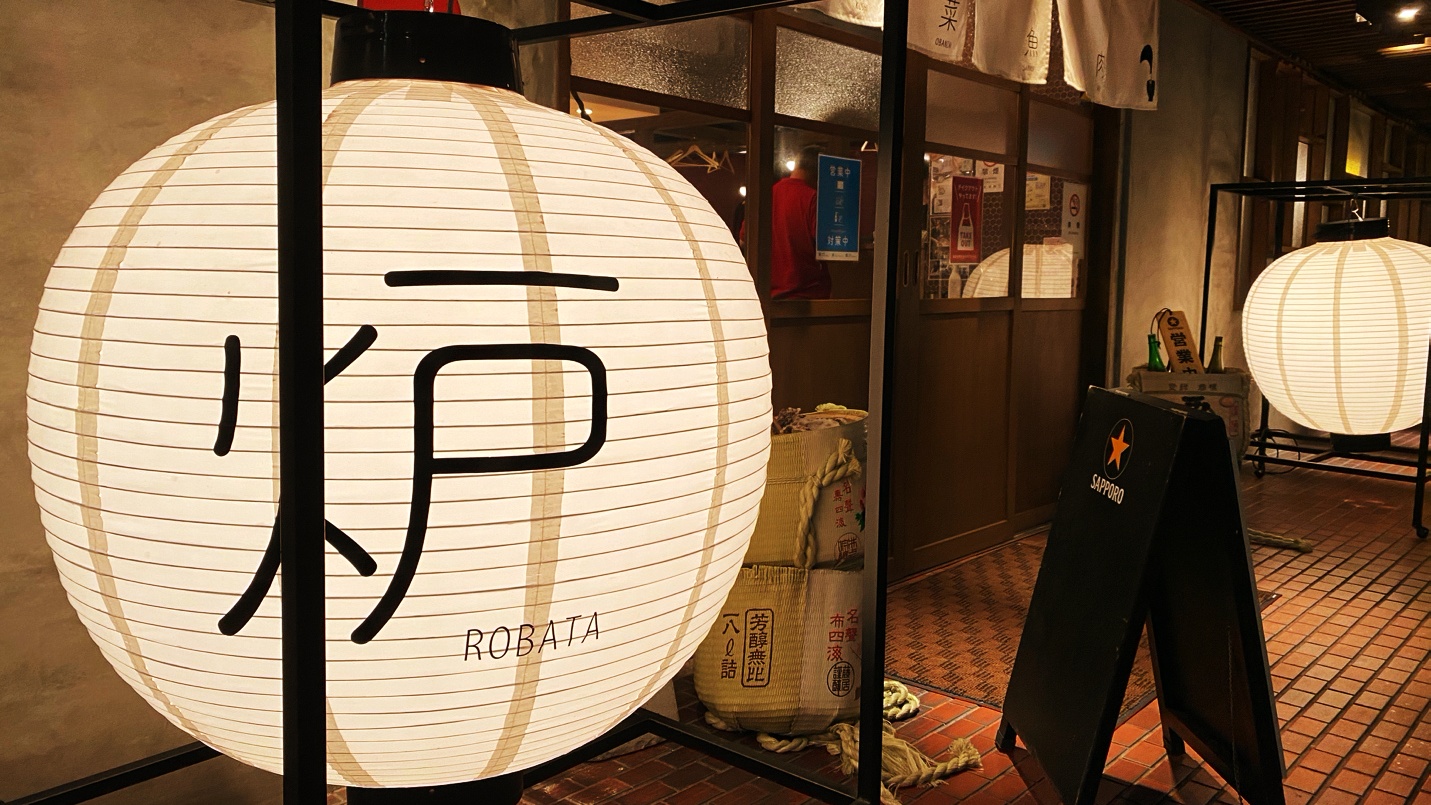 In a lovely area with a variety of shops and restaurants, you'll find the stylish bar Tosaka with its calm, low-key exterior. Here, visitors can delight in an array of reasonably-priced and delicious grilled cuisine.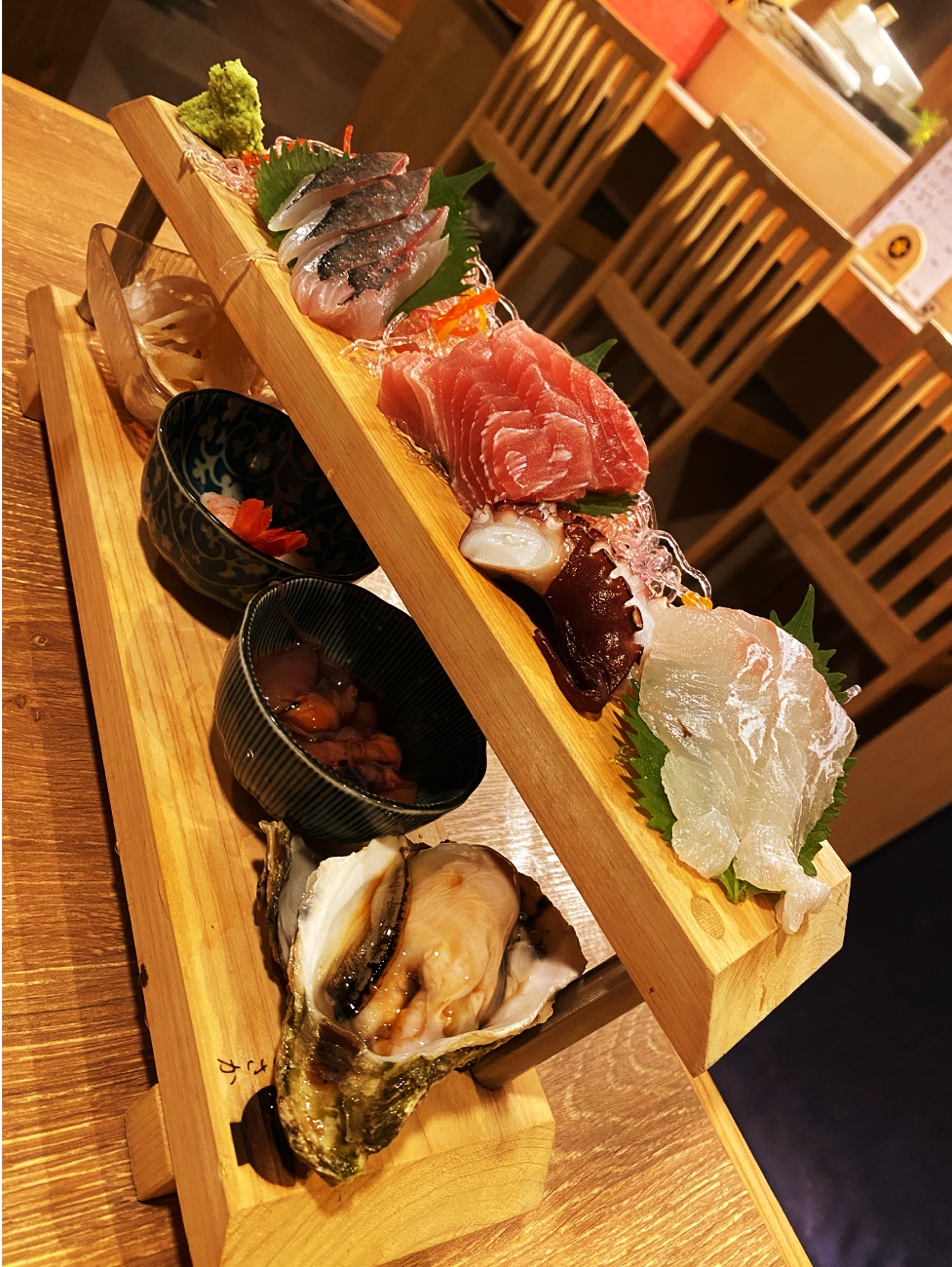 On the grilled food menu, one can take their pick of specialties such as roasted Higo beef, chicken, fish, and even wild boar. This is also the perfect spot to try the Oita Prefecture's famous Seki Horse Mackerel, the region's prized fish. We highly recommend the sashimi platter for the full experience of Tosaka's high-quality fish.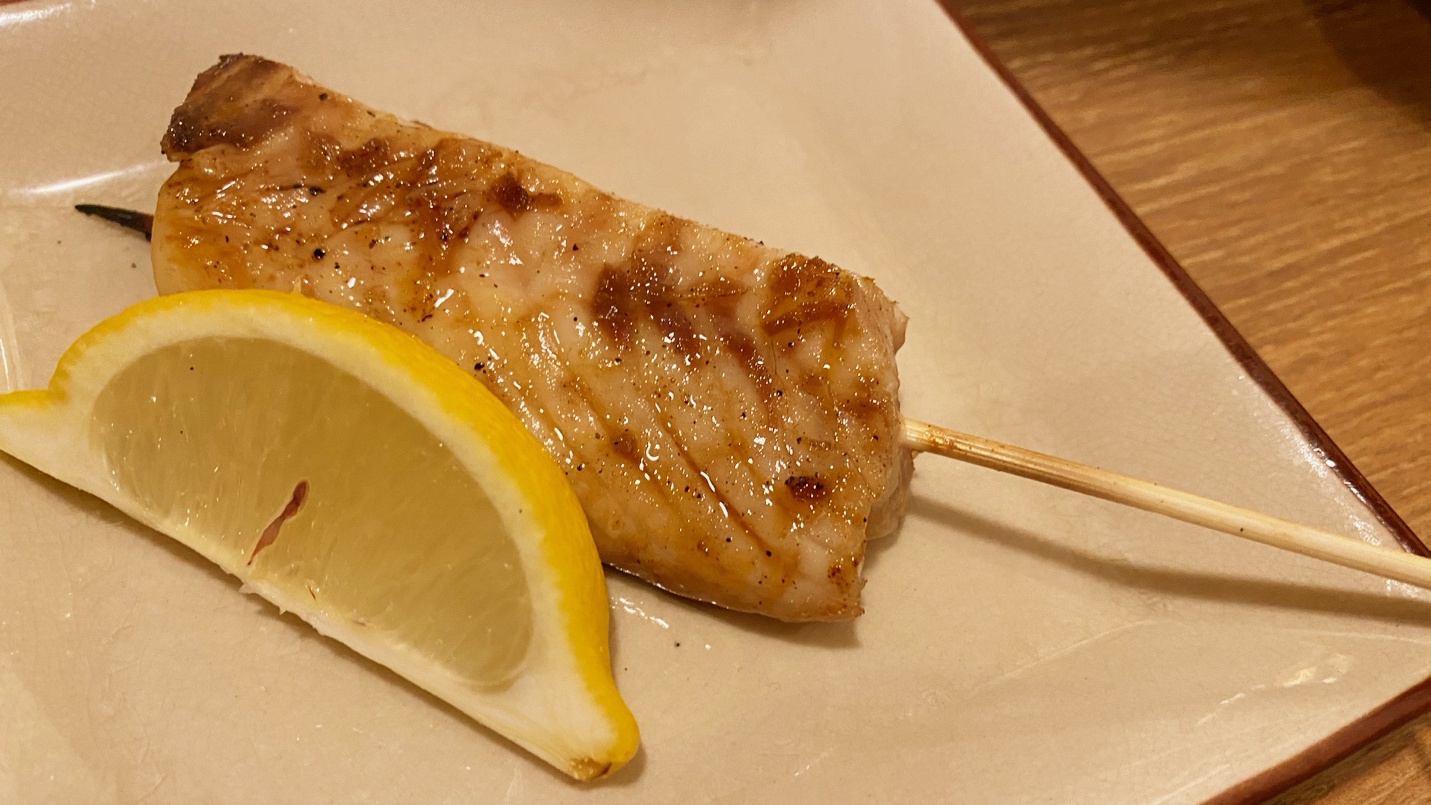 Tosaka offers a wide selection of sake, wine, shochu, homemade liqueurs, and cocktails. We highly recommend this restaurant for a delicious and wallet-friendly meal.
Address: 1-15-14 Kitahama, Beppu City, Oita Prefecture 874-0920
Business Hours: 6 PM to 12 AM
Website Here
See you next week for another post!
Comments are closed.